Musicians are rocking at Bullard Park today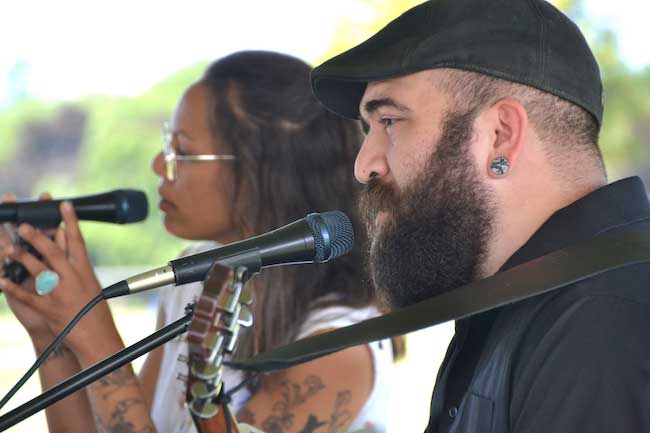 Photos by Tom Rivers
ALBION – Joel Hurlbert, an Albion native who now lives in Lockport, and Stacy May perform with the band Unorthodox today during the Albion Summer Festival featuring Rock the Park.
From 11 a.m. to 3 p.m. the festival will feature acoustic musicians, with bands then performing from 3 to 11 p.m. under the beer tent.
This is the sixth annual Rock the Park to benefit improvements at Bullard Park.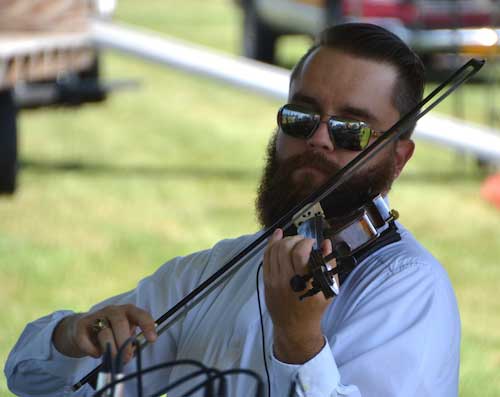 Jonathan Koch of Lockport plays the violin for Unorthodox.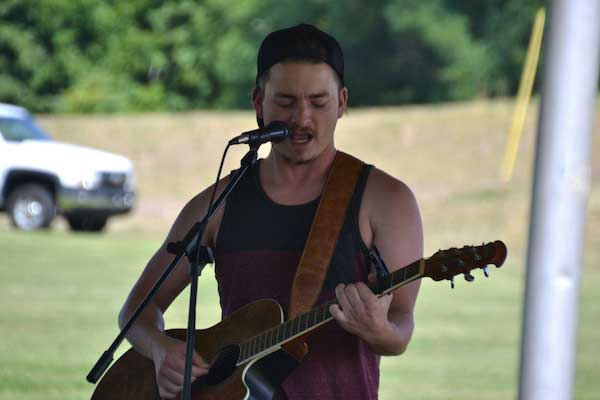 Albion native Gregg Albertson kicked off the festival this morning at 11. Albertson, 26, lives in Nashville and performs with the band, Quigg Hollow, which will soon be releasing its first album. Gregg's father, Ron, is co-chairman of the Albion Summer Festival along with Zach Burgess.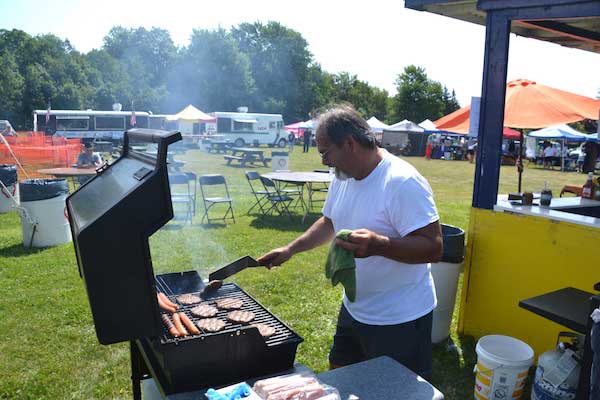 Mark Johnson grills hamburgers for the Albion Lions Club, which is one of the organizers of the today's festival. There are several other food vendors, and arts and craft vendors at the event.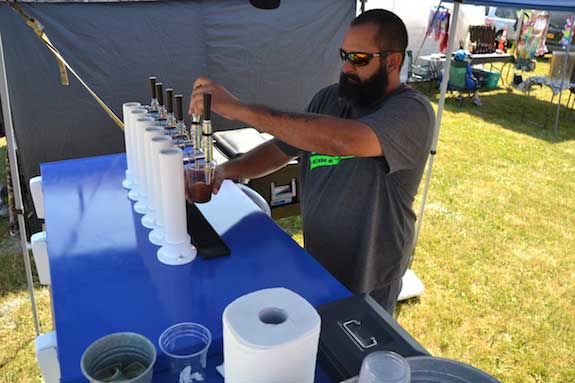 Jeremiah James, an Albion native who lives in South Carolina, owns Blue Groove Cold Brew. He is selling nitro tea and nitro coffee today. Johnson said he is looking to return to his hometown of Albion to open a coffee shop.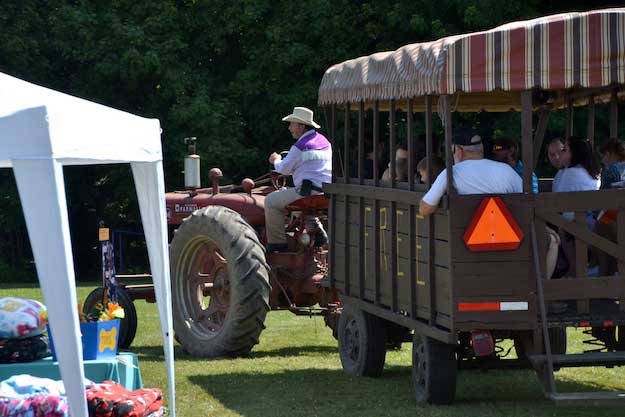 Jim Navarra is giving free wagon rides around the park.
The music schedule for today includes:
11 a.m. – Gregg Albertson plays the acoustic stage
11:45 a.m.  – Unorthodox plays the acoustic stage
12:30 p.m. – Highway 31 plays the acoustic stage
1 p.m. – Kids games open
1:15 p.m. – What About Jane plays the acoustic stage
2 p.m. – Burial Harbor plays the acoustic stage
3 p.m. – Beer Tent opens
3 p.m. – Shotgun Pauly plays the beer tent stage
4:15 p.m. – The Trellis Cooper Band plays the beer tent stage
5 p.m. – Craft and Artisan Vendors close
5:30 p.m. – Zero plays the beer tent stage
6:45 p.m. – The Who Dats play the beer tent stage
8:30 p.m. – 7th Heaven plays the beer tent stage
11 p.m. – Festival closes