Mural on Albion barn by canal comes down after 13 years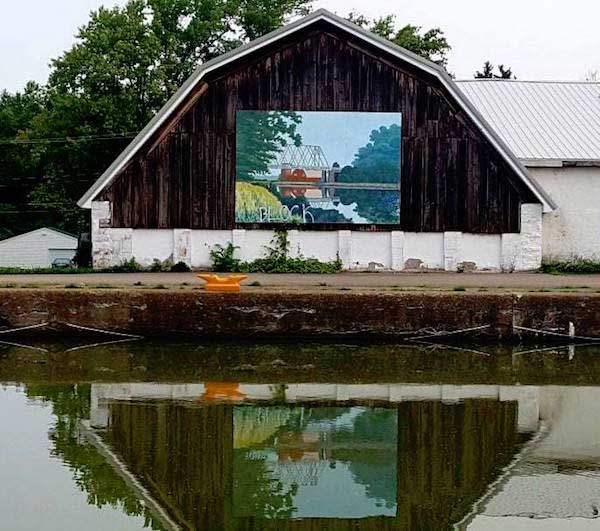 Photos courtesy of Arthur Barnes
ALBION – Arthur Barnes removed a mural on Monday from the former Burgio Tire barn just north of the Erie Canal on Main Street in Albion. Barnes created the mural 13 years ago. It shows the Gaines Basin Road bridge and a farm along the canal in Albion.
The mural was hit with graffiti about two years ago and the paint had faded. The mural is on a north wall facing south and Barnes said it faced maximum sun exposure.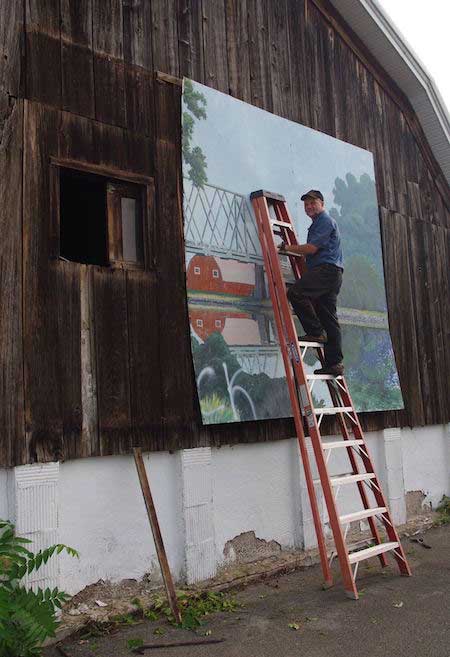 Barnes removed the mural 15 foot long mural on Monday. The painting is 10 feet tall. He would like to repaint the mural and reinstall it somewhere else in the community, preferably on a south wall, facing north.
The former Burgio building is being renovated to become wedding venue and also to sell candy and ice cream. John and Natasha Wasuck of Spencerport are working to open "The Lockstone" at 160 North Main St.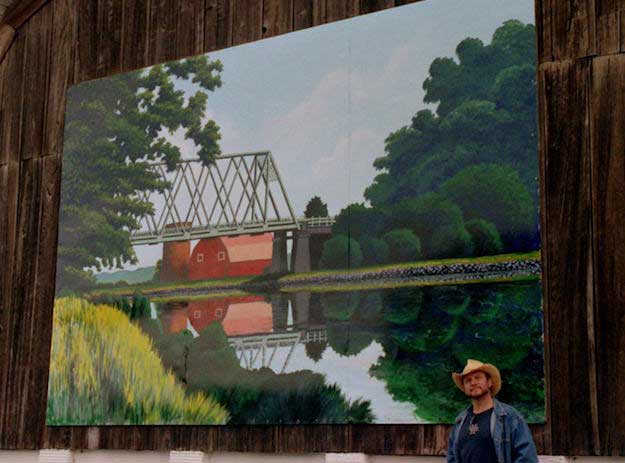 Barnes is pictured with the mural after it was installed in 2005.
He also created canal-themed murals that are displayed in Holley, Knowlesville and Medina.