Mural featuring many characters from children's books now complete at Lee-Whedon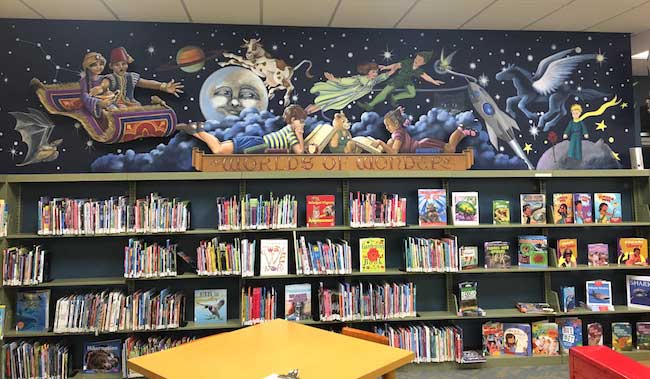 Photos by Tom Rivers
MEDINA – Judith Villavisanis, an artist, spent more than a month creating this mural on the south wall in the children's section of Lee-Whedon Memorial Library. She finished the "Worlds of Wonder" mural on Monday.
Villavisanis is a former Albion resident who now lives in Florida. Villavisanis in 2014 created the new entrance leading to the children's section. That entrance resembles a giant book and features many characters from children's books, such as Wilbur, the pig from Charlotte's Web.
Her latest project is a tribute to two people who each served the library for over 20 years: Maryellen Dale as President of the Board of Trustees and Elaine Jamele as Children's Librarian.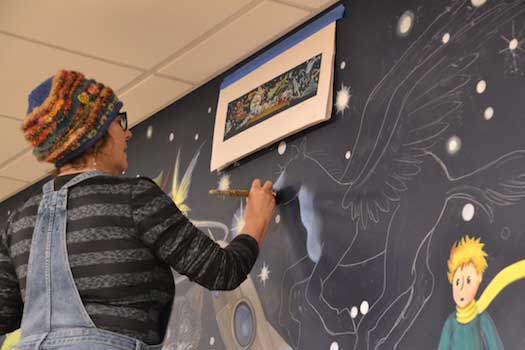 Villavisanis is shown working on the mural on Feb. 7. She is painting Pegasus, the mythical winged devine stallion, one of most recognized creatures in Greek mythology.
The boy in the lower right is The Little Prince.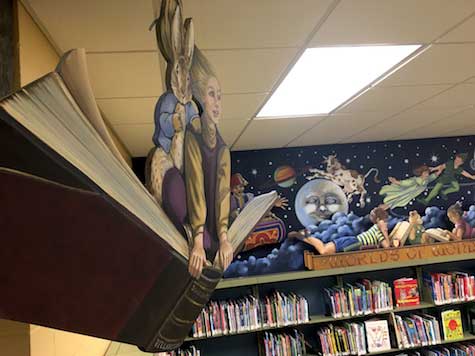 Peter Rabbit appears in this cutout hanging from the ceiling near the mural.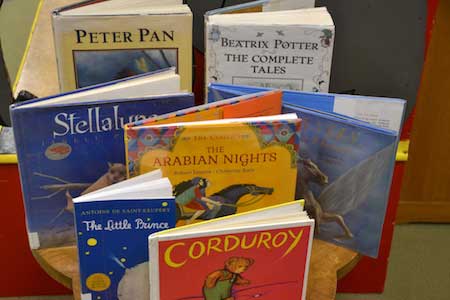 The library has books by the mural that are the inspiration for many of the characters featured in the large painting.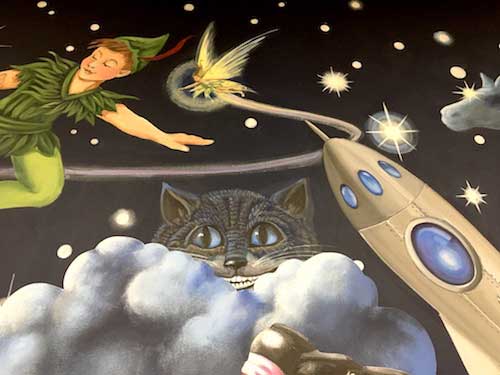 Peter Pan and Tinker Bell appear in the mural above the Cheshire Cat from Alice in Wonderland.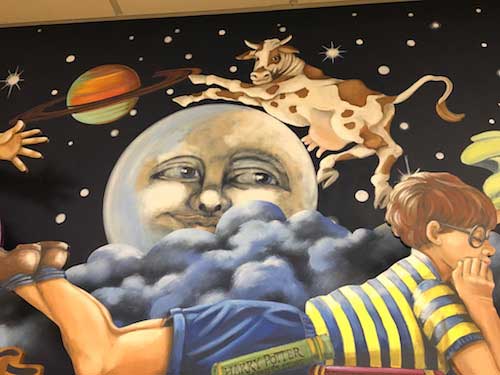 The cow jumped over the moon from the popular nursery rhyme, "Hey, diddle, diddle," by Mother Goose.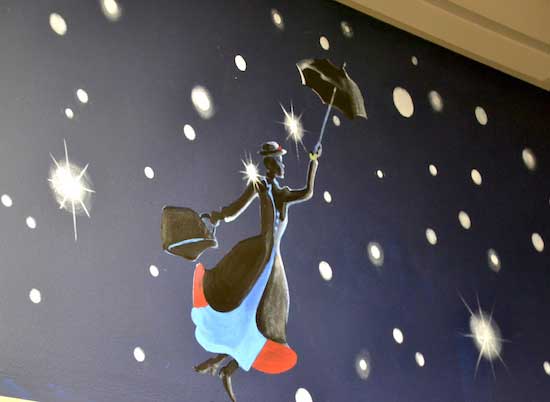 Villavisanis included characters for younger children through teens, and also drew from different eras. This character is of Mary Poppins, who became popular after a 1964 Disney film. She first appeared in a series of children's books starting in 1934.