Mr. Scribbles, Santa add star power to Albion's Hometown Holiday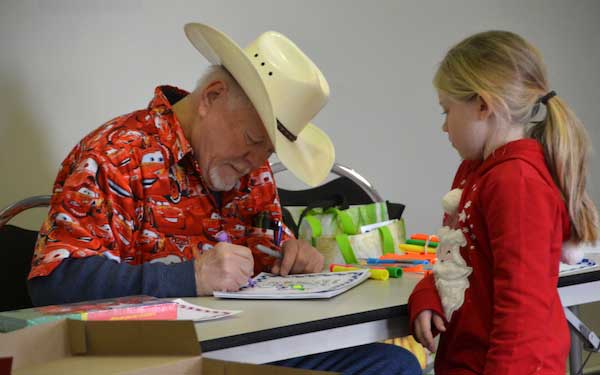 Photos by Tom Rivers
ALBION – "Mr. Scribbles" – Michael Sparling of Perry – was a popular person Saturday during the Hometown Holiday celebration in downtown Albion. Sparling lets kids scribble on a paper and then he adds cartoons of animals with a friendly message.
He is making a picture for Carsyn Mogle, 7, of Holley at the Village Office.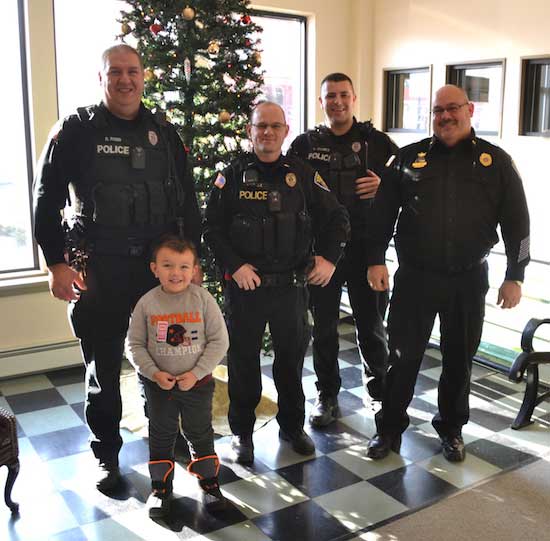 Oliver Carter, 5, Albion gets his picture taken with four members of the Albion Police Department, including from left: officer Daryl Robb, Lt. David Mogle, officer Nathaniel Staines and Police Chief Roland Nenni.
The Police Department served coffee and doughnuts in the morning and pizza for lunch. They were one of the stations at the Village Hall.
The Albion merchants Association organized the seventh annual Hometown Holiday, which included many activities at downtown businesses and a raffle.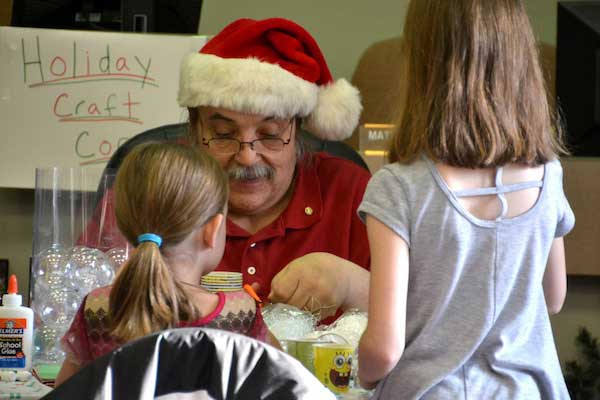 Al Capurso helps children with a craft. He also led the group in singing Christmas carols.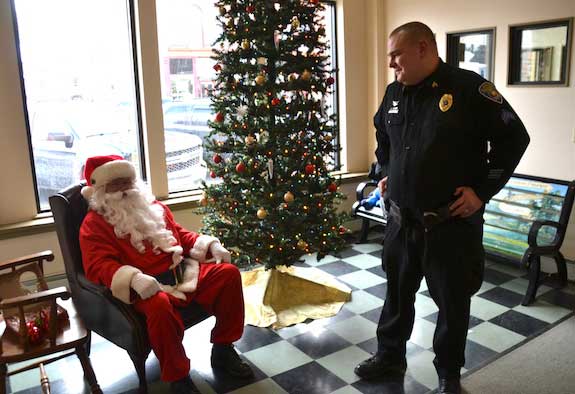 Albion police officer Karol Hughes chats with Santa at the Village Office.