Mr. Ed's Super Bowl race brings about 300 runners and walkers for 5K in Middleport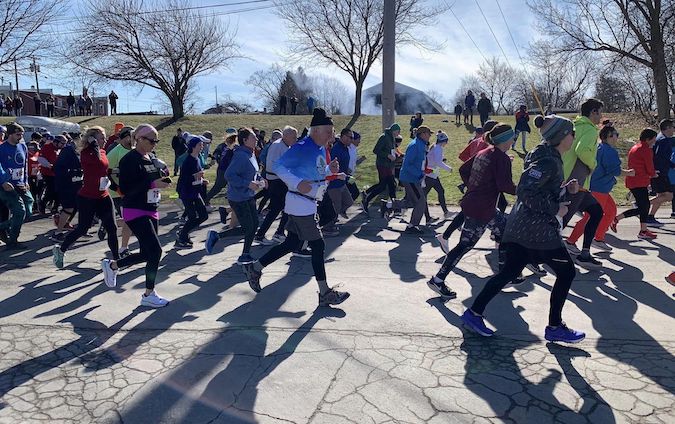 Photos by Tom Rivers
MIDDLEPORT – Runners take off at the start of the 34th Mr. Ed's Super Bowl Warm-Up today in Middleport. There were 217 people who finished the 5K and about 60 others who walked the course on a sunny day with temperatures in the high 40s. Often the race has been held on freezing cold days with snow and ice.
The top 3 male finishers include Ian Heschke of Gasport, 1st at 17:55; Jay Heideman of Middleport, 2nd at 19:17; and Anthony Cinotti of Akron, 3rd at 19:43.
The top three female finishers include Kimberly Mills of Oakfield, 1st at 20:04; Emma Evans of Lockport, 2nd at 22:04; and Kelli Roger, 3rd at 22:34.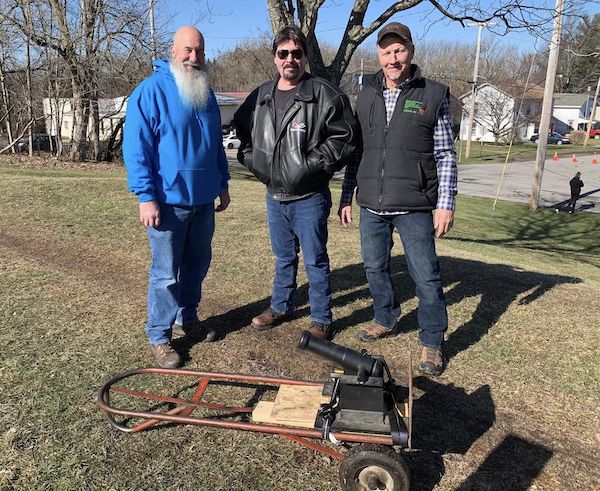 Don Heschke, Mike Dellario and Joe Moll continued a Mr. Ed's tradition by firing a small cannon to start the race.
The race in its history has raised $95,000 for scholarships and also to assist community members in need.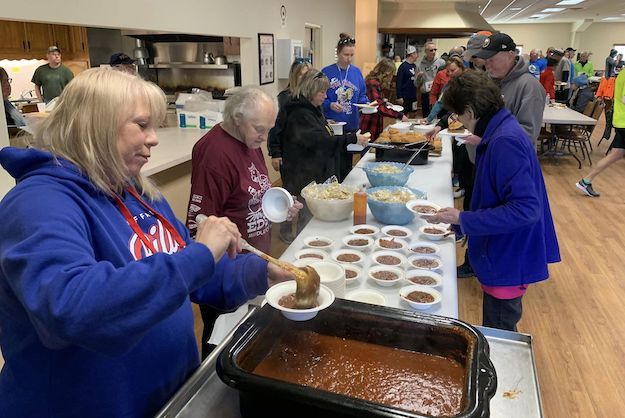 Valerie Wood (left), Barb Keirn (second from left) and Bonnie Boyd serve chili, hamburgers and tuna fish salad at the post-race party inside the fire hall. The 2021 race was a virtual event and it was back in-person last year but there wasn't a post-race party due to Covid concerns.
The post-race celebration, considered one of the bigger post-race parties among Western New York races, returned today.