Mount Albion tower gets repointing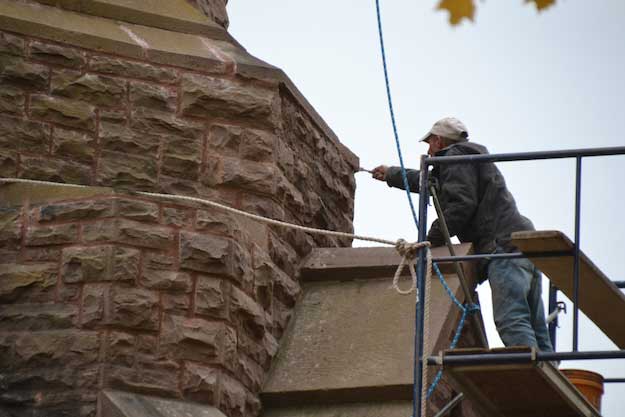 Photos by Tom Rivers
ALBION – Neal Muscarella, a mason from Albion, repoints mortar on the tower at Mount Albion Cemetery. Muscarella expects to be finished with the job today.
The tower is in the southeast section of Mount Albion. The structure rises 68 feet from the hill it stands on. The tower was completed in 1876 as the Soldiers' and Sailors' Monument. It is a memorial to the 463 people from Orleans County who were killed during the Civil War.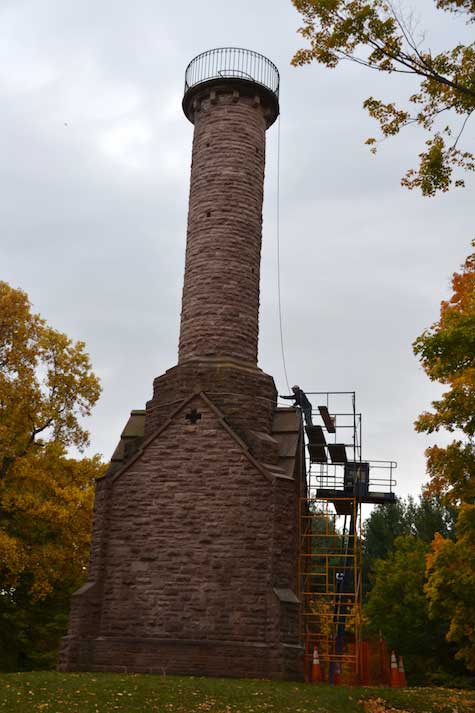 Muscarella is up high on scaffolding for the project.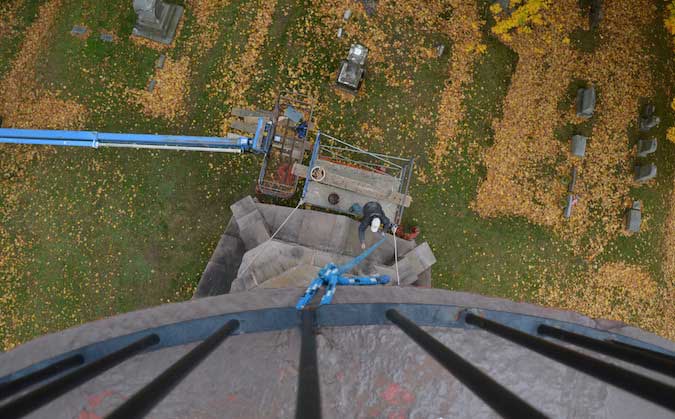 This photo was taken looking down from the top of the tower, which has an 84-step spiral staircase.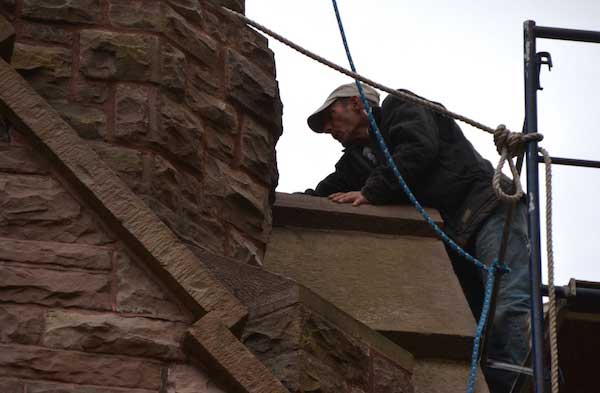 The repointing should help keep out moisture. Muscarella has done several projects recently at the cemetery, including work on the new front sign and repairs to the stone wall at the memorial pond.