Mount Albion tour draws a following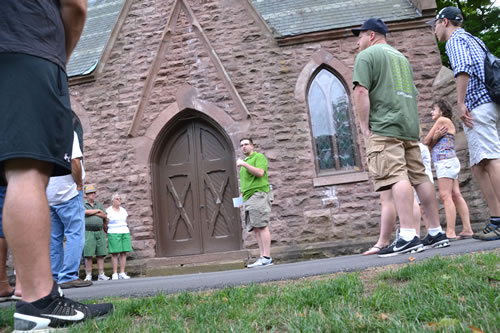 ALBION – Orleans County Historian Matt Ballard, center, leads a tour of Mount Albion Cemetery this evening. The tour started at the chapel at the cemetery, which was built in 1875 in a Gothic architecture style, similar to the First Presbyterian Church in Albion.
Ballard and Bill Lattin, the retired county historian, are leading cemetery tours every Sunday in August beginning at 6 p.m. There were about 35 people on today's tour.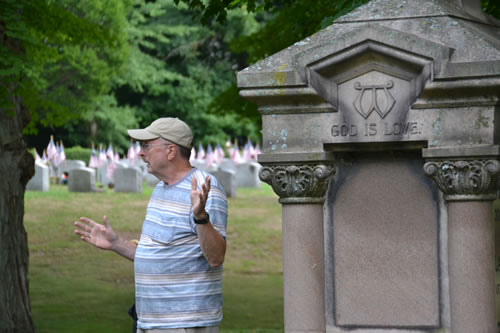 Bill Lattin discusses the monument for members of the Whitmore family. The monument, which Lattin said was in a "soul house" style, is one of his favorites to talk about at Mount Albion. Lattin likes of the symbols and details on the monument, including oak leaves, which represent endurance.
There are several epithets on the monument expressing themes of love.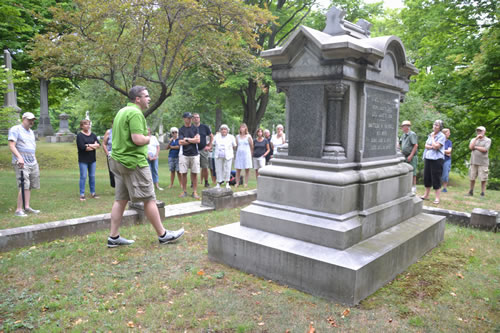 Matt Ballard talks about James Randall, a local doctor who lived to be 60. Randall died on Feb. 14, 1884.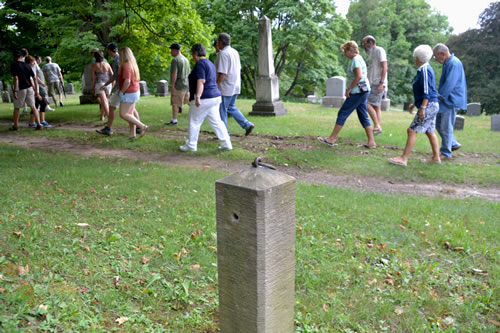 The tour participants walk in the historic cemetery along Route 31. Mount Albion was named to the National Register of Historic Places in 1976, the first site in Orleans County to make the list.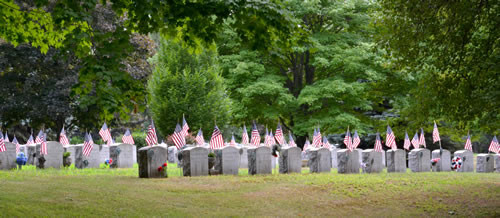 The tour was near the veterans' section.
Ballard and Lattin discussed several prominent residents from the mid-to-late 1800s, as well as some from the early 1900s, including Alice Weston.
They also highlighted a tragic accident in 1905 where four children died after being hit by a train.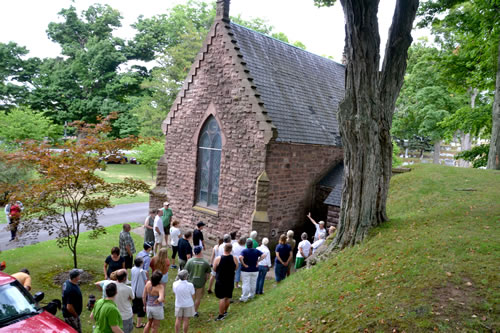 Lattin discusses the chapel at Mount Albion, which was built symmetrical fashion, including a fake chimney on the west side to match the one on the east side.