Mount Albion perfect place for leaves – and training run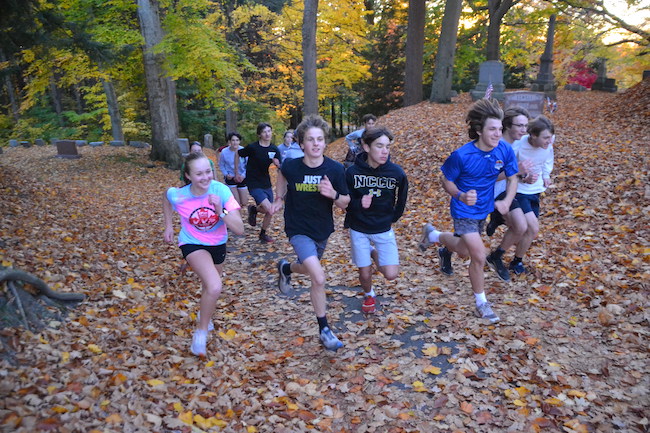 Photos by Tom Rivers
ALBION – The Barker cross country team runs up the steep hill in Mount Albion Cemetery that leads to the Civil War Memorial Tower. The team made the 35-minute drive to Albion this afternoon to get in a hill workout in preparation for next Friday's Sectionals in Alden. Barker is flat without any challenging inclines.
The Barker boys won the Niagara-Orleans League title on Saturday at Lakeside Beach State Park, and the girls team was third out of seven teams.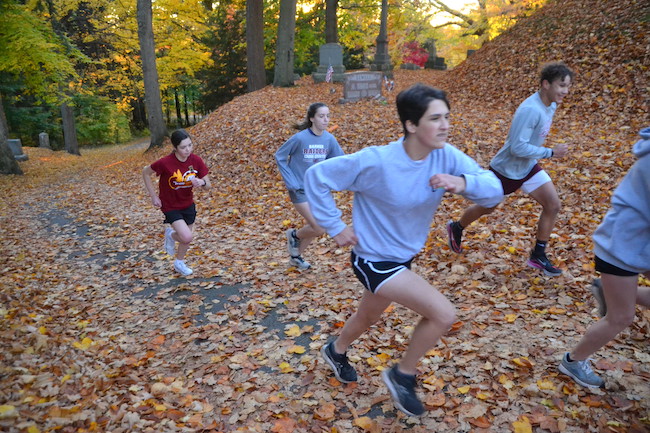 The team comes to Mount Albion twice a season for the hill workout, and also goes to Bond Lake Park in Ransomville to battle the hills.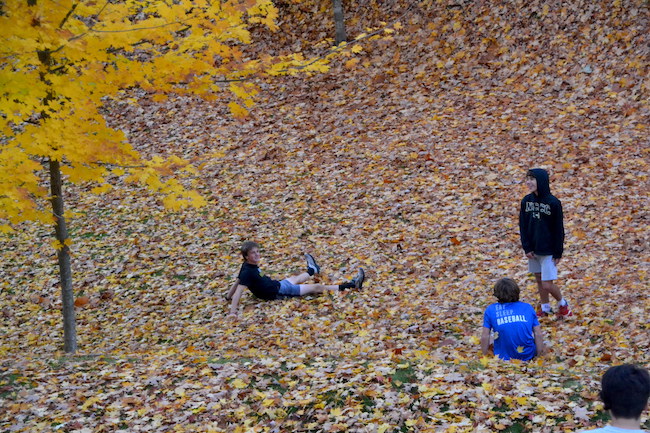 Some of the runners rolled down the leaf-covered hills. Most of the team also climbed the 68-foot-high tower. That is an annual rite for all the seniors of the team.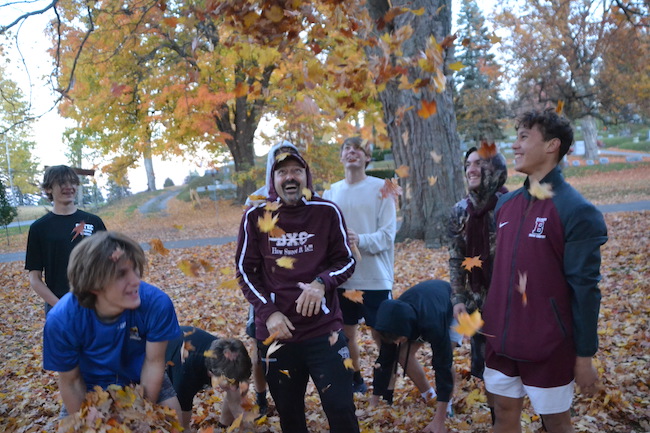 Some of the runners toss leaves on Paul DerSarkissian, center, the Barker cross country coach.