Motorists need to contend with 2 big paving projects in Albion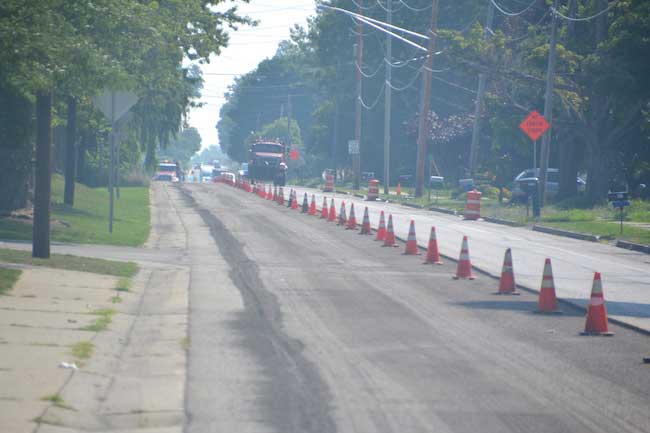 Photos by Tom Rivers
ALBION – The state Department of Transportation started a milling project today on Route 31, beginning near the school and going east past Bullard Park.
The entire project calls for milling Route 31 from Butts Road for about 3 miles to near Walmart at Gaines Basin Road.
Several local municipal highway departments are helping to haul away the worn-out pavement this week.
Keeler Construction of Albion will repave the road next month.
The project will cause some delays for motorists.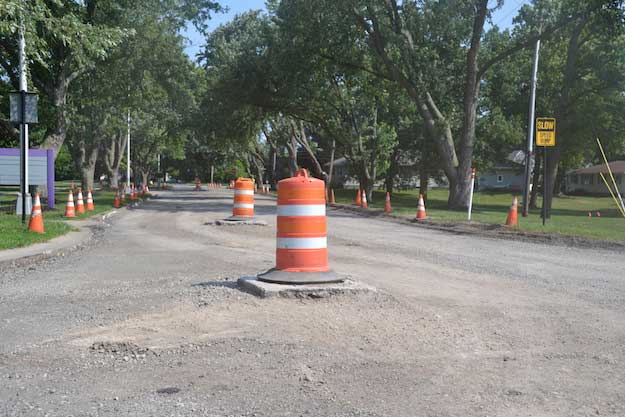 Albion Central School also is milling and repaving some of its parking lots this summer by the elementary and high schools. This photo shows the main entrance leading to the high school.
(Contractors are also installing new windows in the middle school this summer.)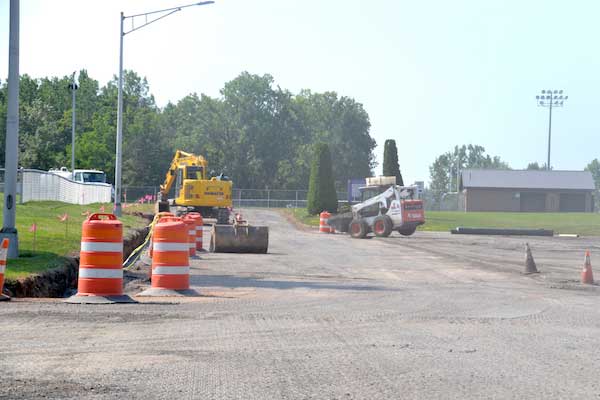 Contractors work on the parking lot and driveway project at Albion Central School.