Motorcyclists urge public to share the the road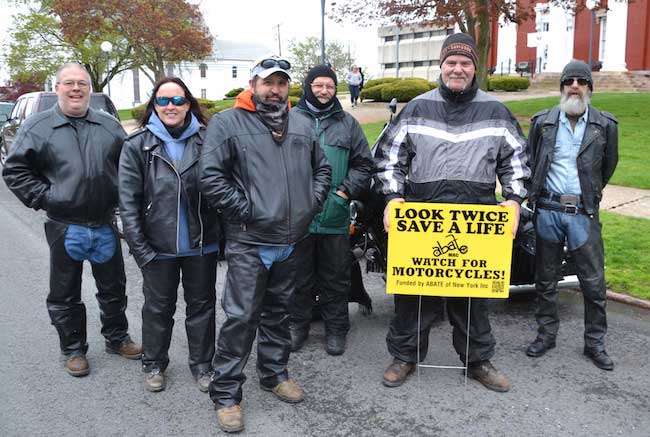 Photos by Tom Rivers
ALBION – Members of ABATE (American Bikers Aimed Toward Education) in Orleans County held their annual motorcycle safety awareness rally and ride this afternoon.
They gathered at the steps of the Orleans County Courthouse for the rally and start of their ride.
This group includes, from left: Mike Clemons, Charlene Heschke, Randy Fuller (ride captain), Jody Ferrara, Chuck Persons (president of the local ABATE chapter) and Mark Loodwoood.
There are 116 members of ABATE in Orleans County.