Motorcyclists kick off season with rally and 50-mile safety ride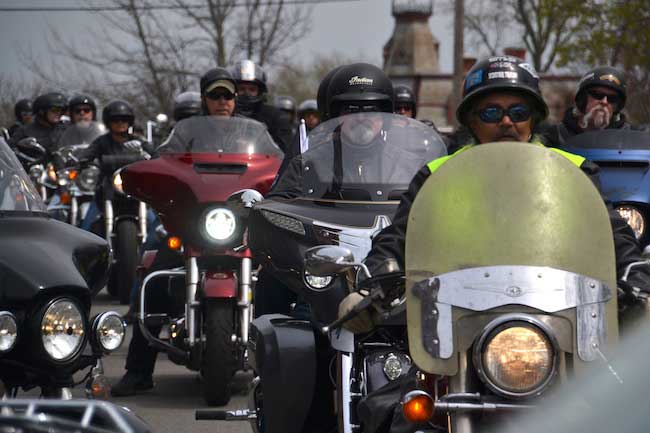 Photos by Tom Rivers
ALBION – About 85 motorcycle riders take off at about 2:30 this afternoon following a motorcycle safety rally in front of the Orleans County Courthouse.
The bikers then went on a 50-mile safety and awareness ride throughout the county.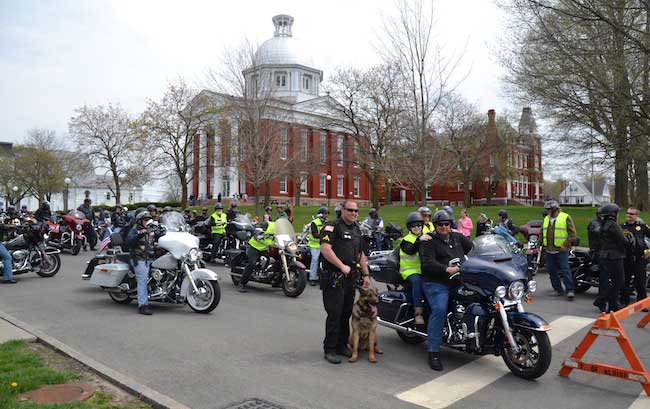 Orleans County Deputy Sheriff Jeff Cole and K-9 Otto helped to start the motorcycle safety ride in front of the courthouse. The group will then go on a 50-mile police-escorted ride within the county, ending at the VFW in Medina.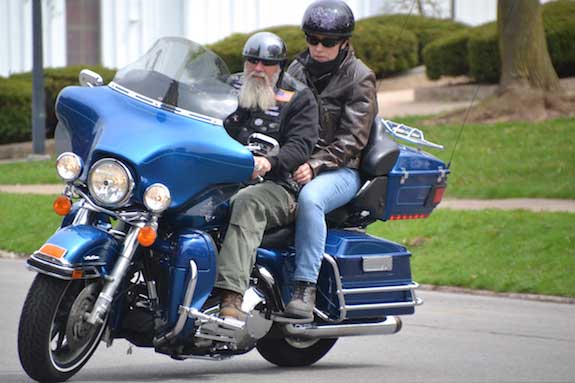 Orleans County legislators issued a proclamation declaring May as "Motorcycle Safety and Awareness Month." The Orleans County chapter of the American Bikers Aimed Toward Education organized today's rally and ride.
State Assemblyman Steve Hawley addressed the group and thanked them for promoting safety on the local roadways.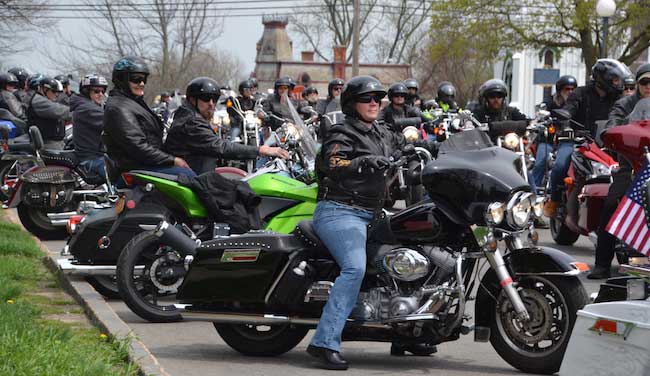 Legislators praised ABATE for helping to prevent accidents through awareness programs aimed at all drivers, acting as liaison on behalf of motorcyclists with government agencies, and promoting good citizenship by encouraging members to use their right to vote.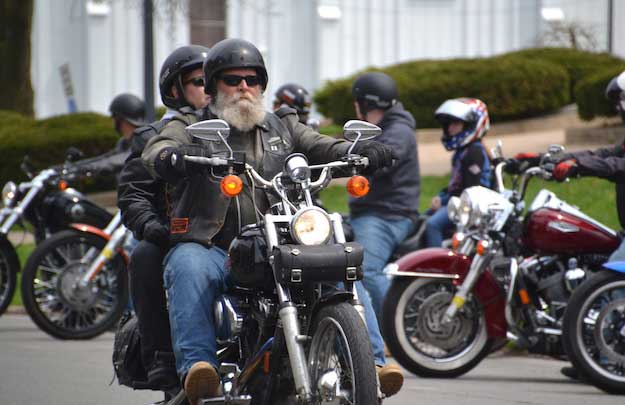 ABATE reminds the public that motorcyclists are out and drivers should, "Look twice, save a life."