Motorcyclists kick off season, urge public to share the road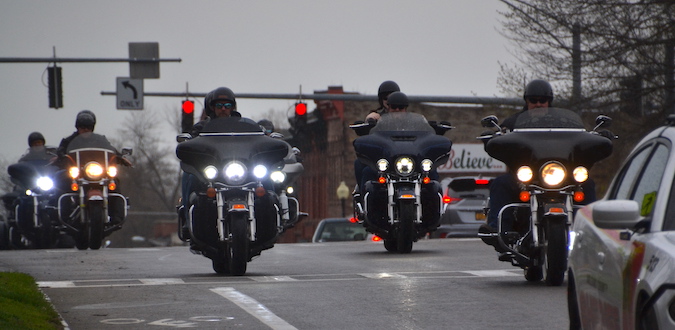 Photos by Tom Rivers
ALBION – Motorcyclists head south on Main Street in Albion this afternoon at the start of a 50-mile safety and awareness ride throughout Orleans County.
Members of ABATE (American Bikers Aimed Toward Education) in Orleans County organized the event that included about 50 motorcyclists.
They gathered at the steps of the Orleans County Courthouse for the rally and start of their ride. The police-escorted trek ended at the VFW in Medina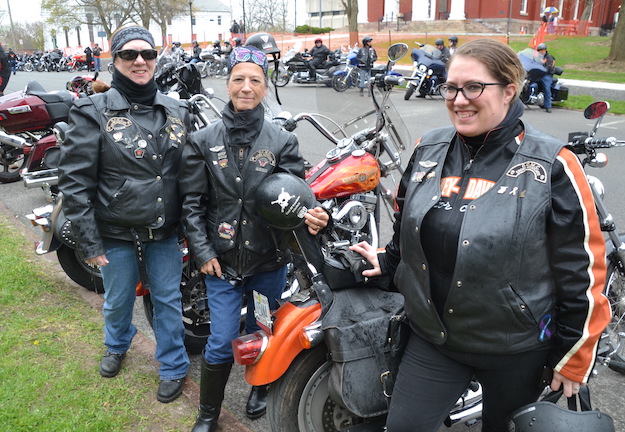 These motorcyclists include, from left: Lorrie Simons of Holley, Rhonda Starling of Hamlin and Jessica Ornt of Holley. They are members of the Old Crow Motorcycle Club of Orleans County, which is based in Kent.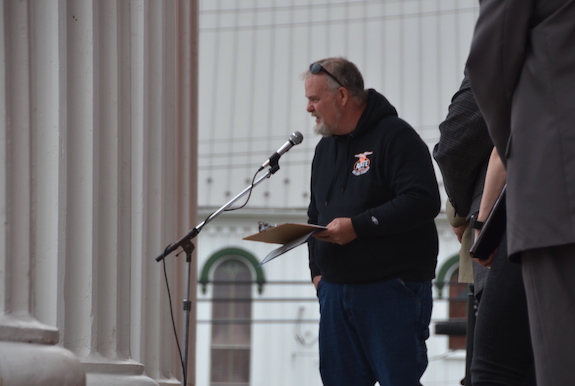 Chuck Persons, president of ABATE in Orleans County, addresses the group of motorcyclists. He introduced Assemblyman Steve Hawley and County Legislator John Fitzak who shared proclamations declaring May as "Motorcycle Safety and Awareness Month." Hawley thanked the group for promoting safety on the local roadways.
Fitzak said ABATE has helped to prevent accidents through awareness programs aimed at all drivers, acted as liaison on behalf of motorcyclists with government agencies, and promoted good citizenship by encouraging members to use their right to vote.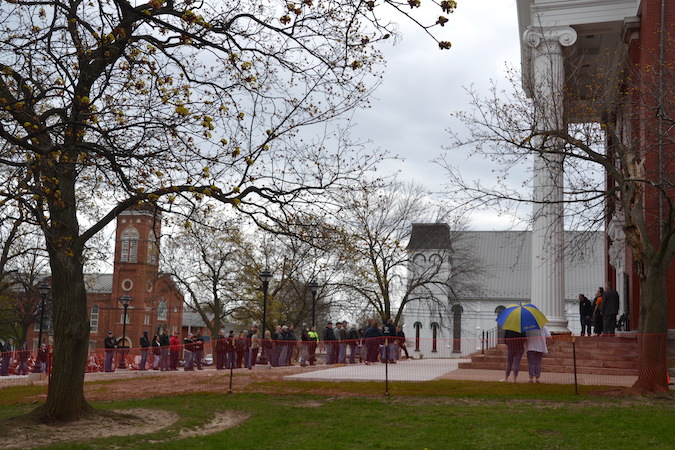 Chuck Persons and other speakers addressed the group from the top of the courthouse steps.
ABATE reminds the public that motorcyclists are out and drivers should, "Look twice, save a life."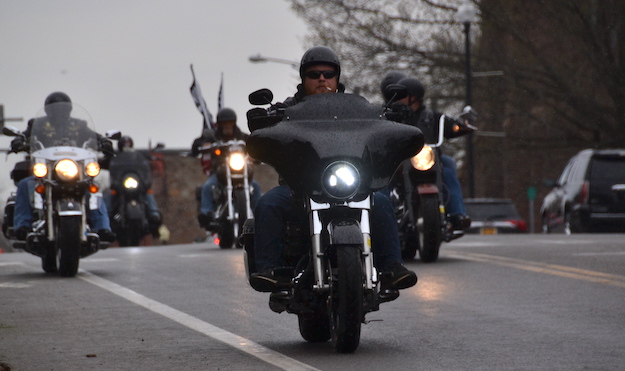 The caravan of motorcycle riders head out on their safety and awareness ride. There was a light rain at the start of the ride at about 2:30 p.m.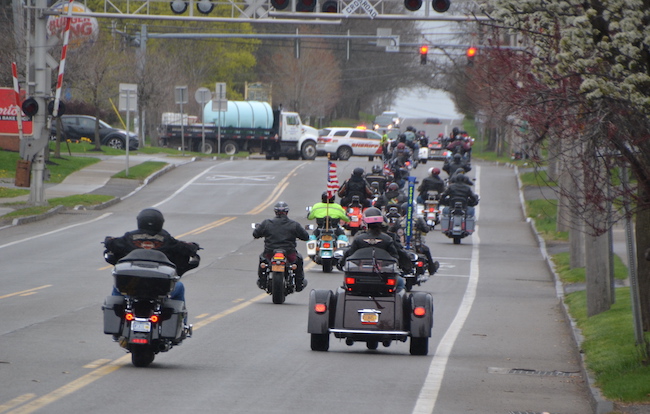 The group heads south of Route 98 in Albion.