Mother and son from Albion remembered at vigil in Elba
Teresa and Thomas Norton were killed a week ago in accident on Route 98

Photos by Tom Rivers
ELBA – There was a candlelight vigil today in Elba at the crash site where an Albion mother and son were killed a week ago.
Teresa Norton, 53, and her son Thomas, 22, were headed northbound on 98 when the hit a patch of deep snow. Teresa Norton was driving a 2008 Suzuki and slide sideways into the path of a 2011 Chevrolet pickup truck. The Chevrolet struck the passenger side of the Suzuki. Both were pronounced deceased at the scene by a Genesee County coroner.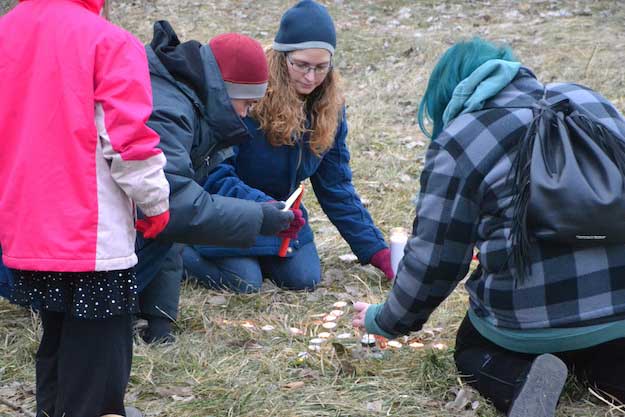 Teresa Norton's son David Robb and daughter Kimberly Albanese light candles in memory of their mother and brother.
Albanese said the family is reeling from the deaths. She said her mother was known for her kindness.
"She was the sweetest person," Kim said.
Her mother was a doting grandmother to two 2-year-olds. Kim is also 8 months pregnant.
She thanked the community for rallying around the family since the accident a week ago.
"We appreciate everyone's outpouring of support," she said.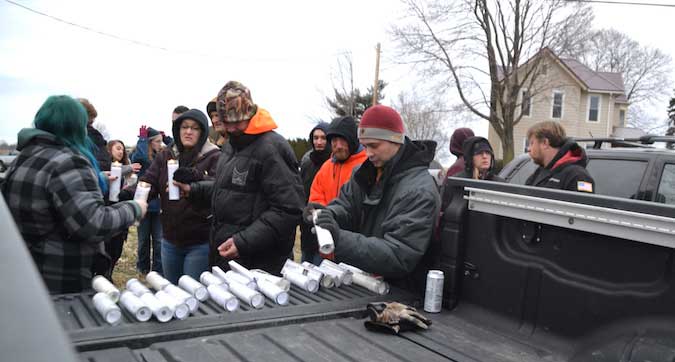 David Robb, in red hat, and Corey VanAmeron, Kimberly Albanese's fiancé, hand out candles for the vigil.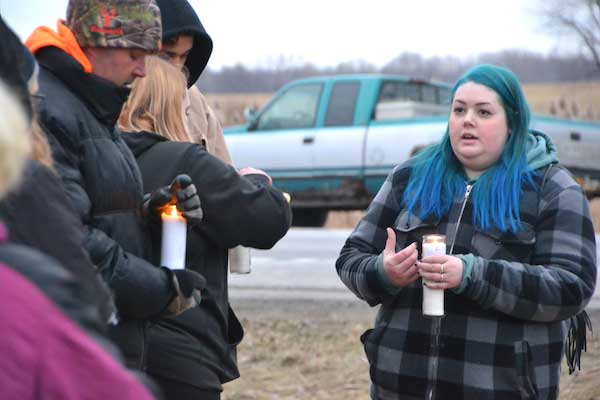 Kamryn Nickel helped organize the vigil. She was friends with Tom Norton. They attended the mud bogs together in Waterport. Tom enjoyed fishing and was good at fixing things. He worked at Walmart.
"Tom was a very sweet person," Nickel said. "He had a lot of love to give."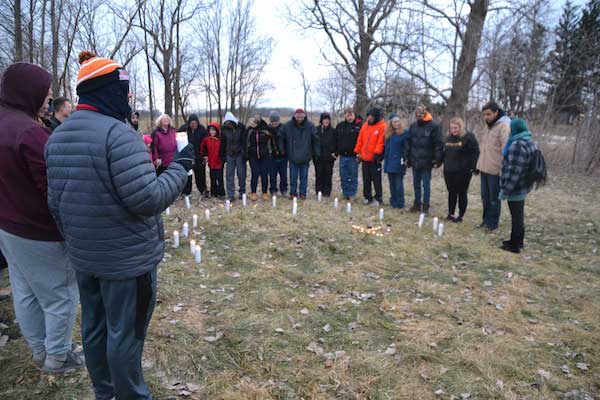 About 25 people attended the vigil near the scene of the accident, between Egerton and Townline roads.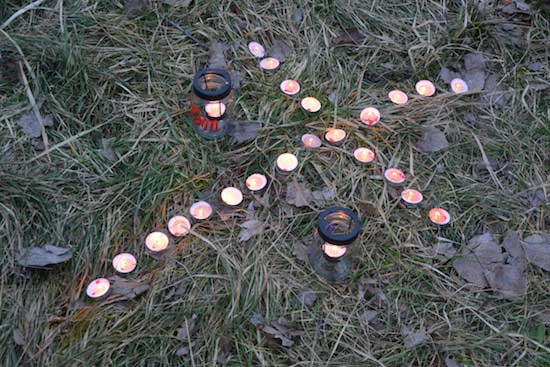 Family and friends made this cross of candles in memory of Teresa and Thomas Norton.