Morning rainbow gets day off to a good start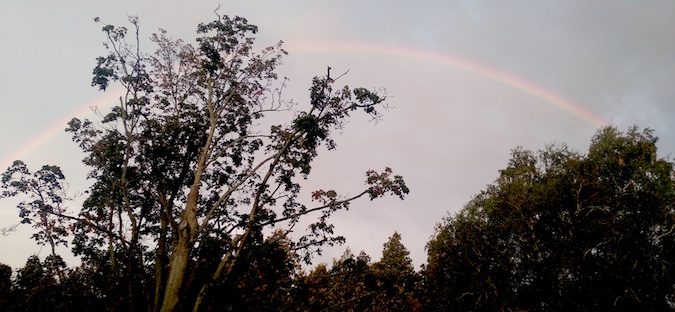 Photos courtesy of Mike Zeliff
LYNDONVILLE – Mike Zeliff sent in these photos this morning of a rainbow that stretched out in the sky near his home on South Lyndonville Road in Lyndonville.
"We were enjoying our morning cup of coffee when this rainbow appeared," Zeliff said.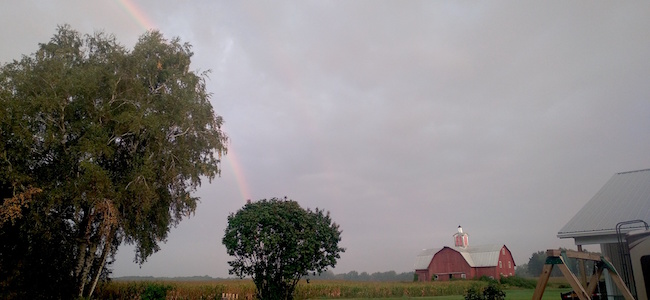 This weekend the forecast calls for highs of 74 today and 72 on Sunday. There is a chance of showers and thunderstorms before noon today. It will be mostly cloudy, then gradually becoming sunny, according to the National Weather Service in Buffalo.
The highs for next few days include 80 on Monday, 79 on Tuesday, 72 on Wednesday and 65 on Thursday and Friday.