Morning brings another blast of snow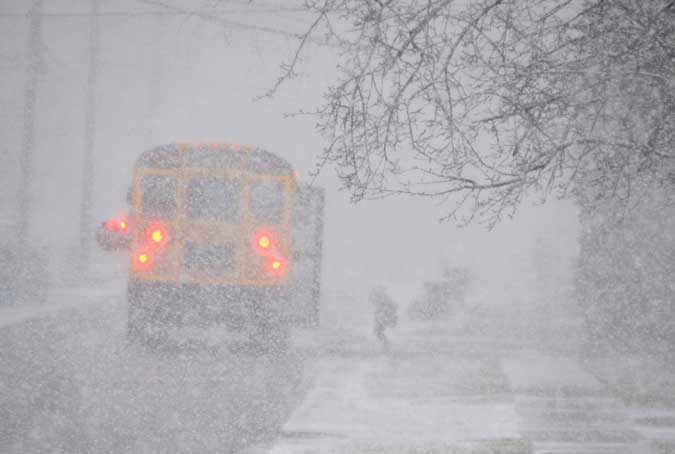 Photos by Tom Rivers
ALBION – Elementary students heading to school this morning in Albion encountered another blast of snow. This photo shows a student heading for the school bus on East Park Street in Albion at about 8:50 a.m.
The National Weather Service says there will be a few light lake effect snow showers that will drift onshore from Lake Ontario this morning. Some localized areas will pick up a quick dusting of fresh snow while limiting visibilities between a half mile and a mile. Be prepared for these changeable conditions if out traveling this morning, the Weather Service said.
Today is forecast to reach a high of 41 in Orleans County with a chance of rain showers after 1 p.m. The highs the next few days include 48 on Wednesday, 59 on Thursday, 57 on Friday and 58 on Saturday.