More than fruits and veggies at farmers' market in Medina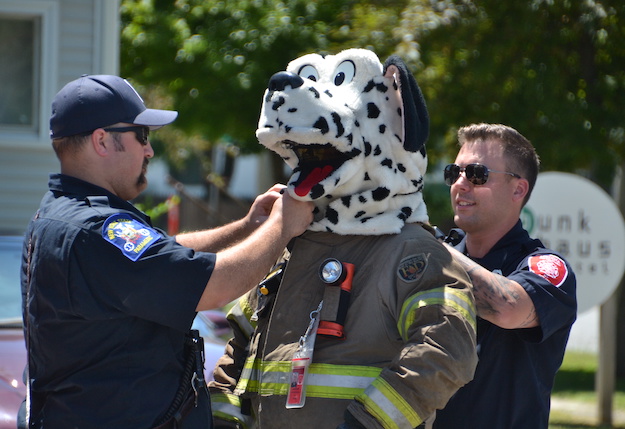 Photos by Tom Rivers
MEDINA – Sparky a fire dog gets help getting ready to meet kids on Saturday. He is assisted by Medina firefighters Steven Lang, left, and Dustin Pahura.
Adam Fisher, a Medina firefighter, dressed up as the dalmatian. Medina firefighters were at the Canal Village Farmers' Market in Medina for the day, offering tours of a fire truck and sharing fire prevention tips.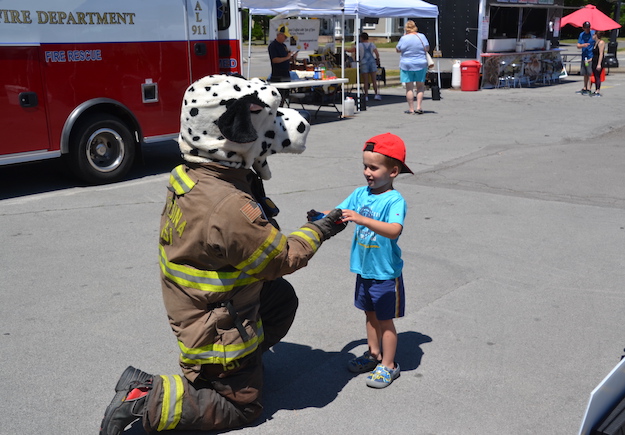 Sparky meets Isaiah Powlowski, 4, of Medina at the farmers' market.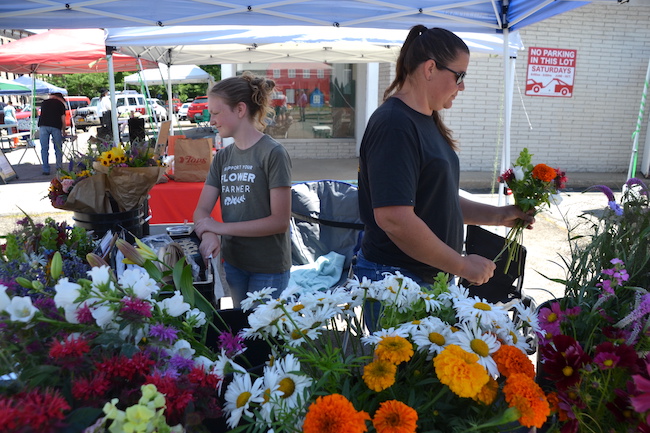 Katie Klotzbach and her daughter Karalyn, 10, made their debut at the market on Saturday selling flowers through Klotzbach's business, Flower Fields Forever, which is based in Lyndonville.
The market welcomed about 15 different vendors on Saturday. The market is open from 9 a.m. to 2 p.m. on Saturdays through Oct. 29 at 127 West Center St.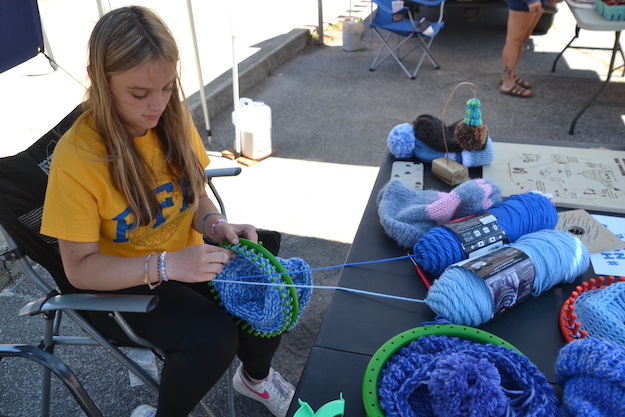 Adeline Castricone, a member of the Medina FFA, knits a blue hat at the market. The Medina FFA is pushing to knit 500 of the hats that will be given to Medina middle schoolers in October as part of an anti-bullying initiative.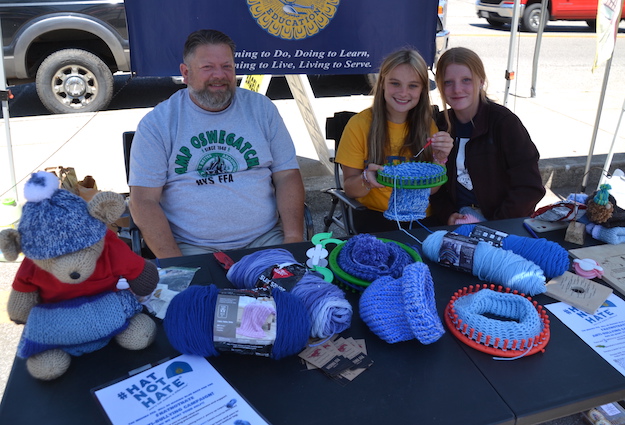 Medina FFA advisor Todd Eick is joined by students Adeline Castricone and Iyla Lilleby in promoting the #HatsNotHate effort.