More than 250 attend free roller skating event at Y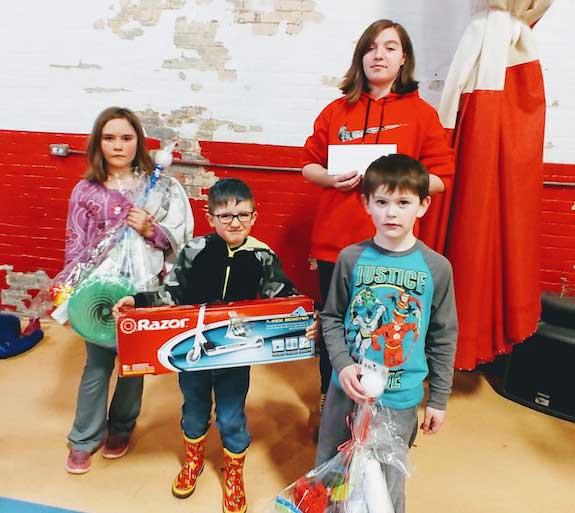 Provided photos
MEDINA – Orleans United Drug Free Communities Coalition held a free roller-skating event on Tuesday afternoon at the Orleans County YMCA in Medina. There were 170 youths and 84  adults – "an all-time high," said Pat Crowley, project director for Orleans United Drug Free Communities Coalition.
Prize winners include from left: Kaity Howe, Logan Scribner, Abby Allen and Brayden Benedict.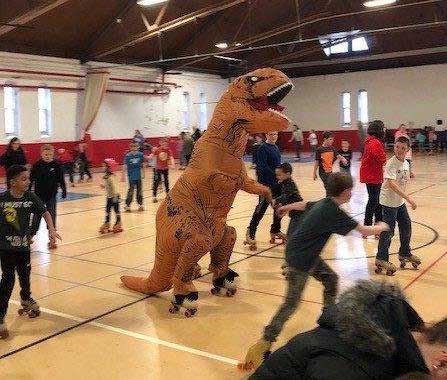 There was even a T-Rex who showed up and skated among the group.
"This event is becoming quite the tradition for many families during school breaks in Orleans County," Crowley said. "It  has been going on for well over 10 years now."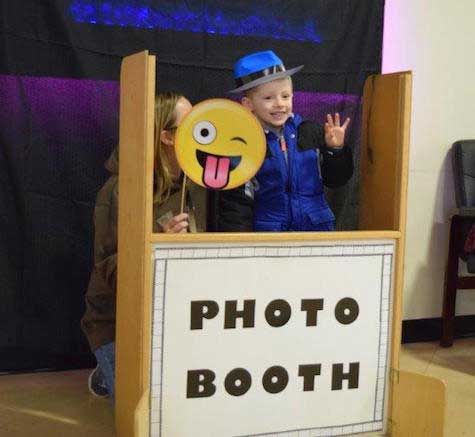 A photo booth with props was added to give youths an opportunity to get a free picture for some added fun.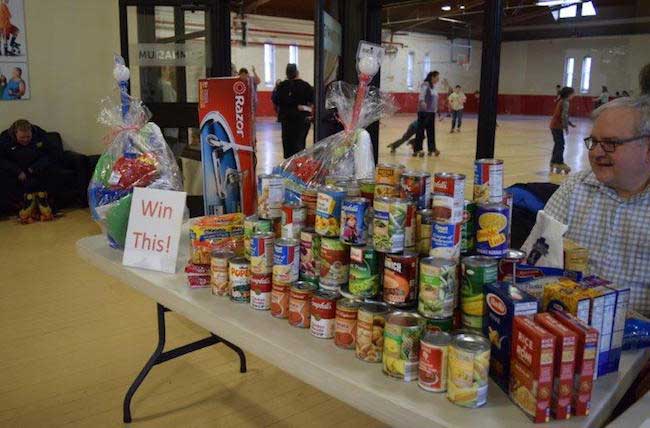 Tony Hipes, pastor of the United Methodist Church in Medina, sits by a table of donated food items and some of the prizes. There were 197 cans of food collected and delivered to the two food pantries in Medina.
This free  event would not take place without the support from Medina Area Association of Churches, Orleans YMCA and Drug Free Communities Coalition, Crowley said.