More than 200 students perform in All-County Music Festival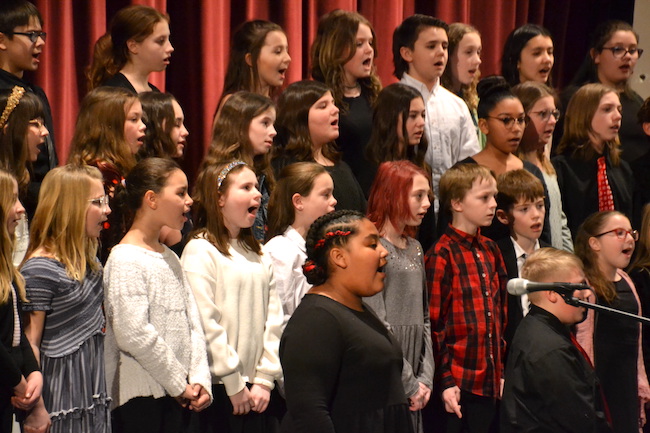 Photos by Tom Rivers
MEDINA – Zyann Pore of Albion sings a solo from "You Will Be Found from Dear Evan Hansen" as part of the all-county elementary chorus.
Orleans County Music Educators' Association presented the February All-County Festival today at Medina High School.
There were 76 students in the elementary chorus from Albion, Holley, Kendall, Lyndonville and Medina school districts.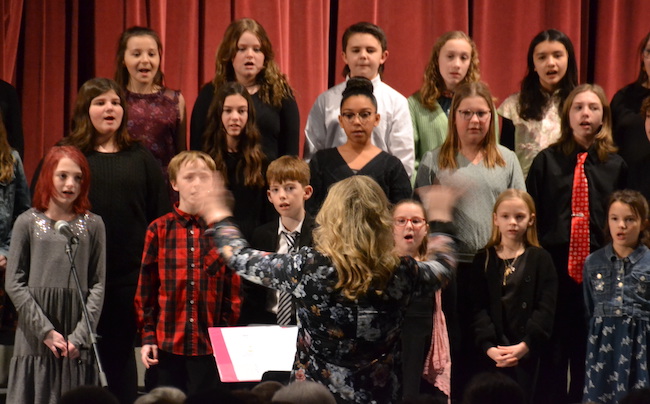 Anna Ferlito, a Medina music teacher, stepped in to conduct the all-conty elementary chorus after the guest conductor from Oklahoma had a cancelled flight and couldn't be there.
Besides "You Will Be Found from Dear Evan Hansen," the chorus sang "Shanty Boys" arranged by R.E. Dwyers, "Tarantella" by Viktor Bobetsky and "I Sing Because I'm Happy" arranged by Kenneth Paden.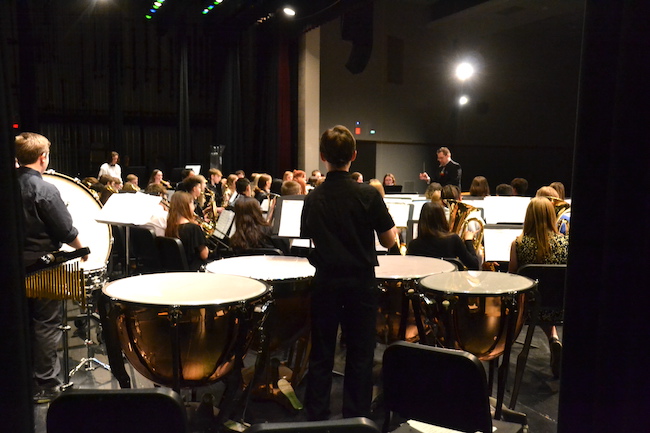 Will Arlington of Lyndonville (back to camera) plays the timpani with the all-county junior high band which included 79 students.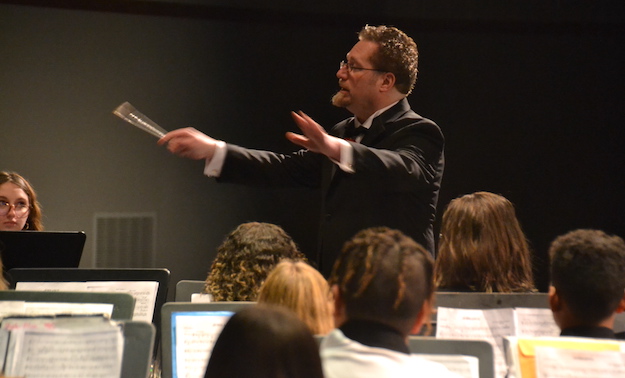 Brad Batz led the junior band. Batz is director of jazz studies at Nazareth College in Rochester.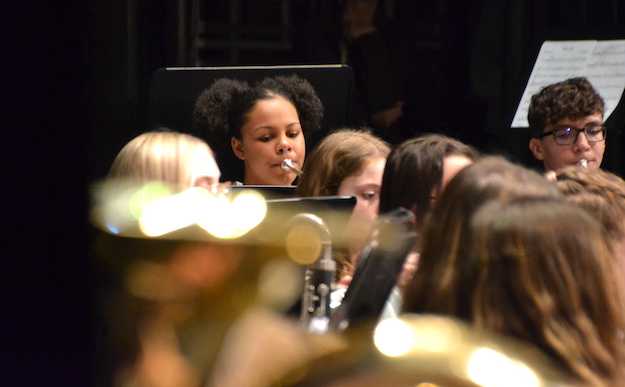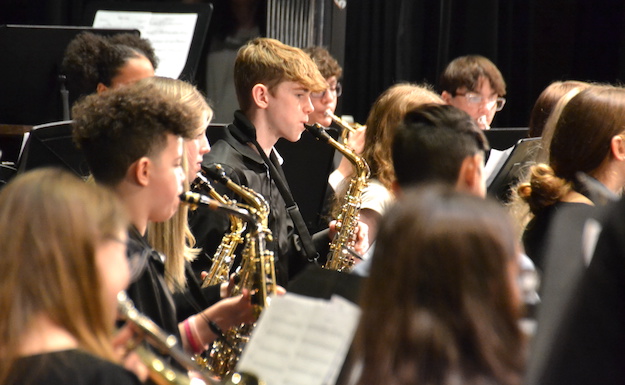 The junior high band performed "Jubilance" by James Swearingen, "Dixieland USA" by Andy Clark, "Balladair" by Frank Erickson, and "Boom Boom Galop" by Randall Standridge.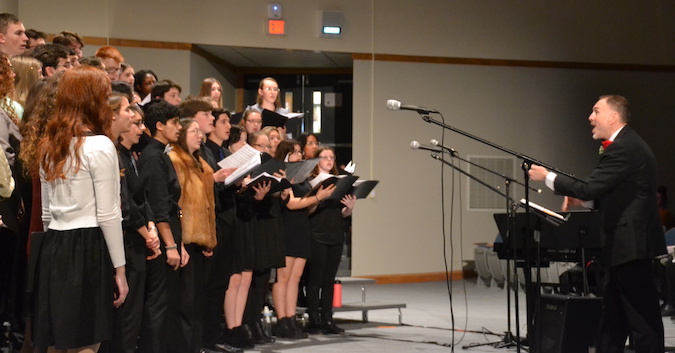 The senior high chorus was led by guest conductor Frank McCauley, the vocal teacher at Sharon Middle/High School in Sharon, Pa.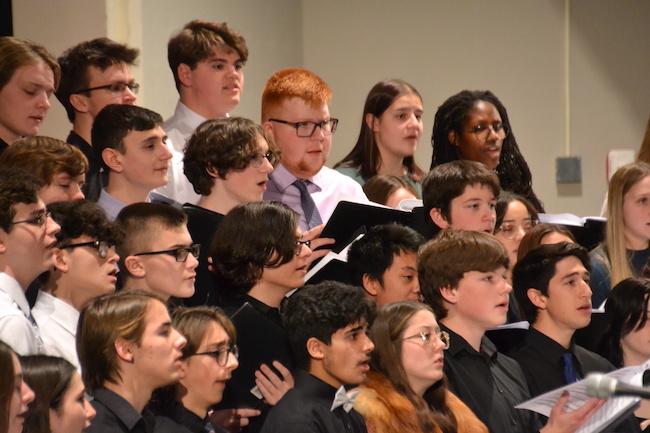 The high school chorus included 72 students and they sang "Festival Sanctus" by John Leavitt, "Omnia Sol" by Z. Randall Stroope, "Found/Tonight" arranged by Jacob Narverud, and "Total Praise" arranged by P. Barrett & Doreen Rao.