More than 100 make birdhouses at Hoag Library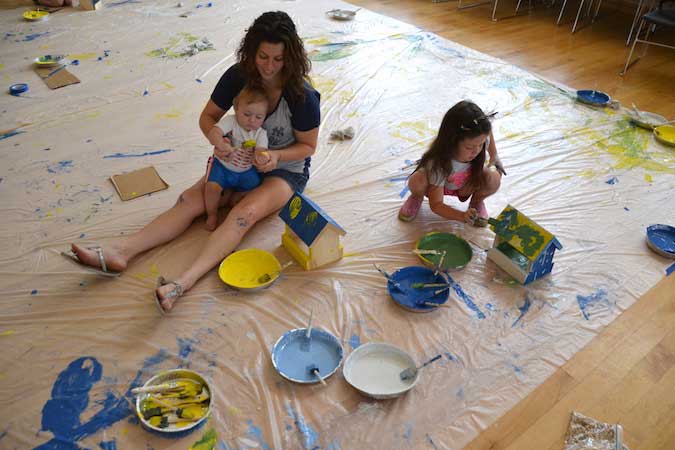 Photos by Tom Rivers
ALBION – Janeen Denero and her children – Colton Ferris and Aubree Flanagan – of Kendall were among the many who made birdhouses this morning at Hoag Library in Albion.
Jim Babcock Construction helped make birdhouses for 63 children and 43 adults. Most of the crowd had cleared out when Denero and her kids painted their birdhouses. The activity was part of the summer reading program at the library.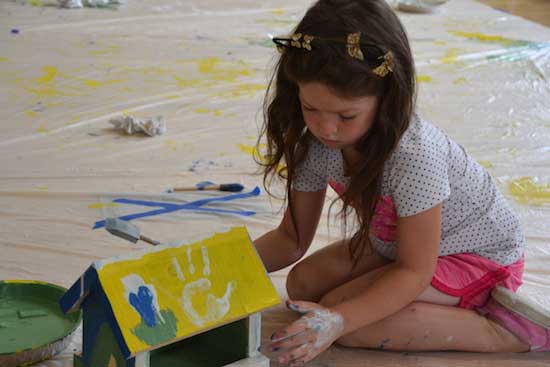 Aubree Flanagan, 6, works on the final painting details for her birdhouse. She helped her baby brother paint his birdhouse, too.