More photos of the ride to highlight small businesses in Orleans County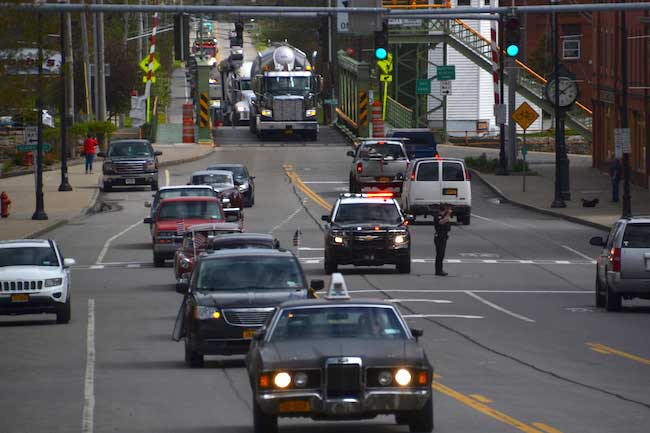 Photos by Tom Rivers
ALBION – A caravan of vehicles heads down Main Street in Albion at about 10 a.m. today. They were about halfway through a  50-mile ride in Orleans County that started in Holley and ended in Lyndonville.
Adam Johnson, owner of the 39 Problems bar and grill in Albion, is in the lead car. He organized the event, which he estimated had about 200 participants for different parts of the journey.
Johnson wanted to highlight the diversity of small businesses in the county, and show how many have struggled due to the economic shutdown from the Covid-19 pandemic.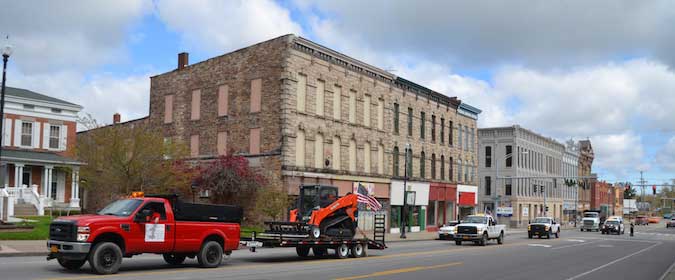 DC Hauling and Excavating joins the ride through downtown Albion.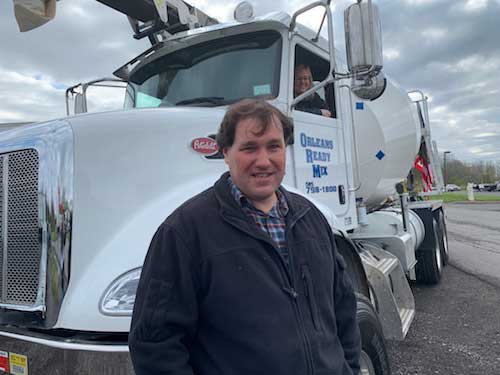 Reg Cichocki, owner of Orleans Ready Mix in Medina, brought two vehicles from his concrete business for the ride. His wife Anna is in the truck in the front seat.
Cichocki said he has been able to do concrete jobs for some agricultural projects, but the residential construction has been at a standstill for about two months.
"We need to get the residential construction going," Cichocki said. "It's a spinoff for the whole economy."
He said the small businesses and community have stepped about their precautions to protect from the virus.
"This is something that has never happened in our lifetimes," he said.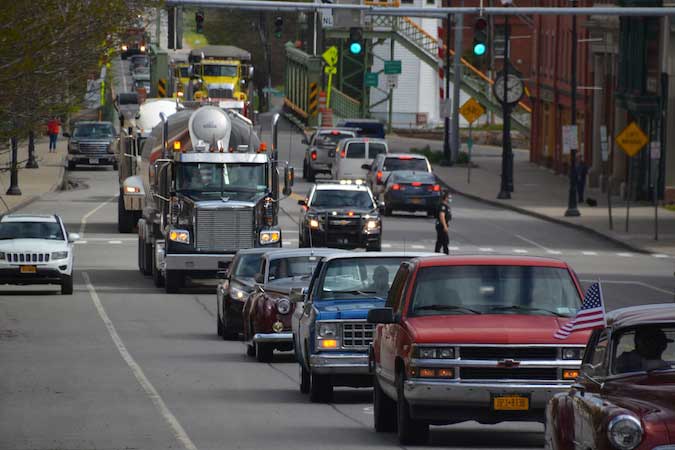 The vehicles head up Main Street in Albion after crossing the Main Street lift bridge over the Erie Canal.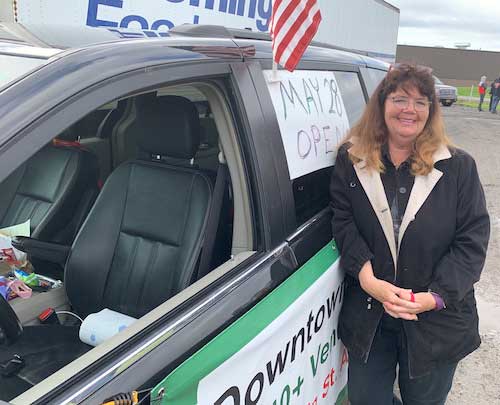 Liz Groat is president of the Downtown Browsery, which includes about 70 vendors at locations in Albion and Medina.
The stores have been closed for the past two months. She said both sites will be ready to open in about two weeks. They are installing plexiglass screens at cash registers, putting in hand sanitizer stations and putting markings on the floor to emphasize social distancing of at least six feet.
Groat said she expects many customers at the Browsery because many flea markets are closed and she doesn't anticipate as many garage sales this year due to Covid-19.
"People will be looking for a place to shop with non-Walmart things," she said. "They are also ready for some normalcy to return."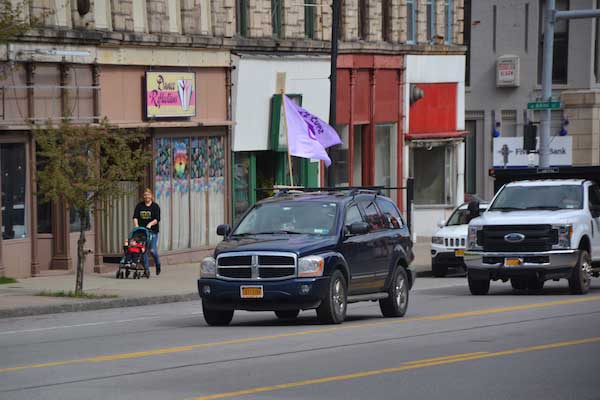 Vehicles head up a quiet Albion Main Street where dance studios, hair salons and barbershops are waiting to get approval to reopen.