More photos from the fire at 3 Albion houses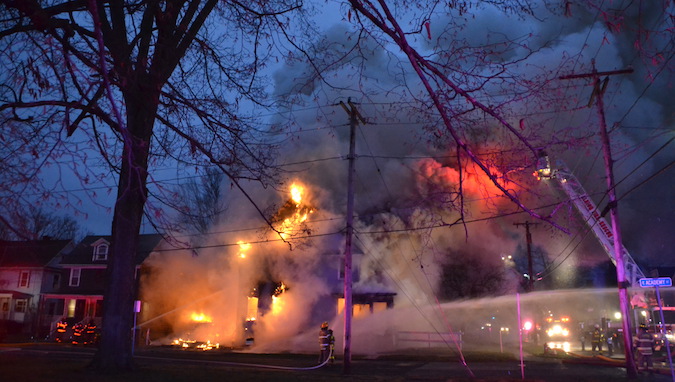 Photos by Tom Rivers
ALBION – A fire that engulfed 221 West State St. at the corner with East Academy Street spread to the house next door on East Academy and also the house on the other side on West State.
Firefighters were dispatched to the scene at 4:30 p.m. and encountered two explosions in the garage. One resident was taken by ambulance to Strong Memorial Hospital after one of his friends said he suffered smoke inhalation and a perforated eardrum.
The houses close together and the fast-moving flames proved a challenge for the firefighters.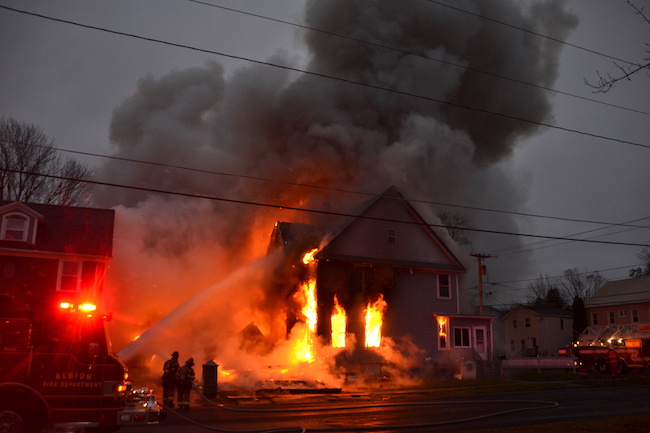 The house at the corner spewed smoke and flames shot out of the windows.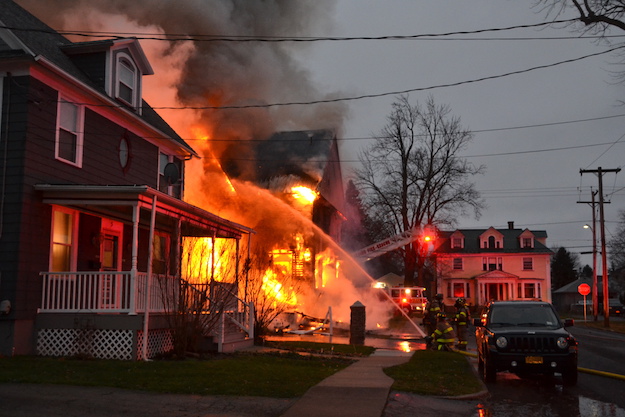 The fire spread next door to the house on East Academy Street.
There is no information yet on how many people have been displaced from the fire.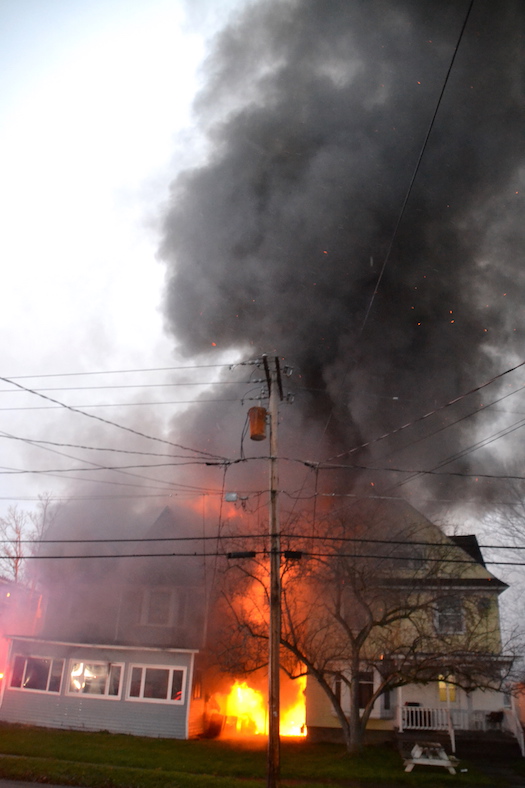 This photo shows how the fire also damaged the neighboring yellow house on West State Street. The firefighters from about a dozen local fire companies were fighting three fires at once, plus a garage that was totally destroyed.
Firefighters believe the blaze started in the garage and quickly spread.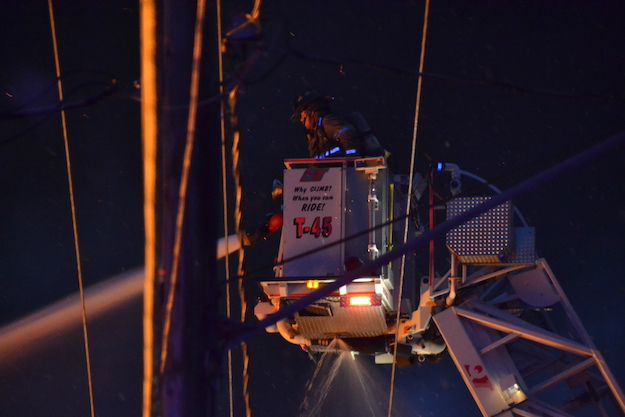 An Albion firefighter is in the ladder truck, spraying water down on the house at 221 West State St.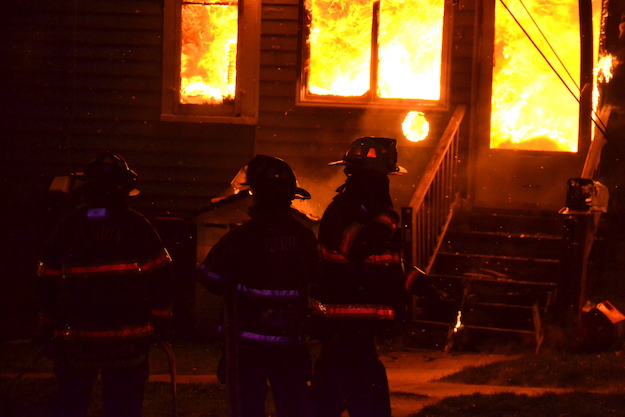 This group of Albion and Barre firefighters gets in position to try to contain and put out the fire.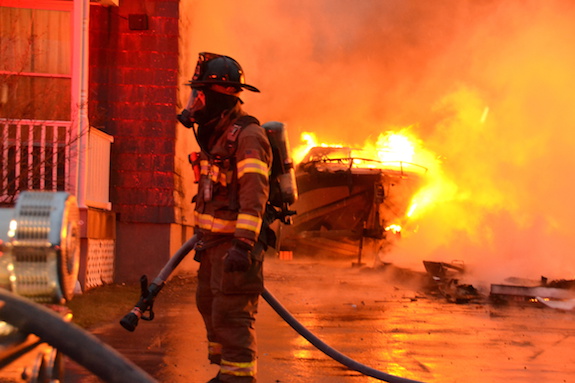 This firefighter waits for the water to be ready in the hose. A boat also was lost in the fire.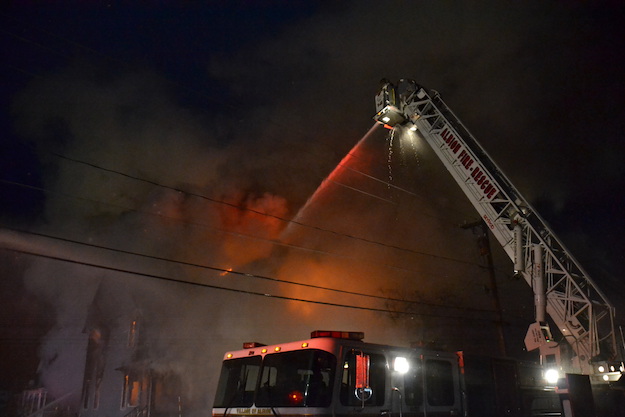 Albion, Shelby and Medina all brought ladder trucks to the scene, with each one working on a different house.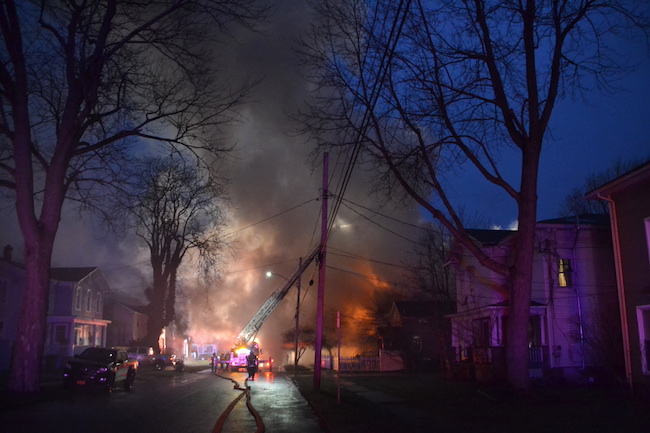 This was the view looking down West State Street towards the fire. Medina's ladder truck was focused on the second house on fire on West State.