More photos from Fourth of July in Lyndonville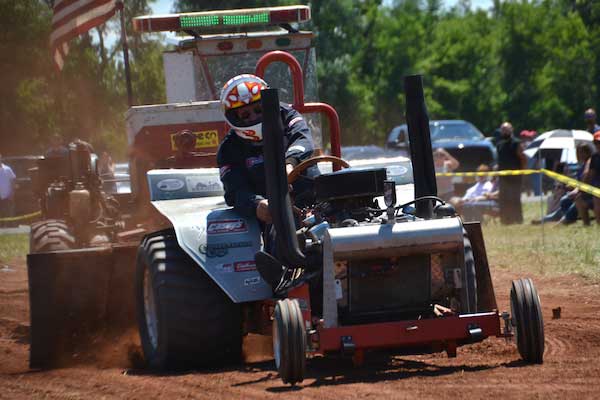 Photos by Tom Rivers
LYNDONVILLE – Lyndonville was the place to be on the Fourth of July in Orleans County, with activities and entertainment from morning to night.
The day is highlighted by a parade and fireworks, but included much more, including the WNY Garden Tractor Pull. The top photo shows Bill Tesch of Barker competing. The tractors are modified with powerful engines to pull a weight transfer sled that weighs 7,000 to 9,000 pounds. It gets heavier as it moves farther down the track.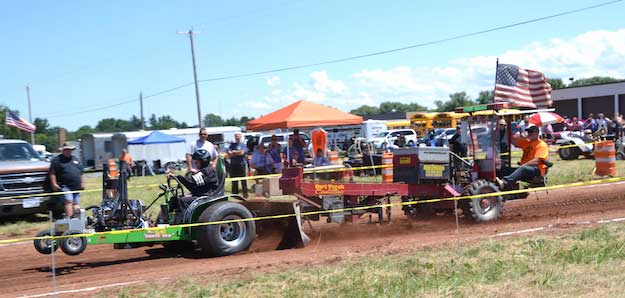 Frank Burkett of Grand Island competes with his tractor, "Sweet Pea," in the tractor pull.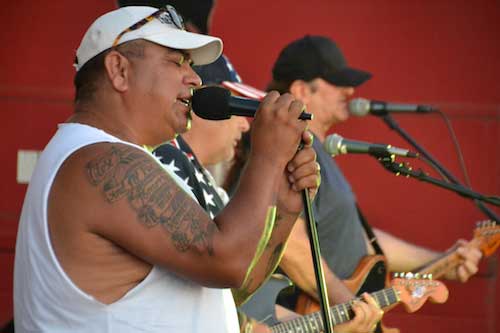 Lonnie Froman, lead singer for the band The Who Dats, entertained a crowd for three hours before the fireworks.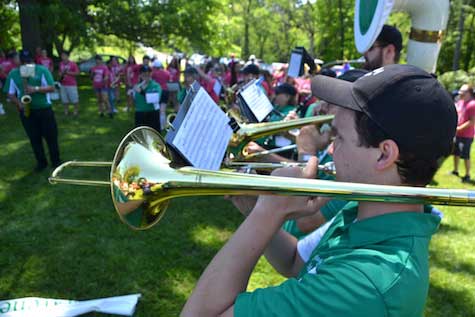 Zach Shaffer and the March Time Marchers practice before the parade. A spot by LynOaken Farms served as a staging area for the marching bands.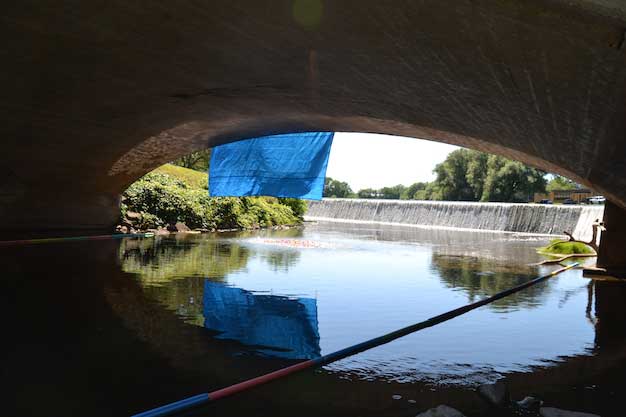 About 1,500 plastic ducks were dropped into Johnson Creek for the duck race, which is a fundraiser for Hospice of Orleans.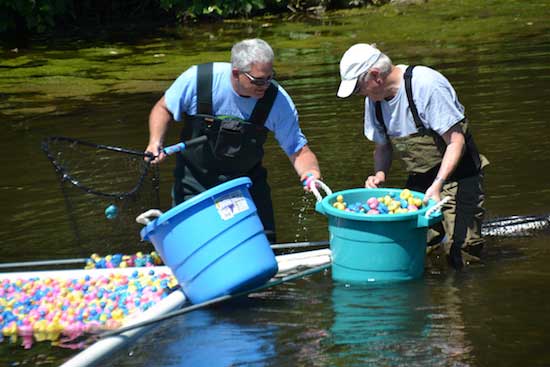 Lloyd Denniston, left, and his father John retrieve the ducks from Johnson Creek.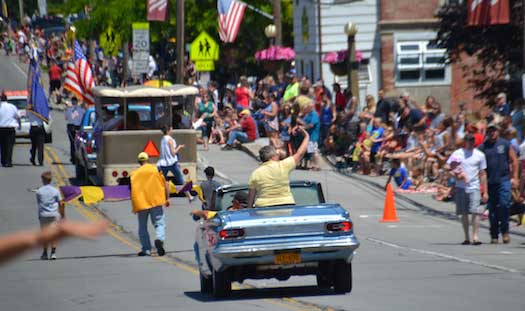 Ann Marie Holland, president of the Lyndonville Lions Club, waves to the crowd on Main Street. The Lions Club has organized the festival the past 43 years.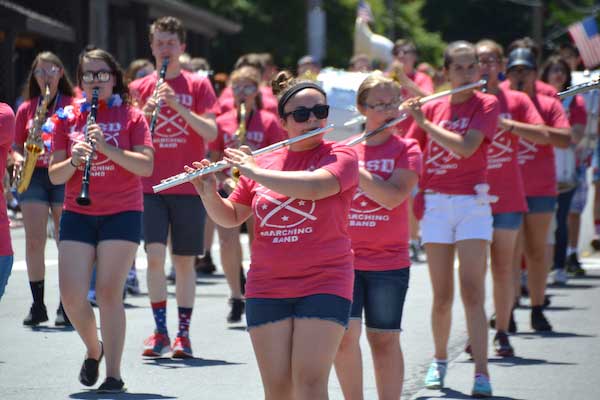 The Lyndonville Central School marching band performed patriotic music in the parade. The band rehearsed the week after school was let out for the summer.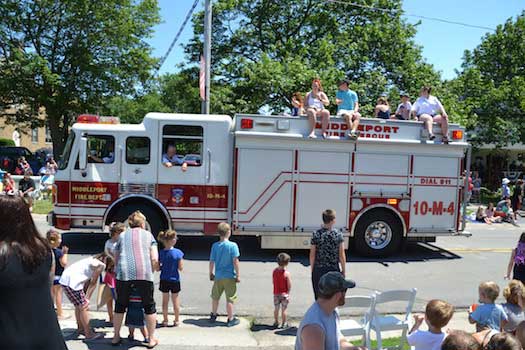 The Middleport Fire Department was one of many fire departments in the parade.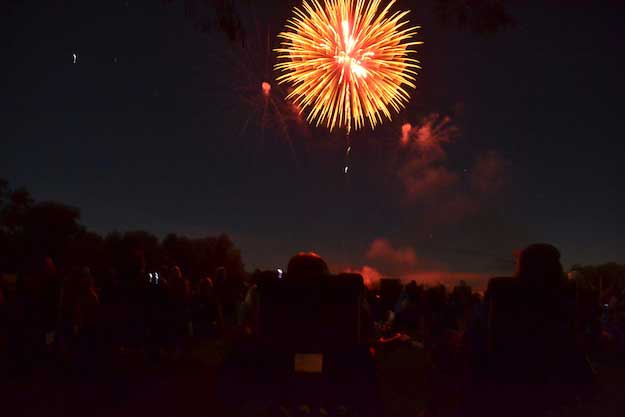 The day was capped with a 40-minute fireworks show beginning at 10 p.m.