Monument in place at new veterans' memorial on Courthouse lawn
'Dedicated to our courageous brothers and sisters of this community who served our country in times of peace and war'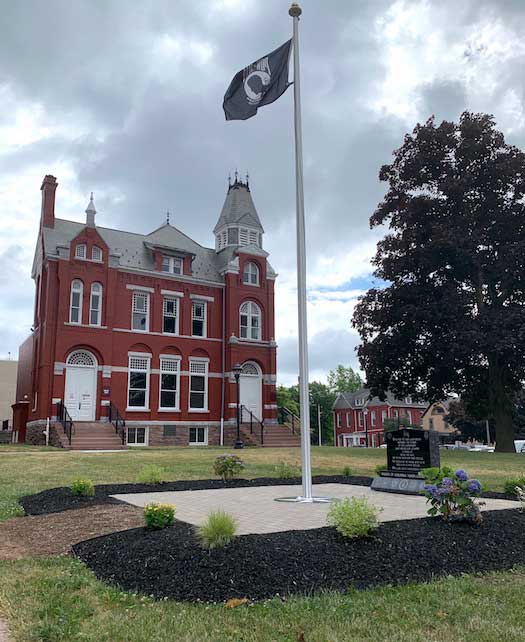 Photos by Tom Rivers
ALBION – The new veterans' memorial on the Courthouse lawn added the memorial stone. The Knights of Columbus in Albion has spearheaded the project that includes a flagpole with a POW/MIA flag. It stands next to a larger pole with an American flag.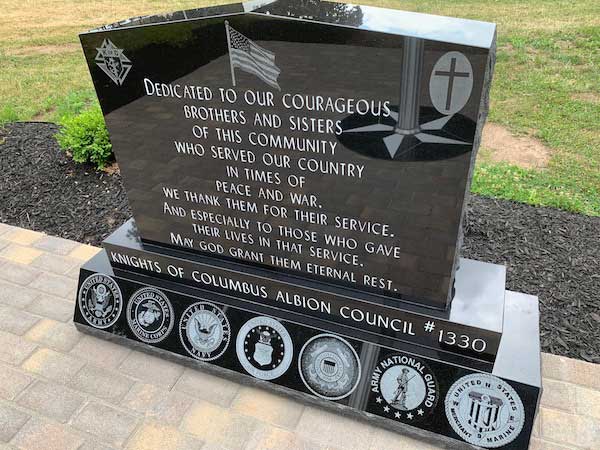 The stone states the following:
"Dedicated to our courageous brothers and sisters of this community who served our country in times of peace and war. We thank them for their service. And especially to those who gave their lives in that service. May God grant them eternal rest."
The stone includes the insignias of the U.S. Army, Marine Corps, Navy, Air Force, Coast Guard, Army National Guard and Merchant Marine.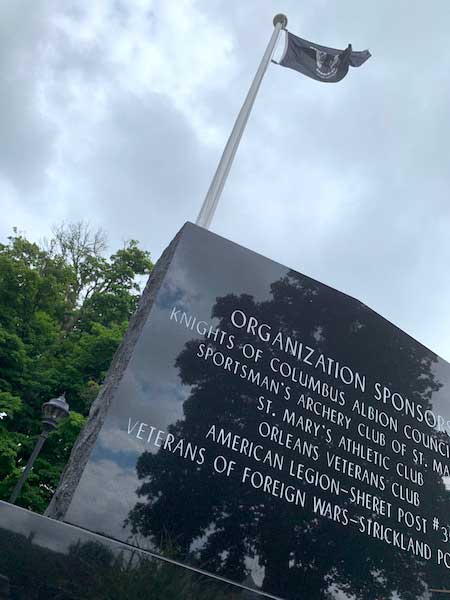 The back of the memorial stone lists sponsors for the project: Knights of Columbus in Albion, St. Mary's Archery Club, St. Mary's Athletic Club, Orleans Veterans Club, American Legion Sheret Post in Albion, Veterans of Foreign Wars Strickland Post in Albion.