Missing poodle reunited with family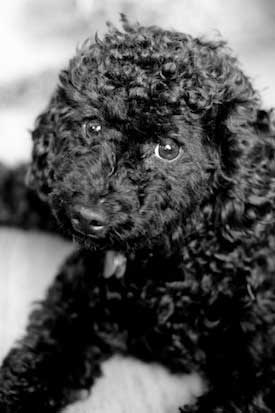 ALBION – A Colorado family is grateful for the return of their dog, Lambchop, a miniature poodle that was missing since Wednesday when they stopped at Bullard Park.
The family was headed back to Boulder, Colo., today and was about 2 hours away when it got a call someone had the dog. They were happily reunited with Lambchop in Albion today.
They were going to have cake and ice cream to celebrate before heading home.
Jake and Rebecca Mutz stopped in Albion with their five children on Wednesday. Mr. Mutz is a real esttae investor and was checking a property in Albion.
The family stopped at Bullard Park. They thought their poodle was with them in the RV. It wasn't until they were in Rochester that they realized Lambchop was back in Albion.
They came back and put posters around town and tried to get the word out, offering a reward. This morning someone called. The Mutzes drove back and were so relieved to see Lambchop.
"She's healthy and alive," Mrs. Mutz said. "Now that we have her everything is restored."