Minor injuries after rollover in Albion on King Street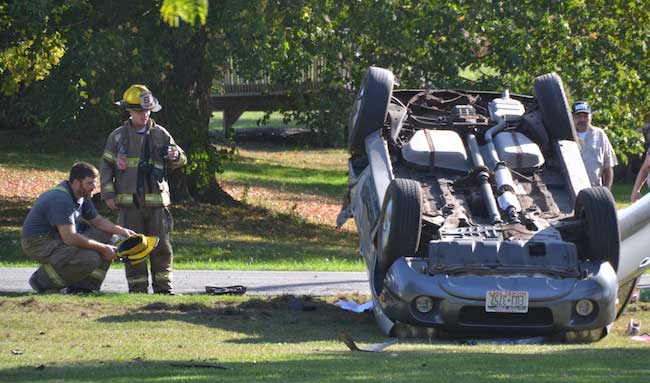 Photos by Tom Rivers
ALBION – Albion firefighters Jim Perruzzini, squatting, and Steven Papponetti check on a vehicle that flipped at about 3:45 this afternoon on King Street in the village.
Two people in the vehicle were being checked at the scene by COVA medics for minor injuries. The driver of another car in the incident declined medical treatment.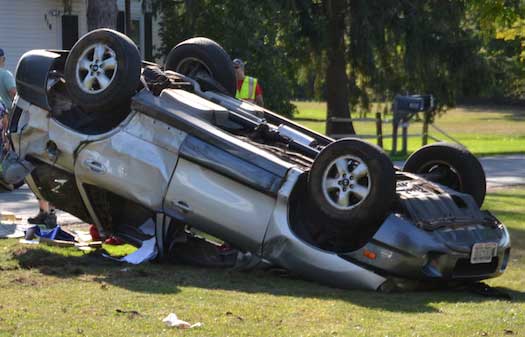 The vehicle rolled over and came to a rest in the lawn of the Albion DPW at the corner of King and Washington streets.
An Albion police officer said the accident was under investigation.