Minor injuries after head-on collision on Route 31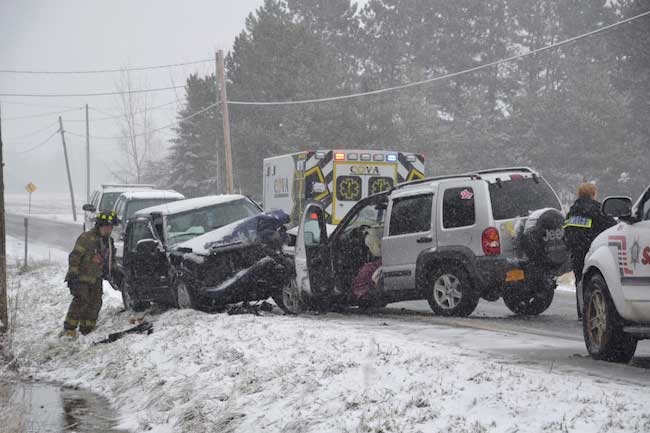 Photos by Tom Rivers
ALBION – Two people sustained minor injuries following a head-on collision at about 10 a.m. today on Route 31 on the section between Densmore and Transit roads.
Albion firefighter Rob Connor, left, was on the scene along with Orleans County Sheriff's Deputy Meredith Papponetti, right.
The driver of the silver-colored Jeep Liberty SUV was headed eastbound when the driver lost control of the vehicle due to slippery conditions, another deputy said at the scene. The Liberty crossed the center of the road and struck the blue Chevy. The driver of the Liberty was treated at the scene for a minor injury by the Central Orleans Volunteer Ambulance.
The driver of the Chevy also had minor injuries. He was taken by COVA to Strong West in Brockport.