Minimal damage after fire in dryer at Washboard Willy's Laundromat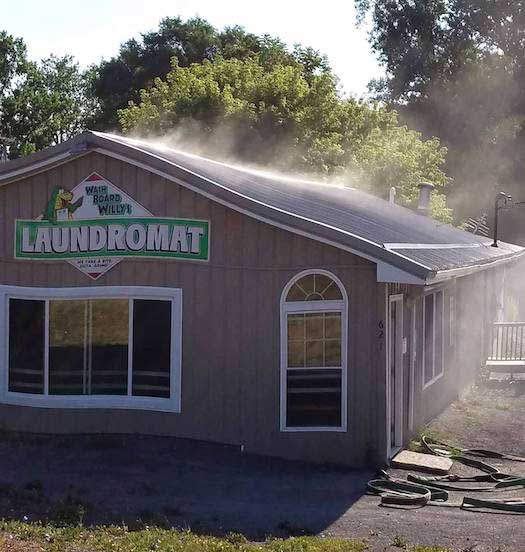 Photo courtesy of Medina Fire Department
MEDINA – A fire in a dryer at the Washboard Willy's Laundromat was put out by firefighters Tuesday morning, with minimal damage caused to the site at 117 Starr St., the Medina Fire Department said.
The Fire Department was dispatched to the scene at 8:33 a.m., along with the Shelby and Lyndonville fire departments.
Firefighters encountered heavy smoke conditions. They put out a small fire inside one of the dryers. Lyndonville's FAST team was cancelled and Shelby firefighters assisted with ventilation of the structure.
"The cause was found to be rags that had previously been used to clean up kitchen grease prior to being washed and dried," the Medina Fire Department said. "Residue oils not completely removed during the wash cycle, ignited inside the dryer as it was running. Damage was minimal, the fire was contained to the rags inside the dryer with slight scorching to the dryer drum."