Mini Farm Day is a hit with elementary kids at Albion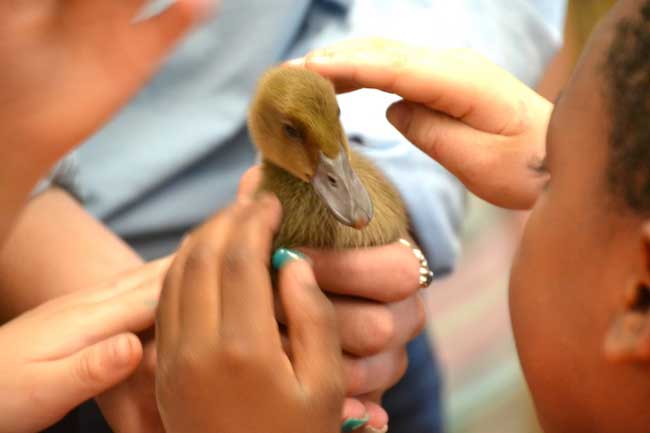 Photos by Tom Rivers
ALBION – This baby duck gets lots of attention from elementary students on Thursday during the annual Mini Farm Day at Albion High School. About 25 FFA members welcomed 560 elementary students to 13 different stations.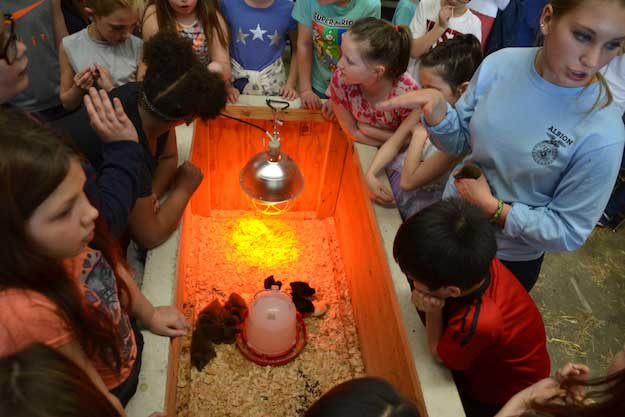 Sierra Kast, right, holds the duck while elementary students look in on baby chicks.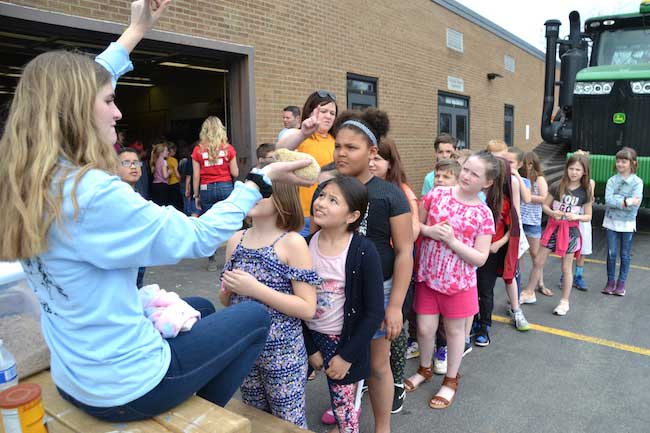 Aly Knaak holds her pet hedgehog which was popular with these third-graders.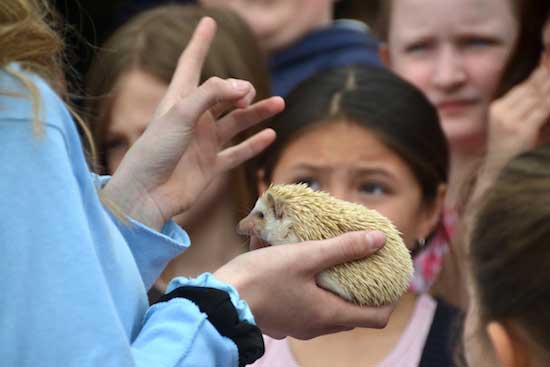 The hedgehog was new to the Mini Farm this year. The menagerie of animals also included a peacock for the first time.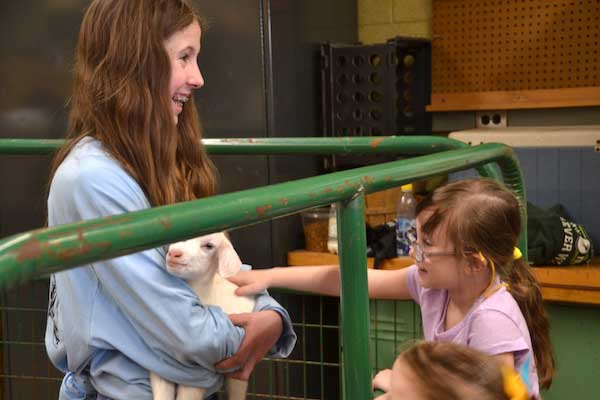 Mariah McDaniels holds a goat.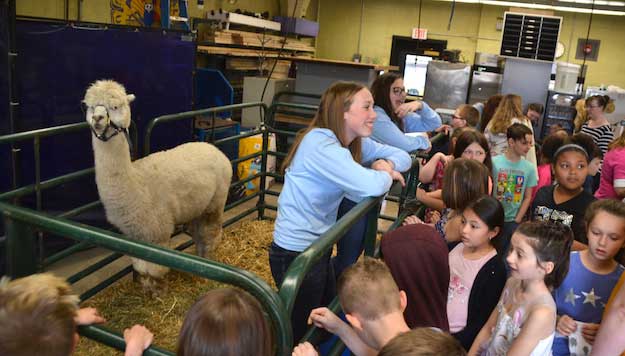 Emily Graham, left, and Bryne Dysard take questions from kids about the alpaca.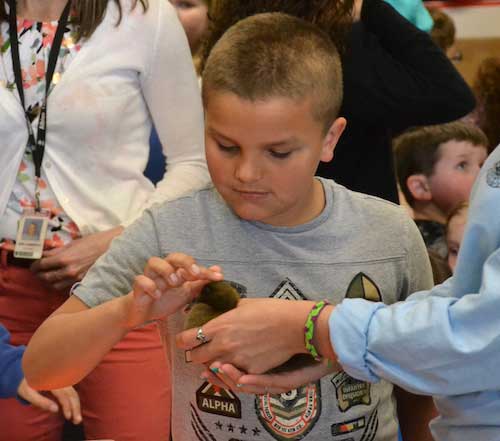 Levi Coughlin, a third grader, pets the baby duck.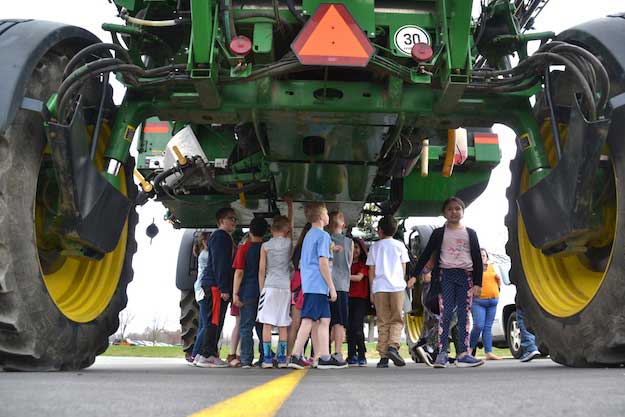 These elementary students walk underneath a large sprayer. Panek Farms and Kast Farms both brought tractors and large farm equipment for the display.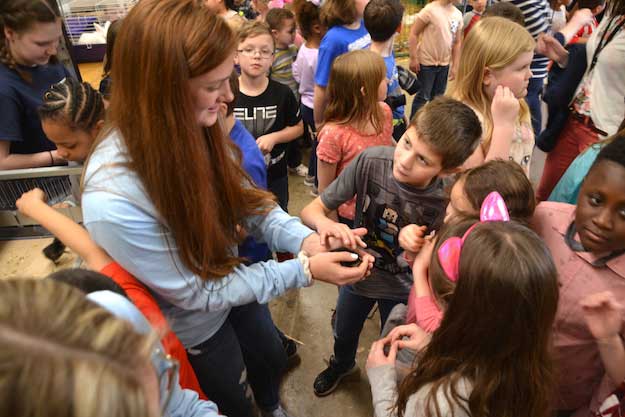 Leah Pritchard introduces students to one of the baby chicks.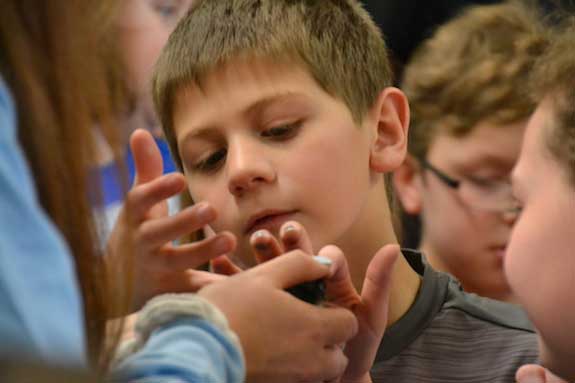 The kids enjoyed a close up view of the chicks and other animals.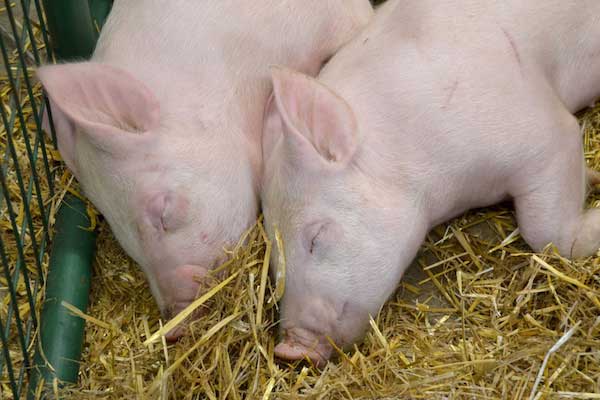 These two pigs, both 2 months old, are being raised by the Krenning family. The pigs were tuckered out by early afternoon. Olivia Krenning was in the pen with them, taking questions from students.
Medina's FFA also held its annual Animal Appreciation Day on Thursday, with the student body stopping by to meet a lot of creatures.