Mini barn destroyed by fire in Albion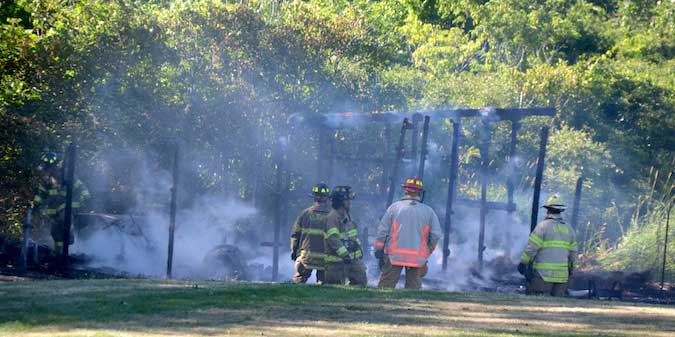 Photo by Tom Rivers
ALBION – Firefighters responded to a structure fire at 15447 Holley Rd., Albion, at about 4:30 this afternoon.
The mini barn was destroyed by the fire. The building, which was larger than a shed, is owned by John and Jodi Sugar. Their home was far enough away from the building and wasn't damaged by the blaze.
An Orleans County fire investigator is at the scene. Albion, Holley and Barre firefighters responded to the scene.