Mild weather to kick off week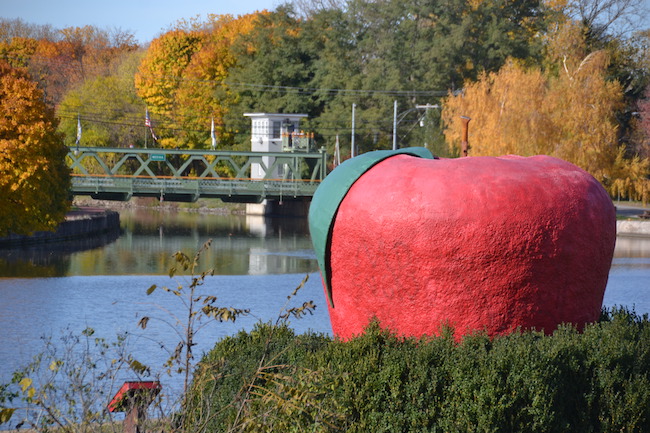 Photo by Tom Rivers: The "Big Apple" in Medina, a sculpture created by Richard Bannister, is pictured on Sunday with the Erie Canal and the lift bridge.
Today is forecast for a high of 64 followed by a high of 63 on Tuesday for the election, according to the National Weather Service in Buffalo.
On Wednesday there is a chance for showers and a high near 48. Thursday will be mostly sunny with a high near 55, followed by a high near 48 on Friday, which is Veterans Day.