Metro 10 presents $4K to Warrior House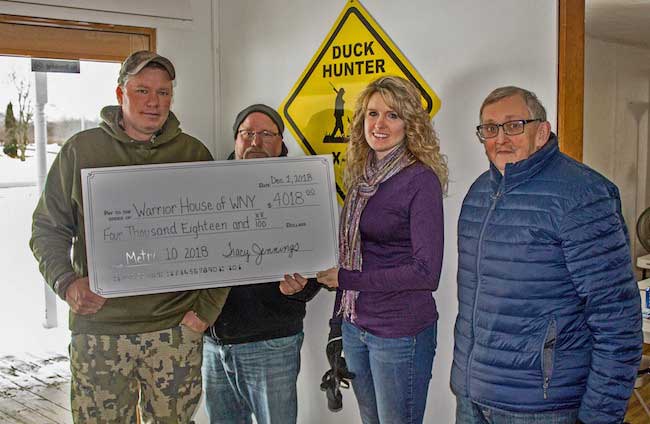 Provided photo
SHELBY – Some members of the Metro 10 race committee presented a check for $4,018 to the Warrior House, the largest donation from the Metro 10 since it started in 2015.
Pictured from left include Peter Zeliff, founder of the Warrior House; race director Thom Jennings and Warrior House volunteer; and race committee members Erin Smith and Wayne Litchfield.
Metro 10 hosted about 300 participants in Albion for the fourth annual race on Aug. 18, pitting runners from Rochester and Buffalo. This year's event also included a biking component for the first time.
The race has now donated over $7,000 to the Warrior House in the past three years.
The Warrior House is a hunting retreat in West Shelby for wounded veterans. Zeliff donates use of a farmhouse and property on Salt Works Road for veterans. The site hosted six veterans this past weekend for a deer hunt.