Memorial train ride provides fitting tribute for Marty Phelps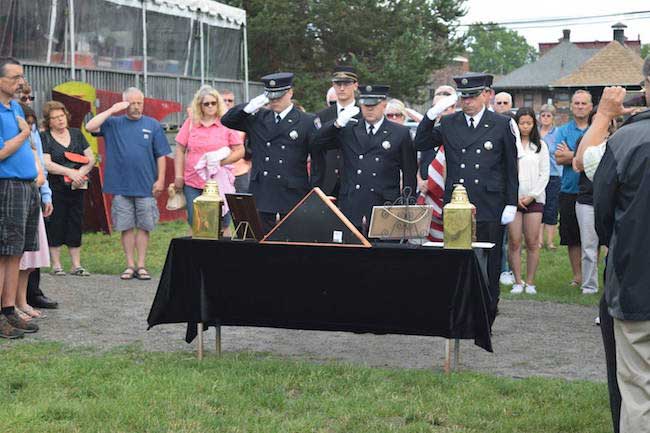 Photos courtesy of the WNY Railway Historical Society
MEDINA – Friends, family and railroad buffs gave Marty Phelps a final sendoff and salute on Sunday with a train ride from Lockport to Brockport, and then a ceremony at the Medina Railroad Museum, which Phelps opened in 1997.
Phelps served as the museum's director and a dynamic leader for two decades. He passed away at age 75 on April 25.
On Sunday his ashes were on the train ride, which included about 250 people.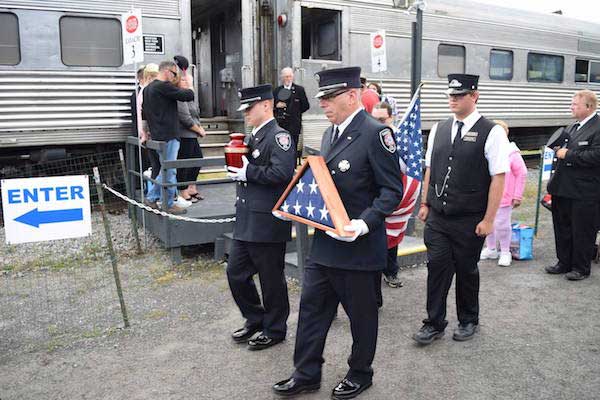 The Honor Guard carries Phelps' ashes and an American flag for the man who was a United States Army veteran with the 4th Armored Division. He also worked as a firefighter for the City of Batavia. In his "retirement," he developed the Medina Railroad Museum.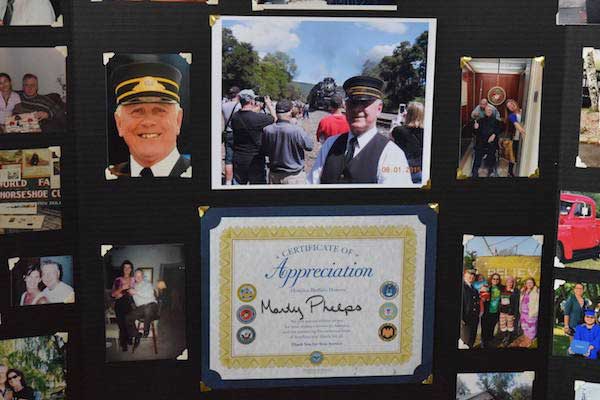 The museum created this display to help honor Phelps, who worked six years with long days, sanding and painting inside the building, often past midnight before the museum opened. He put his collection of railroad souvenirs and memorabilia, as well as a stash of firefighter helmets and gear, into the structure, which is longer than a football field. On April 17, 1997, he opened the doors of the museum.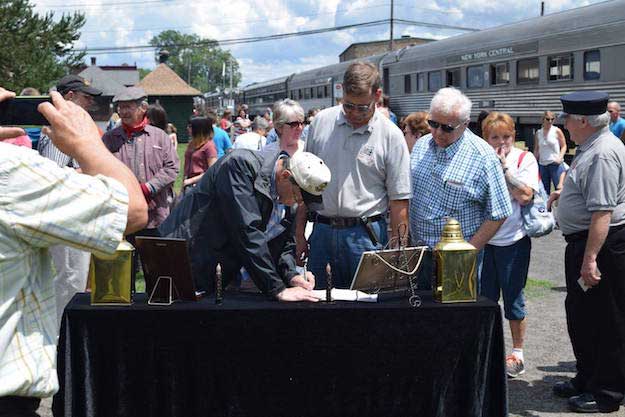 People are lined up to sign the guest book in honor of Marty Phelps.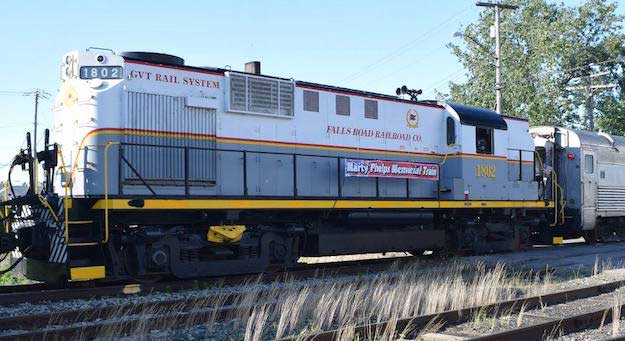 A banner – "Marty Phelps Memorial Train" – hangs on the train. Genesee Valley Transportation provided the engines and crew for free for Sunday's memorial train ride.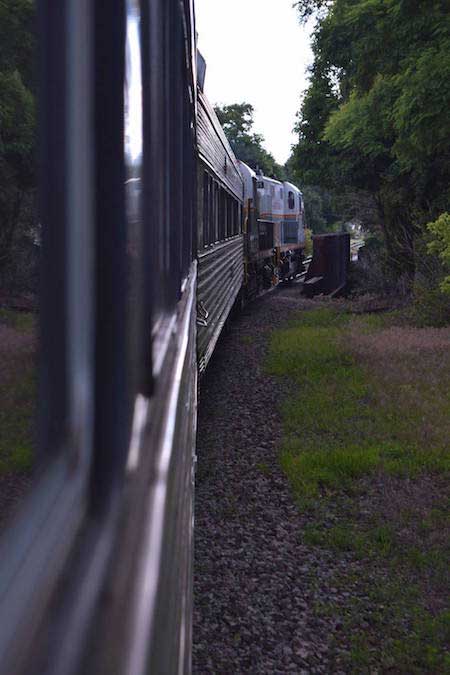 The train is shown on its trip from Lockport to Brockport, and back to Lockport on Sunday.