Medina's Wreaths Across America tribute grows to 315 veterans honored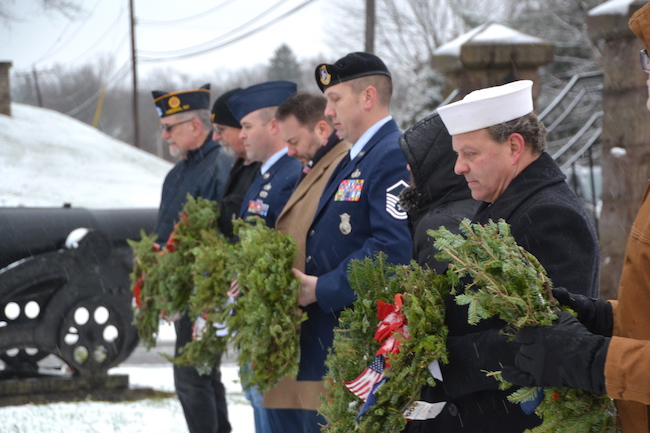 Photos by Tom Rivers
MEDINA — Tom Snyder, right, represents the Navy and holds wreath to be placed at a veteran's grave at Boxwood Cemetery in Medina today as part of the Wreaths Across America tribute. He is joined by other local veterans as well as State Sen. Rob Ortt and Eileen Banker, representing Assemblyman Steve Hawley.
Medina has participated in Wreaths Across America since 2013 when it started with seven wreaths at Boxwood. It has grown each year to 315 today, up from 261 a year ago. Community members cover the cost of the wreaths at $15 each.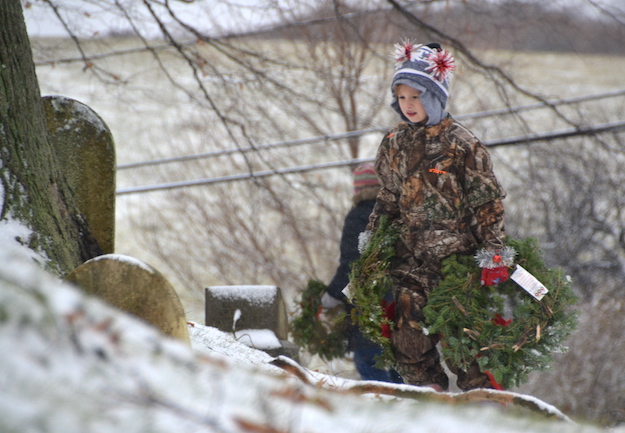 Chloe Luxon, 9, of Medina carries two wreaths up the hill at Boxwood to be placed on veterans' graves.
Many local Boy Scouts and Girl Scouts join other community members in volunteering to place wreaths at graves today.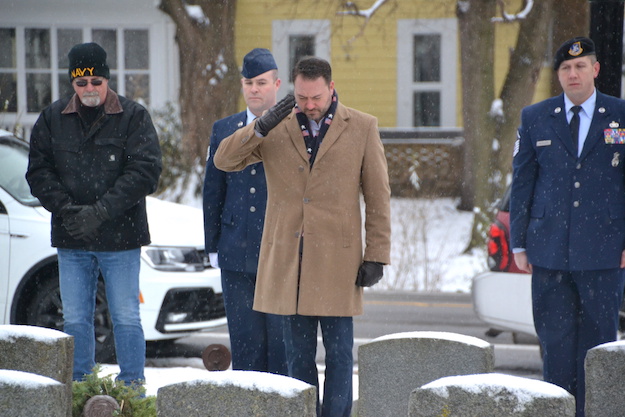 State Sen. Rob Ortt salutes after setting a wreath at a grave in the veterans' section at Boxwood in honor of soldiers missing in action or prisoners of war. Seven others laid wreaths during a ceremony, paying tribute to a veteran from each branch of the military including the Army, Marine Corps, Navy, Air Force,  Space Force, Coast Guard and Merchant Marines.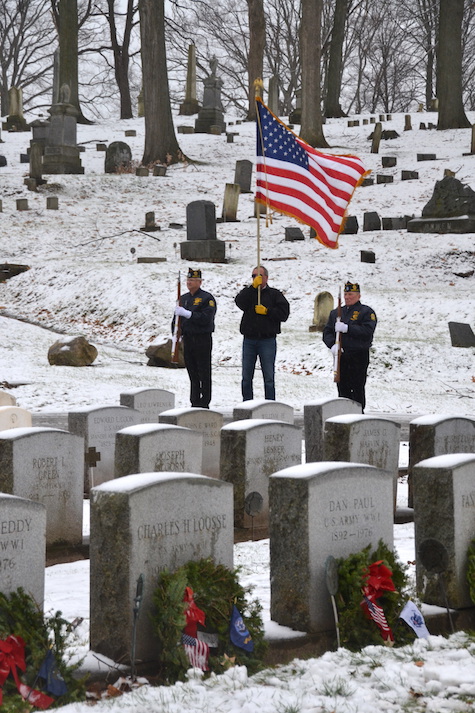 The American Legion and VFW joined in the ceremony honoring veterans. Pictured from left include Dave Morien, Dave Berry and Dave Wells.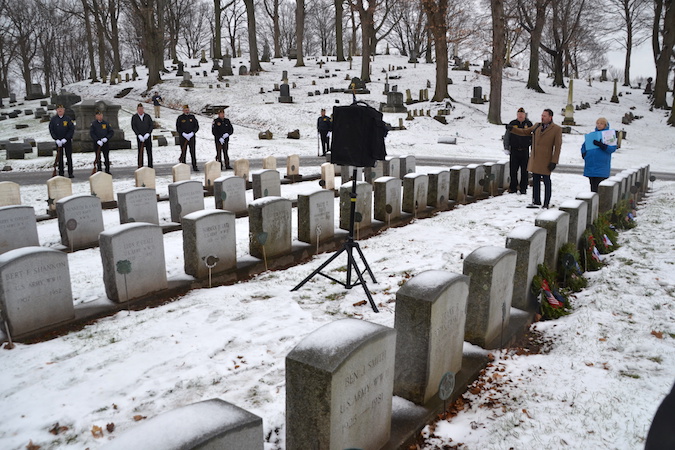 State Sen. Rob Ortt speaks at the ceremony. Next to him is Kathy Blackburn, coordinator of the effort in Medina, and local veteran Dave Kusmierczak, who offered the opening prayer. Ortt praised a group of 100 who attended the ceremony in freezing drizzle. He said the wreaths are a remember that "freedom isn't free."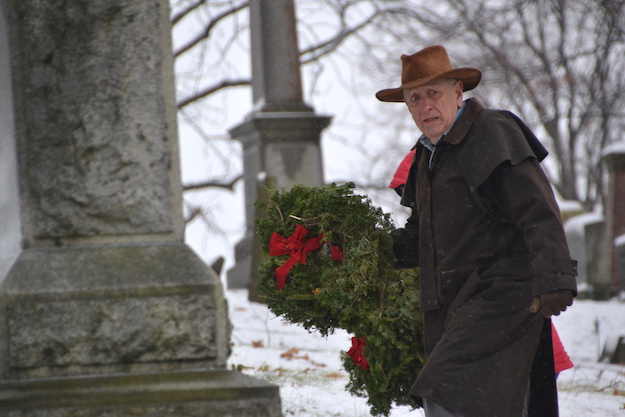 David Thom carries wreaths to veterans' graves at Boxwood. He joined many other volunteers in the duty.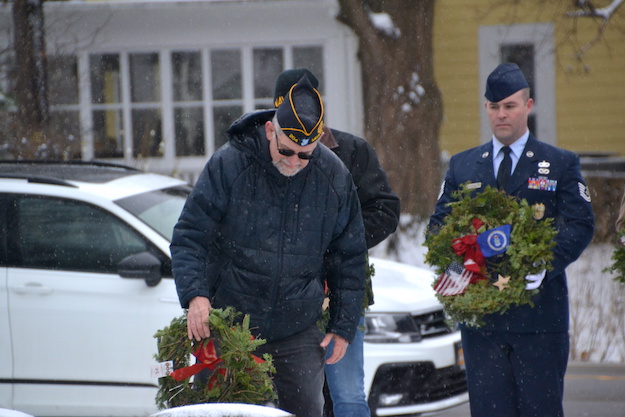 David Barhite lays a wreath in honor of those who served in the Marine Corps.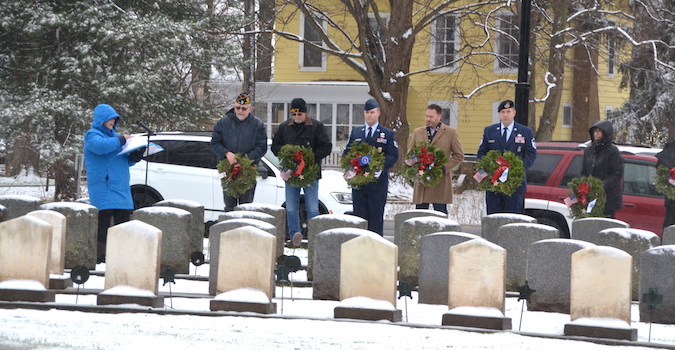 Kathy Blackburn, coordinator of the Wreaths program in Medina, braves the bitter weather in sharing about the Wreaths program which is part of 2,700 communities across the country.
Lyndonville also placed wreaths on veterans' graves today, with 438 wreaths placed at Lynhaven and other cemeteries in the Lyndonville community. Anna Stelianou funds the effort in appreciation for the community's kindness to her parents, Ary and Konstantina, during the lean years of the Great Depression. They emigrated to Lyndonville from Greece after WWI. Stelianou also donated the money for the wreaths in honor of her five brothers who served in WWII and the Korean War.