Medina's soon-to-be grads enjoy senior walk around school campus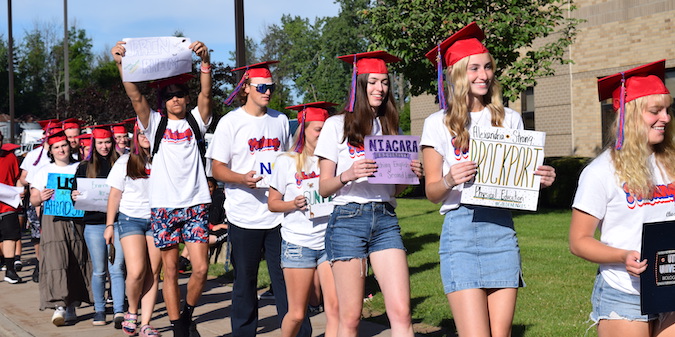 Photos courtesy of Medina Central School
MEDINA – The Class of 2022 strolled outside this morning in front of the Junior-Senior High School, Intermediate School and Primary School to the cheers of the students for the annual senior walk.
Students and staff enjoyed this time-honored tradition and getting a chance to wish the graduates well and best of luck in their future endeavors.
This year's class has 96 students potentially who will graduate on June 24.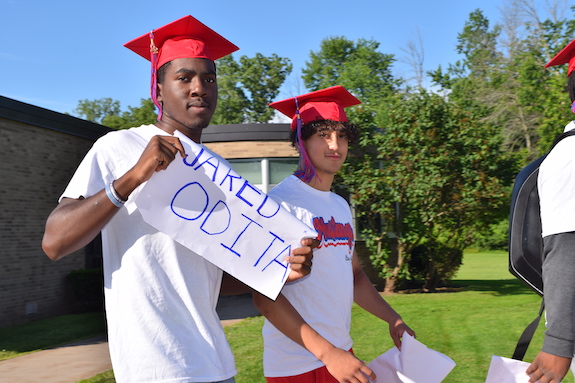 The seniors carried signs with their future plans.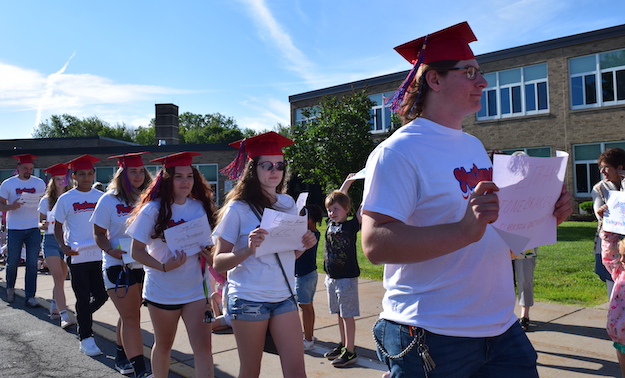 The entire student body from the elementary, middle and high schools formed a tunnel and applauded the class.
After the senior walk, the class was treated to a breakfast at the Shelby Volunteer Fire Hall.