Medina's Memorial Day parade honors vets, celebrates community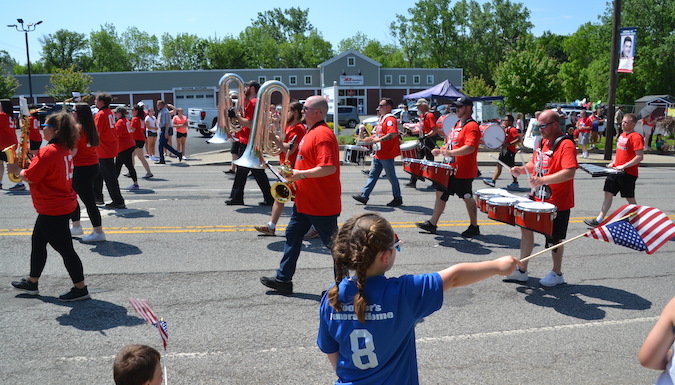 Photos by Tom Rivers
MEDINA – This girl waves an American flag while the Medina Alumni Marching Band performed and marched up East Center Street to State Street Park for the Memorial Day observance.
The Medina community lined the parade route today in the return of the Memorial Day parade after it was downsized in 2020 and 2021 due to Covid restrictions.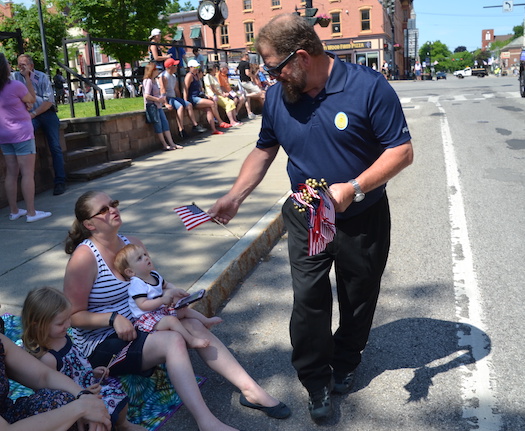 Scott Carlton, a member of the Sons of the American Legion, hands flags to Bridget McLaughlin and her children, 1-year-old Shawn on her lap and 3-year-old Maddie. The Sons handed out about 2,000 flags today.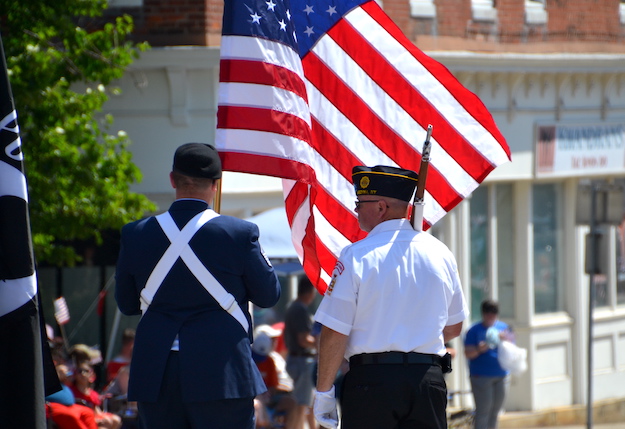 The Color Guard carried flags at the start of the parade procession.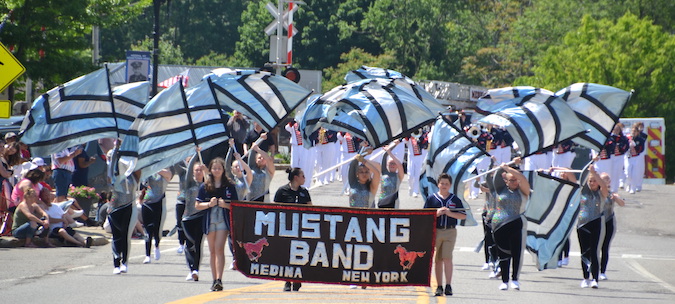 The Marching Band and the Color Guard makes their entrance on Main Street.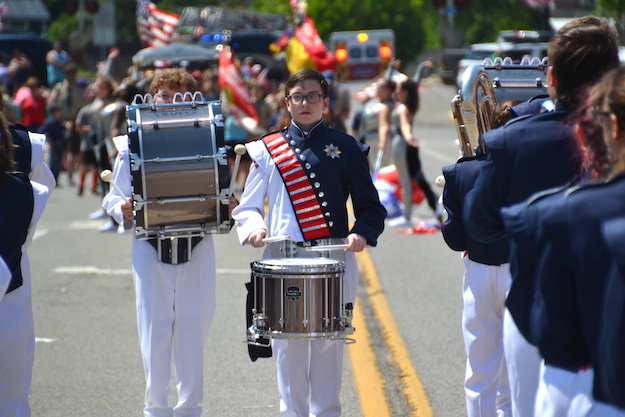 Nick Reese plays in the drumline for the Medina Marching Band.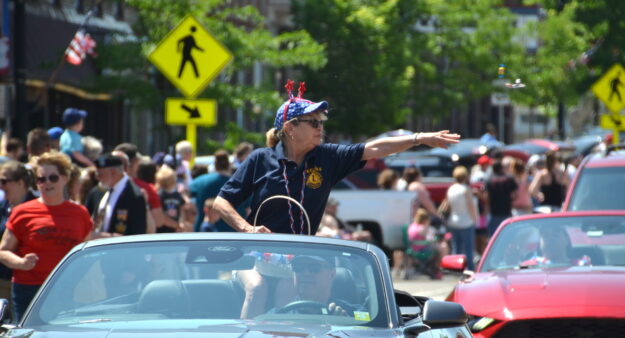 Terri Moriarty of the Medina Lions Club tosses candy to kids lined up on Main Street.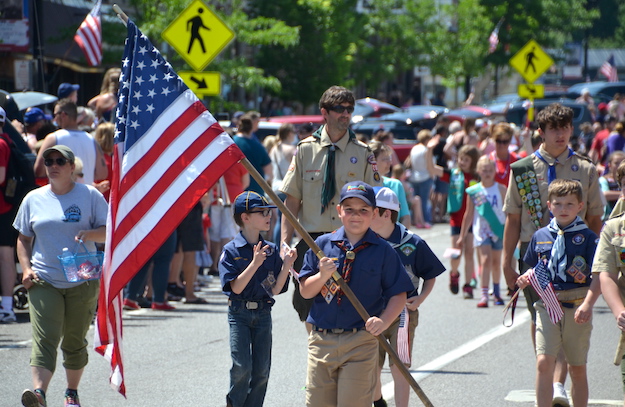 Medina Boy Scouts and Cub Scouts were happy to be part of the parade.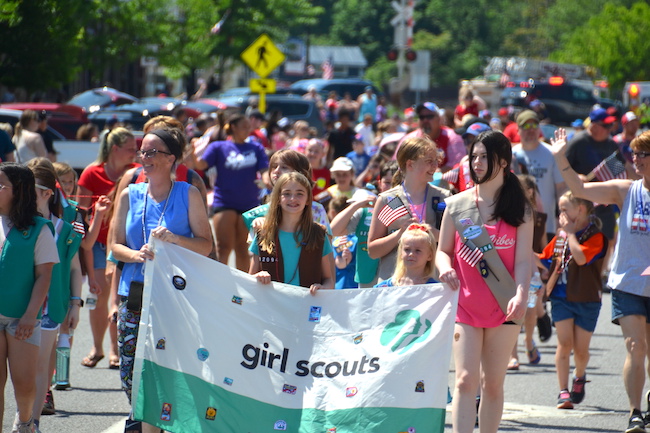 Local Girl Scouts carry their banner in the parade.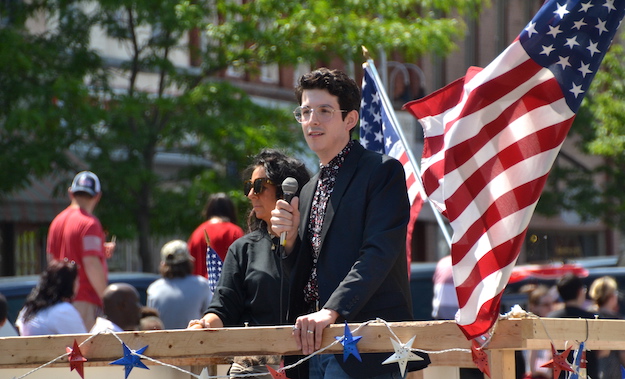 Joshua Vacanti of Lockport, a star of The Voice on NBC, sang during the parade and promoted a singing competition on July 23 as part of The Salt & Light Festival in Gasport.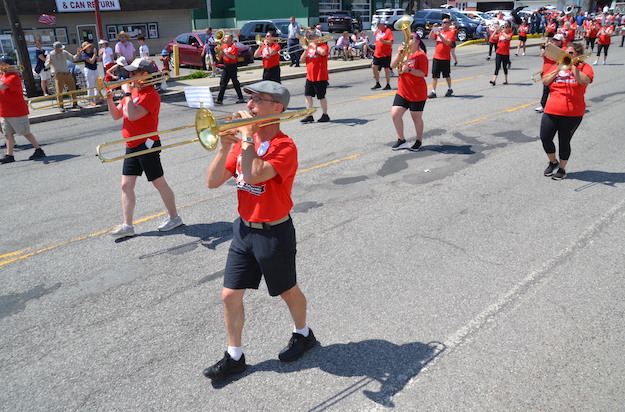 Brian Kozody and about 80 graduates performed in the Medina Alumni Marching. The group first performed five years on the 50th  anniversary of the band. They expect to be back again in five years on the 60th anniversary,.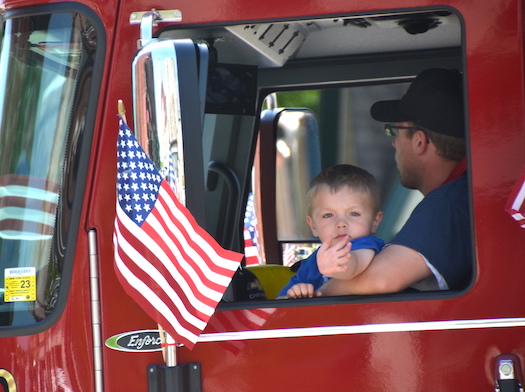 Scott Petry, a Shelby firefighter, drives a firetruck while his son Hank, 3, waves to the crowd.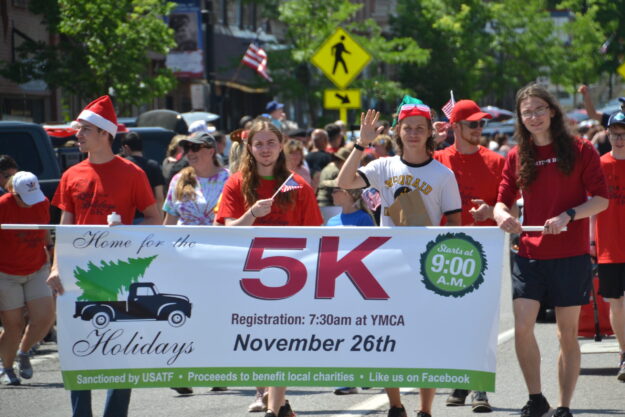 The Cayea brothers promoted the Home for the Holidays 5K race on Nov. 26. From left include Alden, Alwyn, Arian and Aeddon. Alden won the last race on Nov. 27, 2021.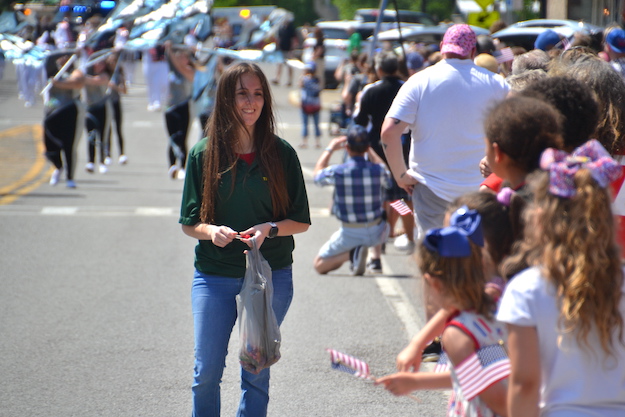 Village Trustee Jess Marciano hands out candy along the parade route.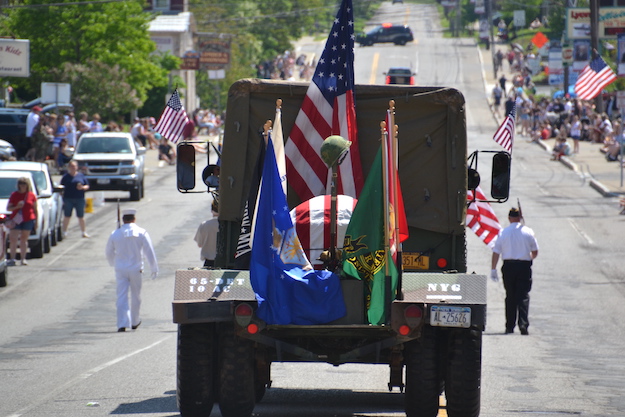 This Army truck carries a casket to send a powerful message about the sacrifices of soldiers.