Medina's Farm to Table dinner showcases local restaurants, vibrant downtown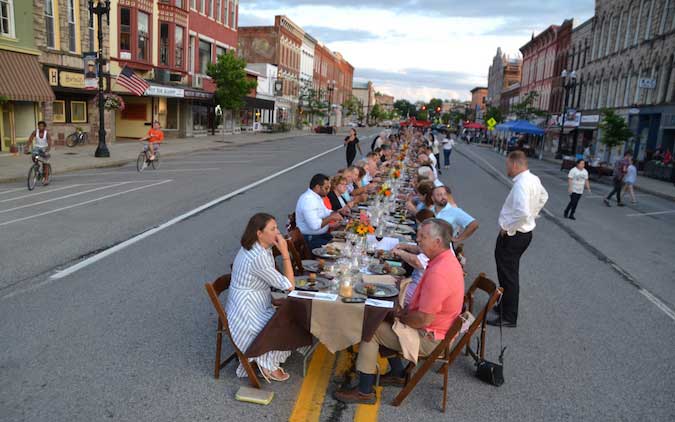 Photos by Tom Rivers
MEDINA – Downtown Medina hosted the fourth annual Farm to Table Dinner on Thursday evening with about 225 enjoying a six-course, gourmet meal prepared by local restaurants.
Organizers fretted earlier in the day when thunderstorms passed through, but made the decision to keep the dinner on a closed-off section of Main Street.
The event is hosted by the Orleans Renaissance Group, Inc., as part of the annual activities of the Canal Village Farmers' Market, a Medina enterprise also sponsored by ORG.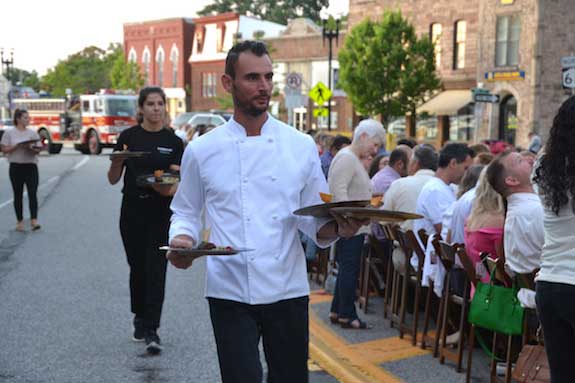 Michael Zambito, owner of Zambistro, helps serve beef and lamb kefta prepared by Sourced Market & Eatery. Chefs from several restaurants work together on the meal, Besides Zambistro and Sourced, chefs and staff from Bent's Opera House, Mile 303, Mariachi De Oro and the Shirt Factory worked on the dinner.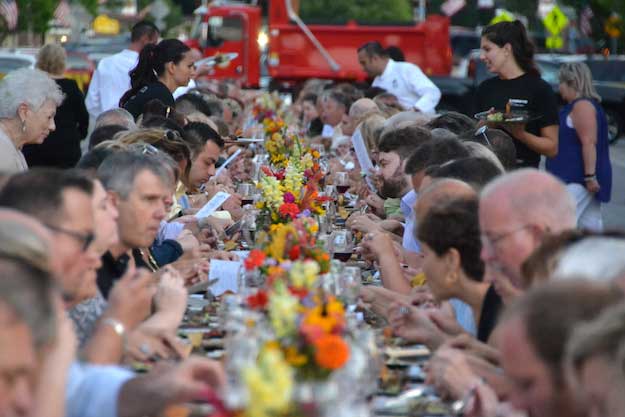 The dinner draws people from Western New York, and includes many business and community leaders from Medina who welcome the chance to connect at event.
Tickets for the dinner went on sale July 8 for $125 each and sold out within 15 minutes.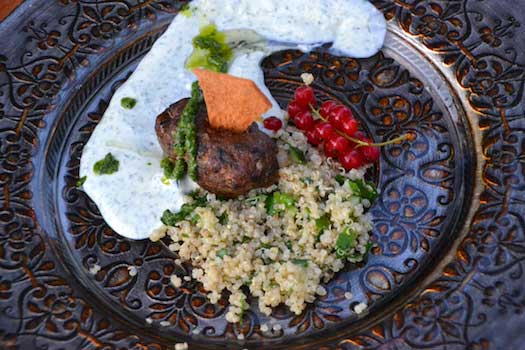 Sourced Market & Eatery prepared "Mesopotamia on Main Street" which featured beef and lamb kefta, garden smoked tabouli, red currant and sumac vinaigrette.
Medina held its first Farm to Table dinner event on Aug. 4, 2016. There were 137 people at that dinner, a fine dining experience featuring locally grown food and wine.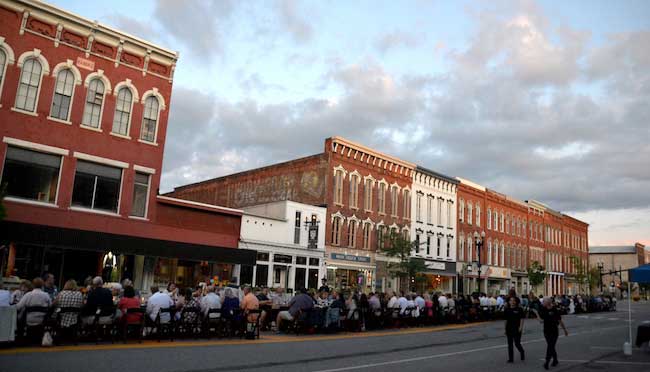 The event delivers an exquisite, six-course, gourmet meal in Medina's historic downtown.
The dinner also provides an opportunity to experience how local chefs capitalize on Orleans County's number one industry: agriculture.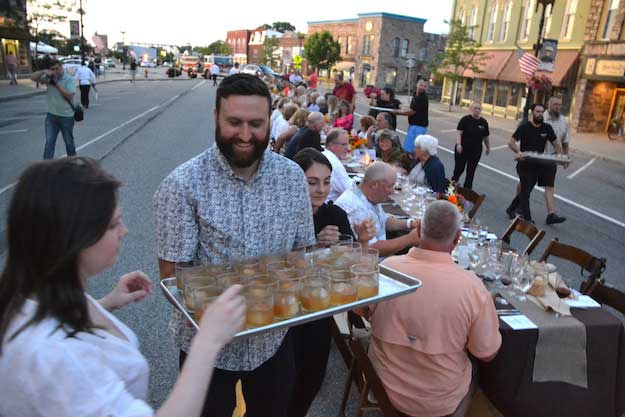 Jonathan Oakes of Leonard Oakes Estate Winery in Medina serves a drink with smoked peaches created by 810 Meadworks and the Shirt Factory.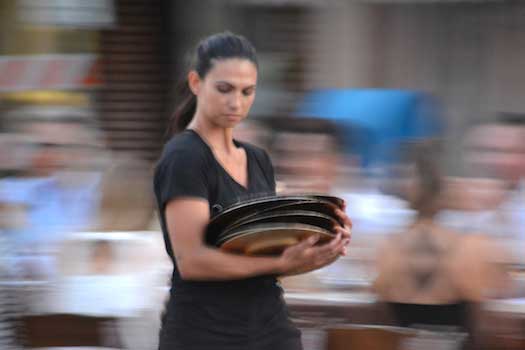 Ashley Adams, a waitress with Zambistro, is a blur trying to keep pace with serving the dishes and returning plates when people were finished.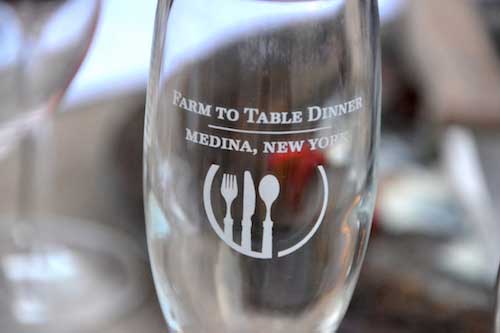 The dinner includes a souvenir glass.
ORG's next big event is an Oct. 5 concert at St. Mary's Catholic Church in Medina featuring tenor Ronan Tynan.