Medina's Class of 1978 has reunion, drawing 60 from many states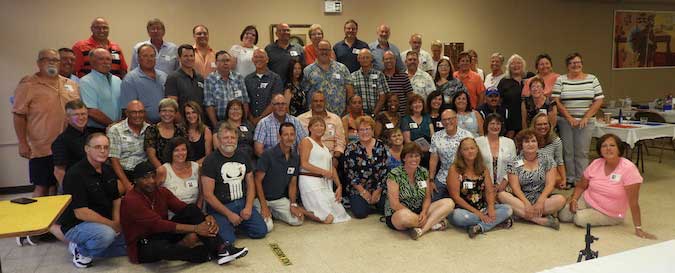 Provided photo
MEDINA – Medina's Class of 1978 gathered for its 40-year reunion. There were 60 members of the class for a reunion celebration on Saturday at the Knights of Columbus.
The classmates came from Washington, California, Nevada, Colorado, Florida, Tennesee, South Carolina, Virginia and New York.
"We had a fun-packed weekend with a Friday Night Mixer at the Sacred Heart, Saturday events of wine tasting at Leonard Oakes Winery and a walking tour of Medina given by our own Chris Busch, and capping of our weekend with dinner and dancing at the KOC," said Connie Eick Holt, vice president of the class.