Medina woman, less than year after massive heart attack, completes 5K in Albion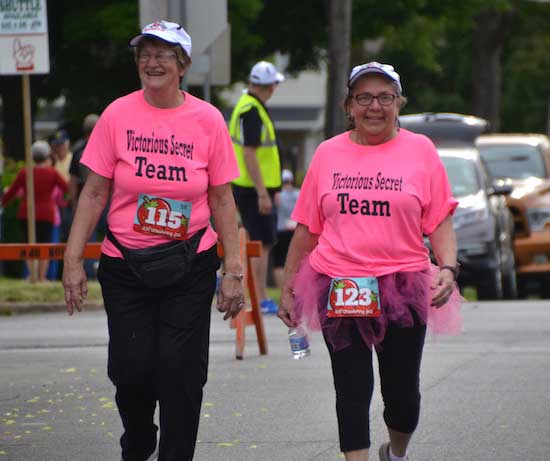 Photos by Tom Rivers
ALBION – Robin Wehling, right, and her friend Jan Toale are close to the finish in the 5-kilometer race Saturday morning in Albion during the Starwberry Festival.
Wehling, 62, of Medina wanted to complete the 3.1-mile course as a celebration of surviving a massive heart attack last Aug. 30 and completing six months of cardiac rehab at United Memorial Medical Center in Batavia.
"This was to celebrate everything is good" Wehling said after completing the course, her first time ever attempting a 5K. "God is good."
She was joined by nine friends from the Medina United Methodist Church.
"I couldn't have done it without them," she said.
While she was recovering from the heart attack, her friends brought her and her husband home-cooked meals and were a strong emotional support.
There were 219 people who finished the 5K or 8K courses on Saturday.
Dana Goetze, 26, of Lyndonville won the women's 5K in a time of 22:40. Alden Cayea, 17, of Medina was the first male to finish the 5K with a time of 17:46.
The 8K winners were Christopher Smykal, 38, of Orchard Park with a time of 31:33 and Krista Healy-London, 38, of with a time of 37:55.
To see all the results from the race, click here.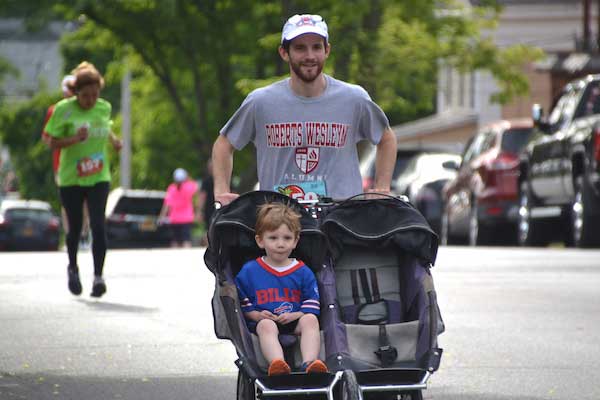 Calvin Smith, 26, of Belfast pushes his son Silas in a stroller. Smith is an Albion native and ran the race with several other family members.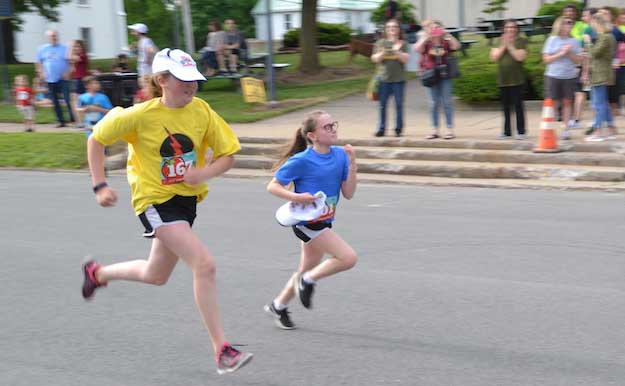 Albion sixth-graders Meganne Moore, left, and Gina Sidari, both 11, sprint to the finish. Meganne nipped Gina by a second.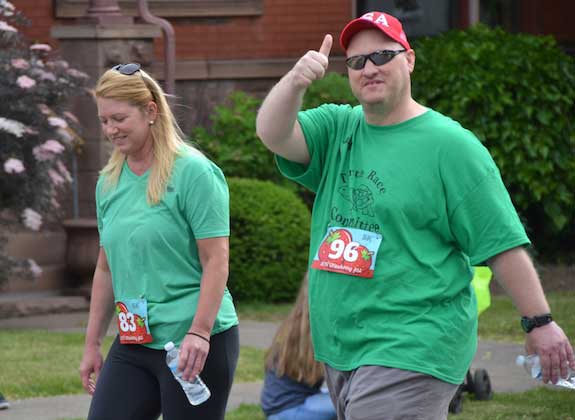 Jill Pegelow and Jarred Saj complete the last stretch of the 5K course. Saj also was the top salesman for turtle race tickets, selling 100 for the fundraiser that supports the Strawberry Festival.