Medina Winterguard performance pulls on the heartstrings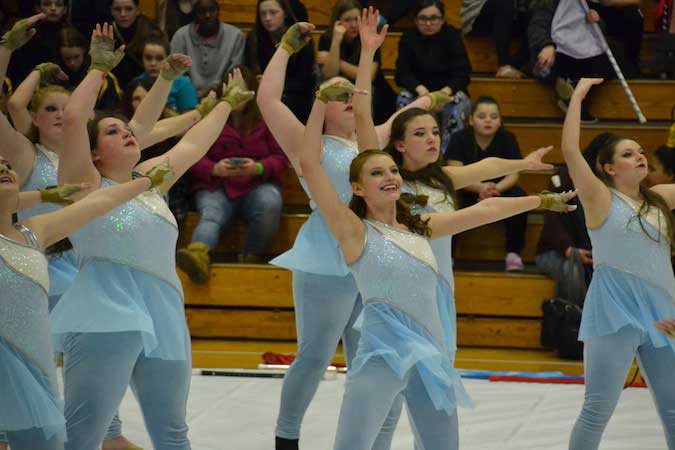 Photos by Tom Rivers
MEDINA – Medina's varsity winterguard is ready for their performance on Saturday during their home show. Medina High School hosted a winterguard competition with 14 guards competing over 2 ½ hours.
The varsity guard consists of 13 students in grades 7-12. This year their show is "I Can Only Imagine." Many people experience the loss of a loved one and this show takes you on a journey that can bring back fond memories of that special person.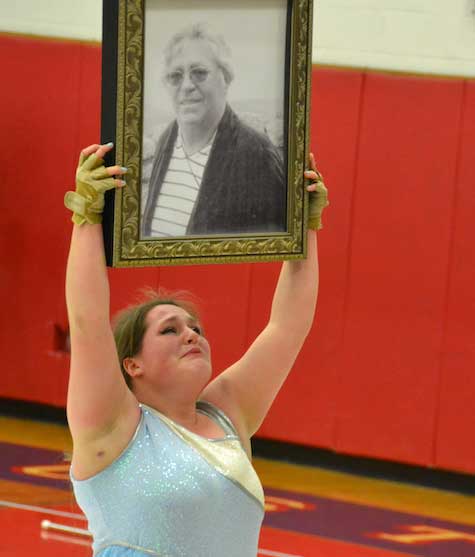 Paige Martin holds the photo of a loved one, her late grandmother Shelia Frasier,  at the end of the winterguard performance.
Medina's varsity guard gave one of the most emotional performances during the competition, and many people in the crowd were clearly moved by the Medina winterguard.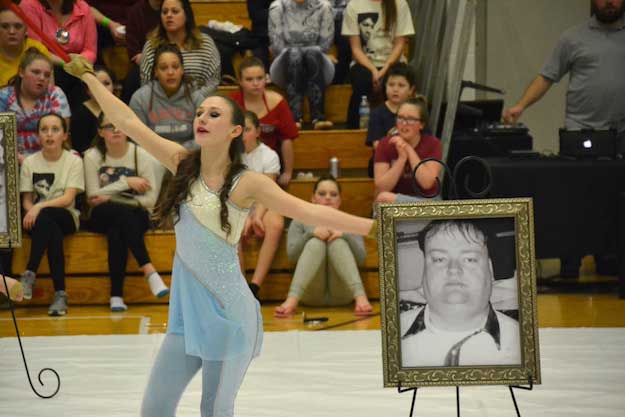 Aries McMurray and the guard members danced to "I Can Only Imagine" by Mercy Me. The group performed with a message of one day reuniting with loved ones.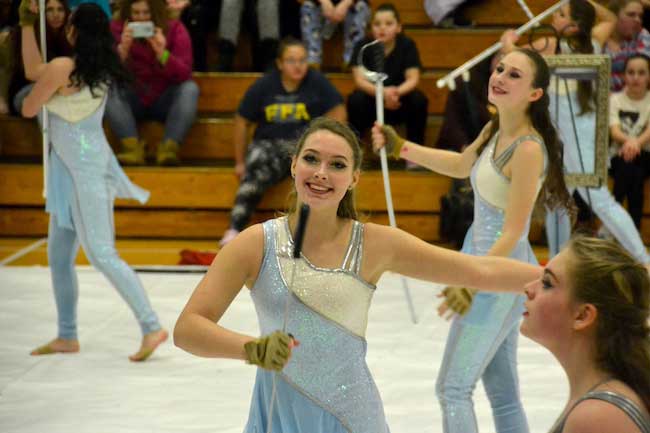 McKenna Callard exuded joy on the floor for the Medina Mustangs.
The season concludes with the state championship on March 30 at Gates Chili.
Orleans Hub will post more photos and results from the competition later today.