Medina Winter Guard units take first at Batavia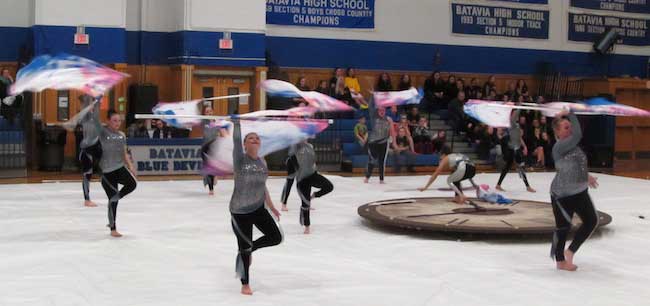 Provided photos, Medina Marching Band
BATAVIA – All three of Medina's Winter Guards performed in competition in Batavia on Saturday.
The Varsity guard, pictured above, won first place with a score of 69.43.

In the Cadet class Medina took 1st place out of 3 units, but again no numerical scores were handed out.
In the Novice class Medina was one of four units that performed with no scores or placements handed out. For the Medina's Novice's first time out, the girls were enthusiastic.
All thee Medina guards will perform on Feb. 17 at Victor.