Medina winter guard units off to a good start this season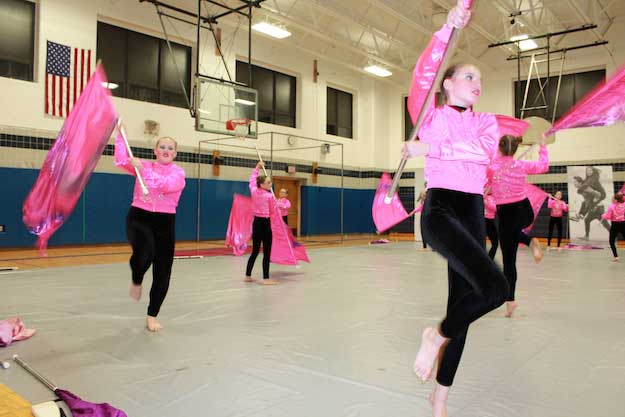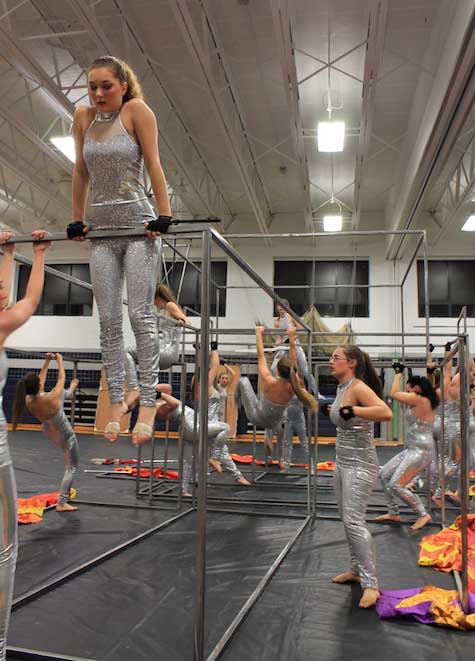 Provided photos, Medina Marching Band
MEDINA – The Medina Mustang Band is hosting two winter guard units this season. Both started practicing in November and students had to audition for both.
The Varsity Guard consists of 20 students in grades 8 through 12. This year their show "Frame(d)" features choreography surrounding different parts of a frame that evolve into one large geometric shapes.
They first performed in competition on Jan. 28 at Orchard Park. In the Scholastic A class Medina took first place with a score of 60.93. They performed for the second time on Feb. 11 at Victor and came in first place with a score of 64.39.
The Cadet Guard consists of 24 students in grades 2 thru 9.  Their show is "There's No Place I'd Rather Be" and portrays the idea of when you find the right person in life, there's no place you'd rather be. The music is a woven composition of the original from the group "Clean Bandit" and the A'Cappella version by the "Pentatonixs".
They performed for the first time on Jan. 28 at Orchard Park in the Cadet class and took second place with a score of 44.7. They also competed at Victor on Feb. 11 and came in second with a score of 49.2.
The next competition for both guards is Saturday, Feb. 25, at Gates. The WG Home show in Medina is Saturday, March 11, and gives the community an opportunity to see these students perform without having to travel far.