Medina winter guard opens season with 5th place at Orchard Park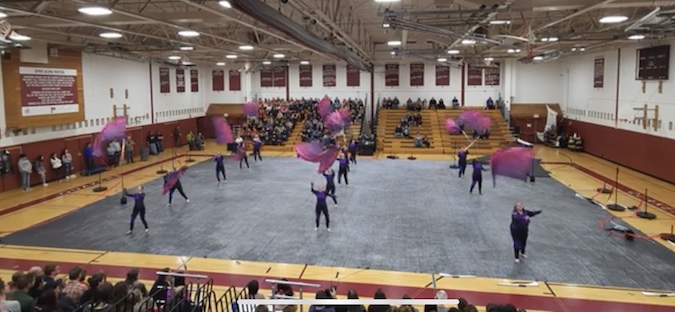 Photo and information courtesy of Medina Mustang Band
MEDINA – Medina is hosting two winter guard groups this season. The varsity guard consists of 14 students, including seven seniors. These varsity members are in grades 9-12. The JV or cadet guard consists of 15 students in grades 5 to 9.
The winter guard season started in November with auditions.
On Saturday, the varsity guard competed for the first time this season at Orchard Park where 17 guards in total performed. Medina is in the Scholastic A class and came in 5th place with a score of 55.56.
Victor earned 1st place with a score of 63.95. Winners in the other classes were Victor JV in Cadets with 45.70; Ventures in Regional A with 58.22; Gates Chili in the A1 class with 54.96;  Gates-Chili Independent in the Independent A class with 65.19; Luminosa in the Senior class with 68.16.
Medina's next performances are this Saturday, Feb. 4, at Victor and Feb. 18 at Batavia;  March 4 at Lancaster;  March 11 in Medina for a home show; March 25 at Jamestown and April 1 for the Championships at Gates.