Medina Winter Guard competes in Batavia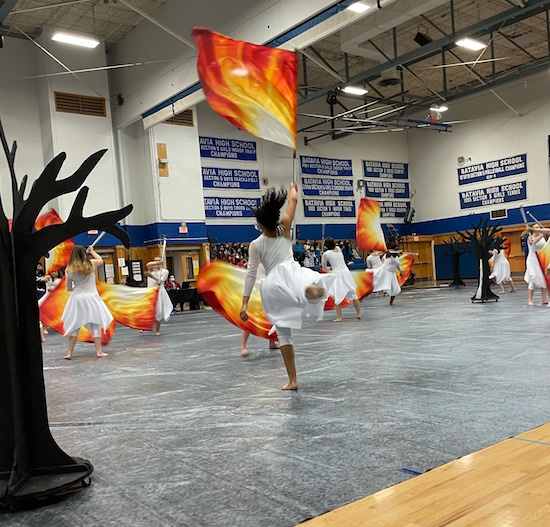 Photo and information courtesy of Medina Mustang Boosters
BATAVIA – Medina's varsity Winter Guard competed for the third time on Saturday when Batavia Central School hosted 17 guards in 7 classifications.
In the Scholastic A class, Medina came in 4th with a score of 66.96, bested by Victor in 1st with 72.98, Jamestown in 2nd with 68.66 and Orchard Park in 3rd with 68.09. The differential between these scores is decreasing each week as Medina competes in a class with larger schools.
Winners in the other classes were Hinsdale Starliners in Novice with 43.63; Victor JV in Cadet with 55.17; Greece in Regional A with 60.90; Lancaster in A1 with 66.99; Gates Chili in Independent A with 76.54 and Luminosa in Senior Class with 73.61.
Medina's next performances are Lancaster on March 5th and Medina's home show on March 12th. This year the WG Championships will be held in Medina on April 2nd.