Medina will dedicate historical marker on Saturday for Boxwood Cemetery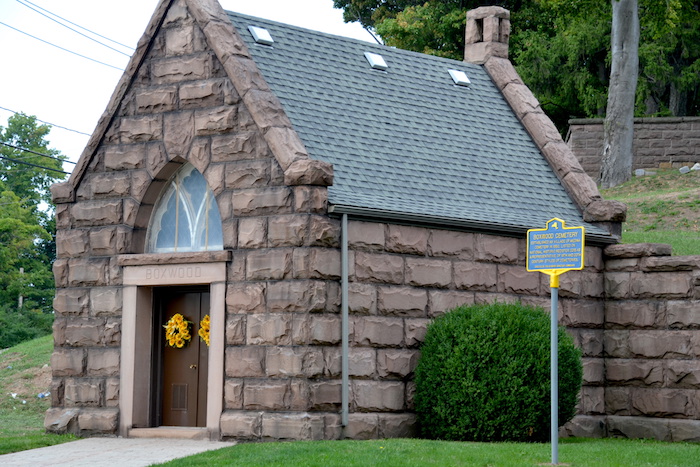 MEDINA – The Village of Medina and the Boxwood Cemetery Commission will dedicate a new historical marker on Saturday at noon. The marker notes the cemetery was listed on the National Register of Historic Places in 2015.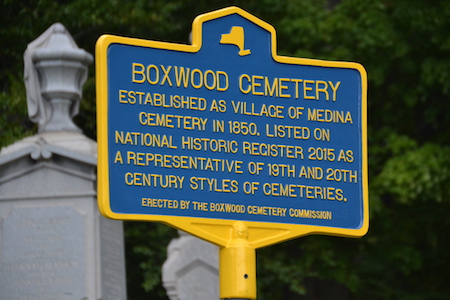 The marker is by the entrance of the cemetery, next to the chapel built in 1903 from Medina sandstone in a Gothic Revival style.
After the marker is dedicated at noon, Village Historian Todd Bensley will lead a tour of the cemetery which opened in 1850. He will discuss funerary art and some of the residents buried in the cemetery on North Gravel Road.
The tour is part of the Orleans County Heritage Festival, which highlights many of the cemeteries in the county, as well as "historic gems," transportation and agriculture.
For more on the festival, which runs from Sept. 9-11, click here.