Medina welcomes replica of historic schooner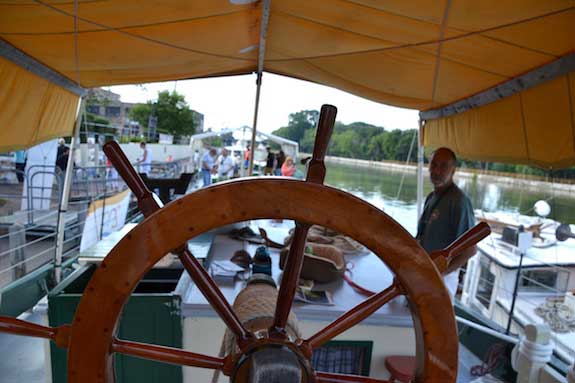 Photos by Tom Rivers
MEDINA – The Lois McClure docked in Medina on Wednesday and Thursday and was open for tours. Art Cohn, in back, is a historian on the vessel, which was constructed by the Lake Champlain Maritime Museum in Vermont and launched in 2004. Cohn said building a replica of a boat from 1862, and letting the public tour the boat, is a great way to help people understand life for canalers.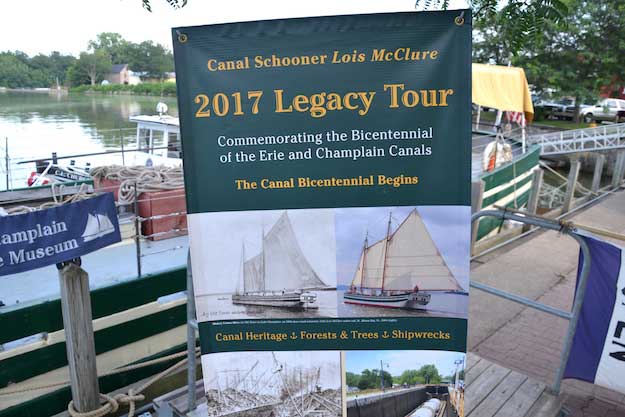 The Lois McClure is making stops along the canal this summer in a partnership with the State Canal Corp., which is celebrating the 200th anniversary of the start of the canal's construction. It took eight years to build the 363-mile-long canal, which opened in 1825.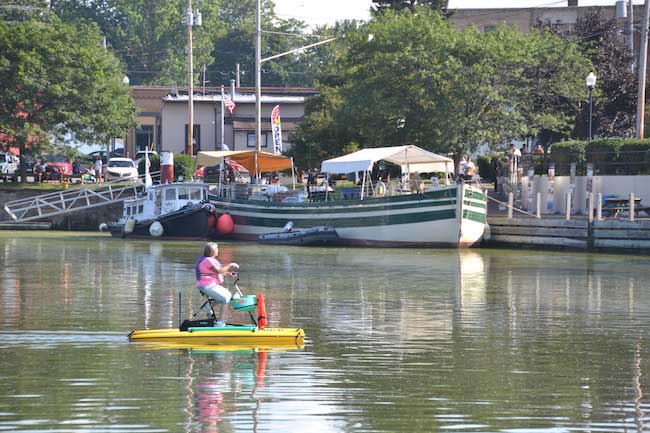 A woman uses a Hydro-Bike in the Canal Basin on Thursday near the Lois McClure. The 88-foot-long boat was built like a replica of one from 1862. It doesn't have an engine and is pulled by a tugboat.
The Lois McClure last visited Orleans County in 2013.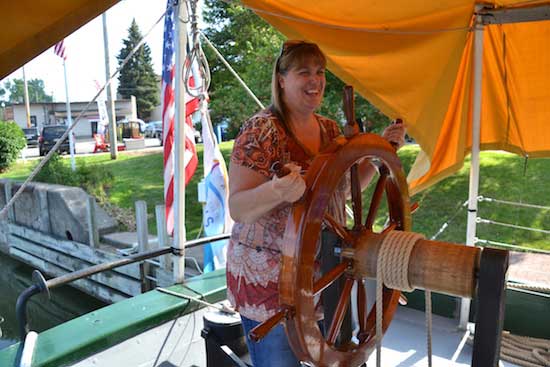 Michelle Tompkins of Medina toured the boat and posed for a photo with the steering wheel.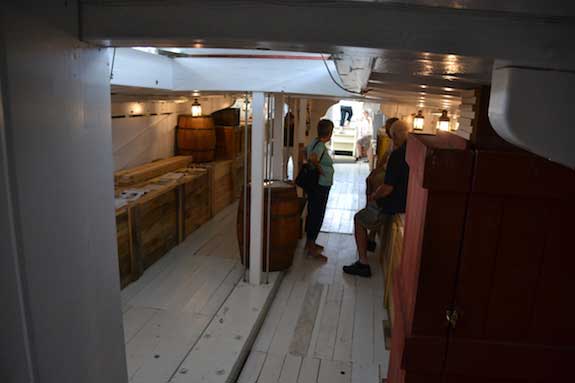 The boat is set up below deck to resemble the close confines of a shipping boat from the 1860s.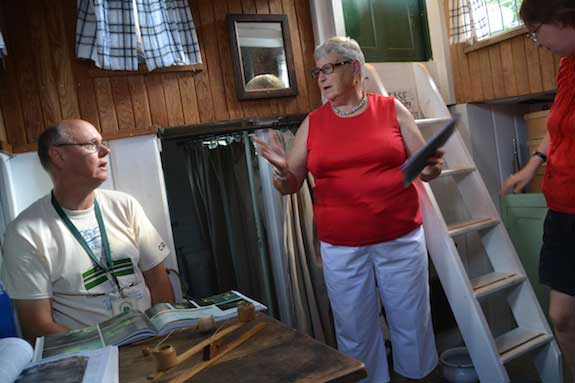 Kay VanNostrand of Medina, right, talk with Paul Smith, a  member of the crew, about life on the boat. Smith said a family would typically live on the boat with little room to spare. The top of the boat was typically loaded with barrels of cargo. He praised the industriousness of the canalers for running the boats, often for nine months a year or longer.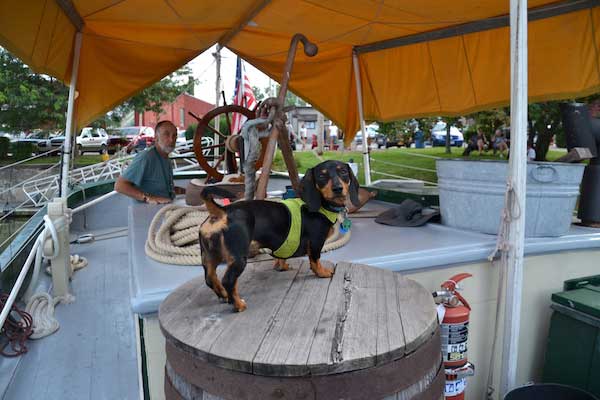 This Dachshund is named Josie Wales after a Clint Eastwood character. The dog has joined the crew on the Lois McClure this year. Josie was popular with visitors on the boat on Thursday. She is training to visit patients in hospitals and hospices.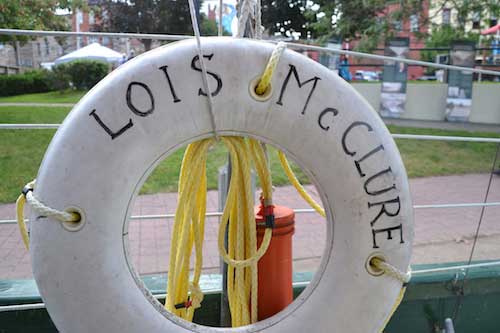 The Lois McClure will be in Lockport on Saturday and Sunday. It's season on the canal continues until Oct. 9. Click here for more information.
There was a full slate of activities are planned to celebrate the 200th anniversary of the building of the Erie Canal (1817) and the 185th Birthday of the Village of Medina on Thursday.
In addition to the boat being open for tours, Acoustically Sound and Emerald Isle both performed concerts in the Canal Basin.
Tom Grasso of Rochester gave a canal talk at 5 p.m. at the Lee-Whedon Memorial Library on West Avenue.  Grasso is an expert on the Erie Canal and will talk about the construction of the historic waterway.
Medina also celebrated its 185th anniversary with a birthday cake served in the Canal Basin.
Festivities concluded with a performance by the Kendall Lawn Chair Ladies.