Medina Village Board goes to downtown merchants for feedback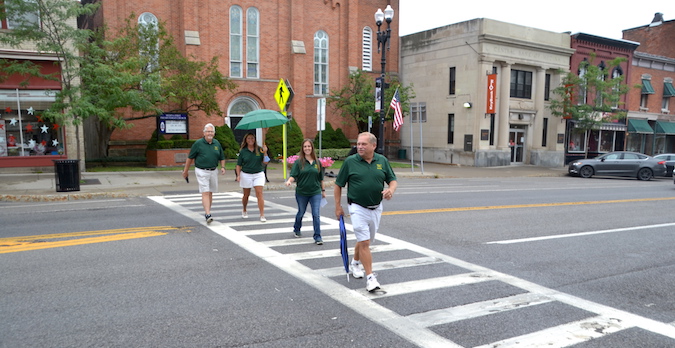 Photos by Tom Rivers
MEDINA – Four of the Medina Village Board members are out visiting downtown merchants today to hear how from them how they think the village could better assist the business owners.
This photo shows Mayor Mike Sidari in front crossing Main Street, followed by trustees Jessica Marciano, Marguerite Sherman and Owen Toale.
The merchants on the south end of Main Street were very positive so far, the board members said. They were expecting to hear concerns about parking, but Sidari and the trustees said the merchants on this end of Main Street seem happy with the municipal and private lots for parking.
The board is looking at an overall parking plan for the downtown. Sidari and the board members also said they are optimistic Medina will be awarded a $10 million grant through the state's Downtown Revitalization Initiative, which would provide funding for several projects, including with Medina's waterfront.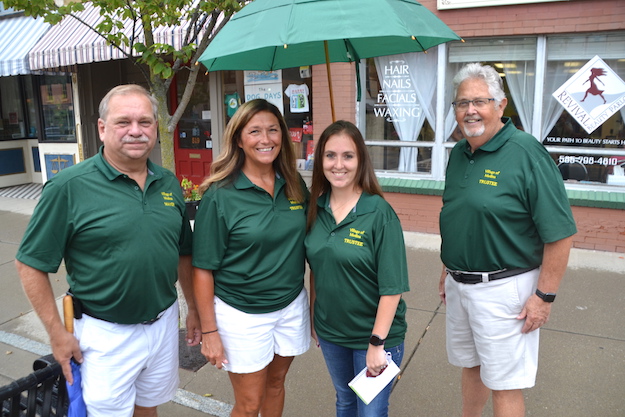 The board members will be out again next Wednesday to meet with more business owners in the downtown. Pictured from left include Mayor Mike Sidari and trustees Marguerite Sherman, Jessica Marciano and Owen Toale. They are wearing new shirts that they paid for themselves.