Medina turns out in big way for Memorial Day parade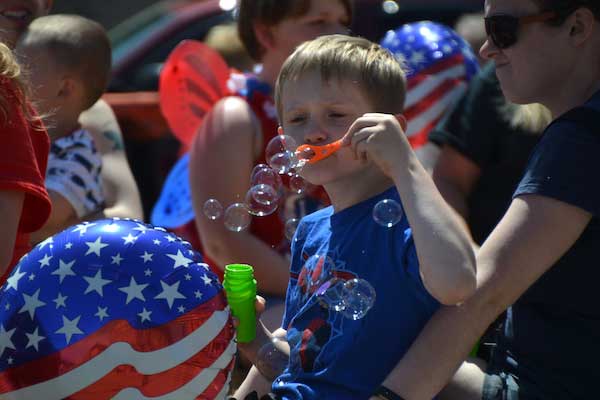 Photos by Tom Rivers
MEDINA – There was a big crowd at today's Memorial Day parade in Medina, which included many participants from the community, including Logan Quackenbush, 8, blowing bubbles on a float by the P.Raising Kids childcare site at the Medina United Methodist Church.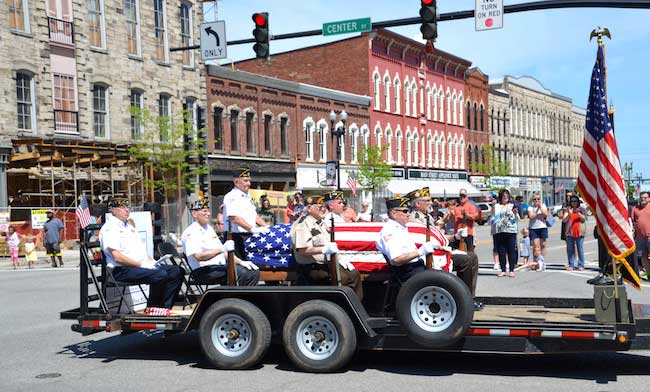 For the second year, the Honor Guard escorted a casket draped with an American flag to send a powerful message about the meaning of Memorial Day.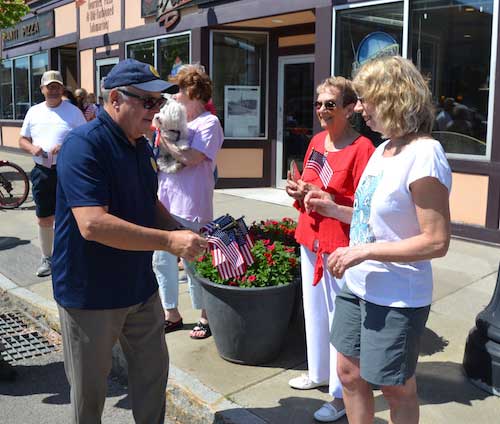 Wayne Hale, a member of the Sons of the American Legion, handed out American flags, including one to Gail Miller. The American Legion distributed 1,500 flags before the parade.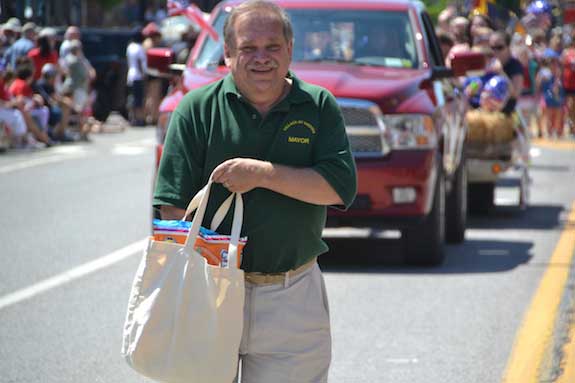 Medina Mayor Mike Sidari tossed candy to kids along Main Street and East Center Street.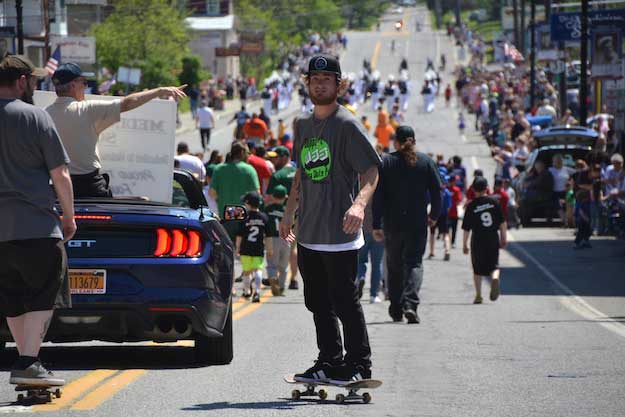 Jeremy Brandenburg and other members of the Medina Skate Society promoted a June 21 Skate Jam at Butts Park.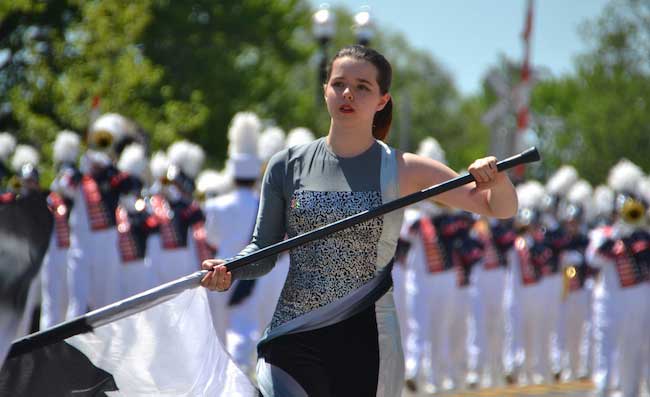 Brooklyn Garrow is a member of the Color Guard in the Medina Marching Band.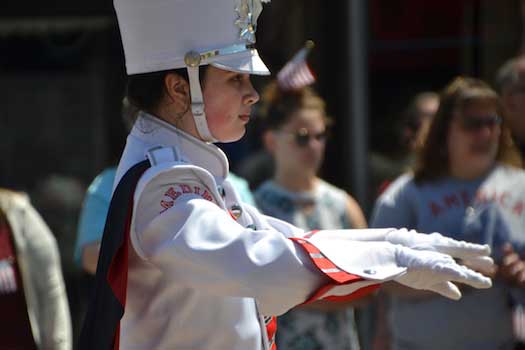 Maisie Griffin, the drum major, leads the band down Main Street.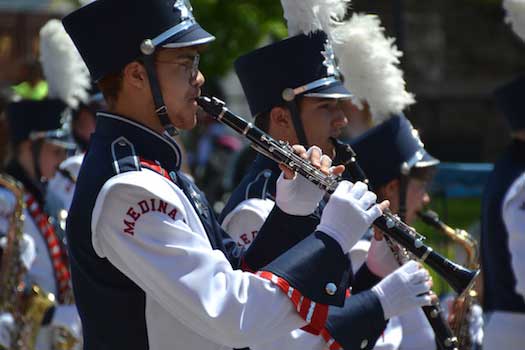 Trenton Crews and the band were a patriotic presence in the parade.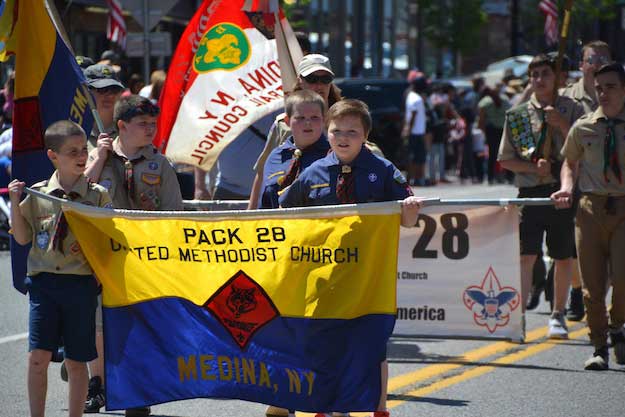 These Boy Scouts from Medina carry their banner in the parade.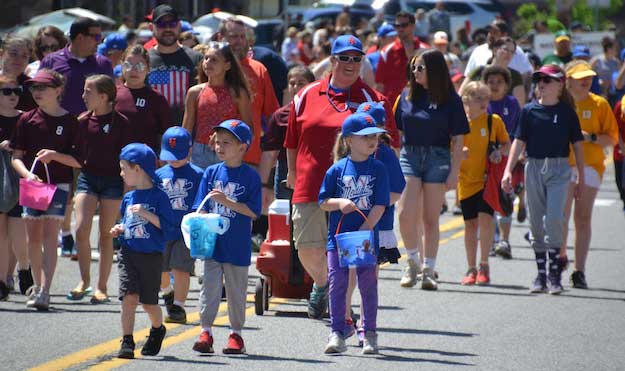 These youth baseball players shared candy with the crowd.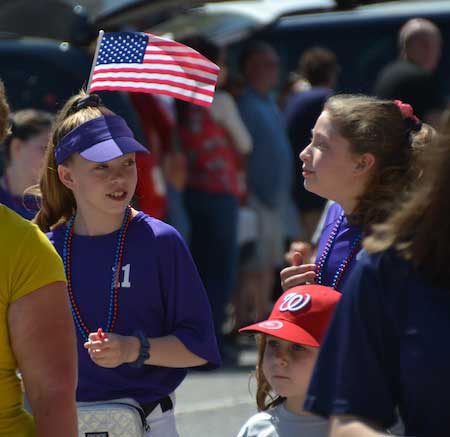 Aurora Owczarczak (left) plays for the Sharks in Medina's youth softball league.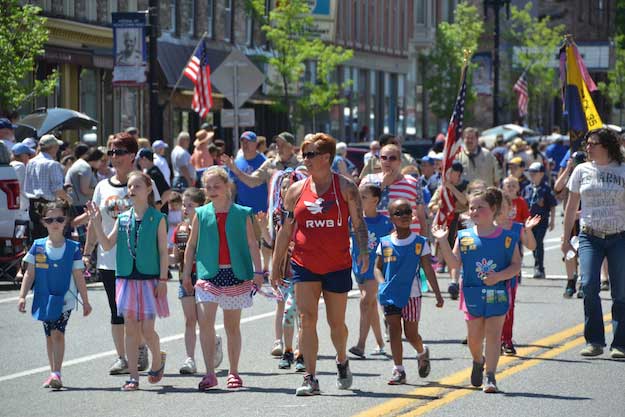 These Girl Scouts greet many of the community members lined up on Main Street.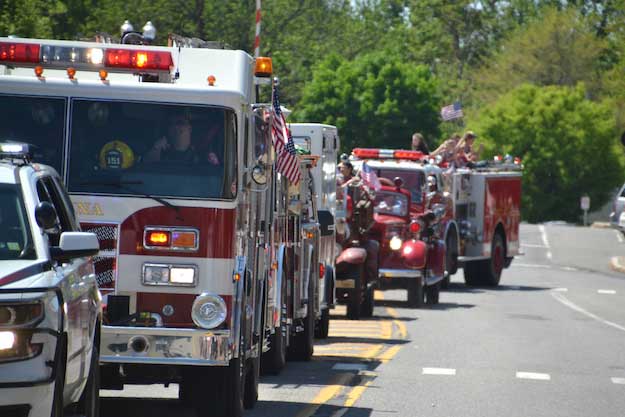 There was a long line of fire trucks in the parade.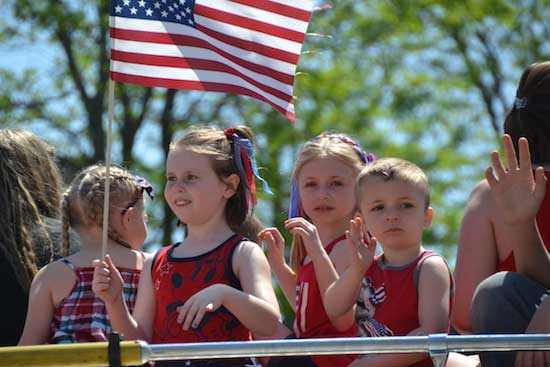 These kids were on top of one of the fire trucks. They acknowledge the crowd.