Medina teachers double giving in annual food drive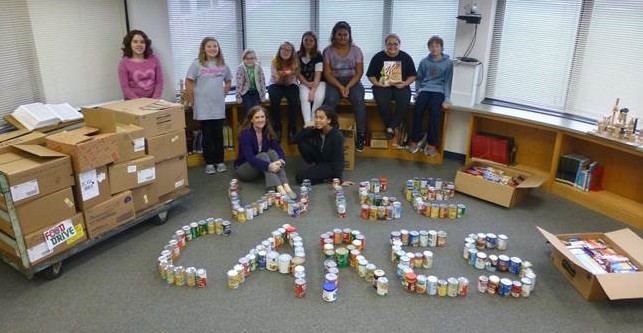 Provided photos
MEDINA – The Medina Teachers Association recently had its third annual Helpful Harvest food drive and doubled the giving from last year. This picture with some middle school students shows the collection at Wise Middle School.
The drive ran from Nov. 1 to Nov. 15. Teachers, with shopping lists of needs, filled grocery bags donated by Tops Friendly Markets in Medina. More than 100 bags of food are being donated to the local food pantry.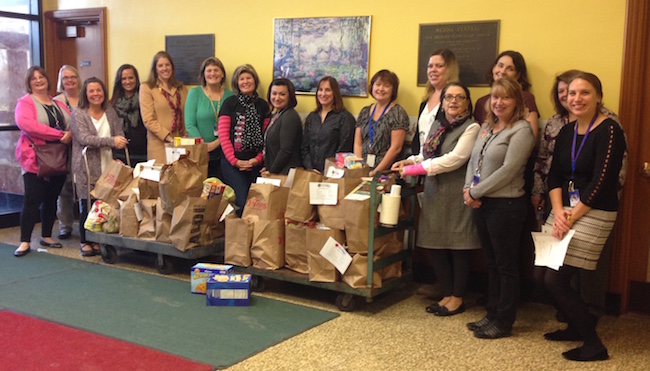 This picture shows teachers at Oak Orchard Elementary School.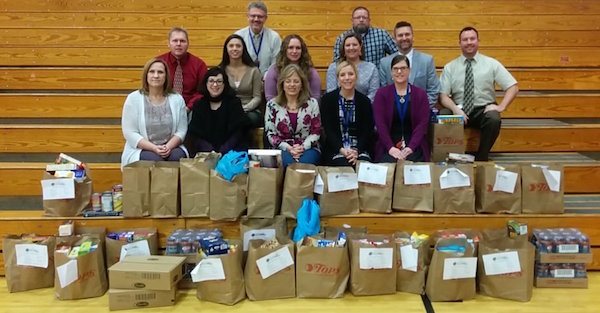 High School teachers are pictured with food donated in the annual Helpful Harvest.