Medina teachers continue Maple Ridge cleanup effort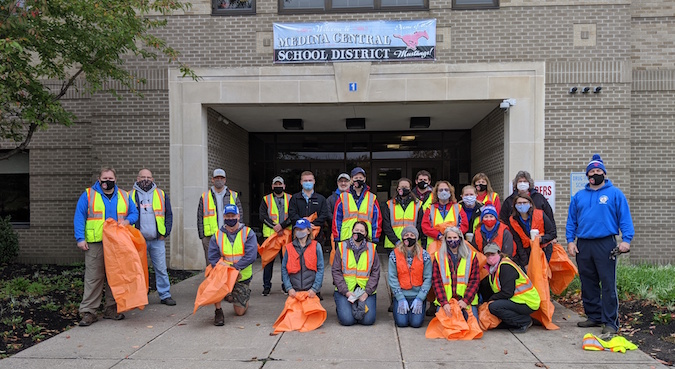 Provided photo and article from Medina Central School
MEDINA – Medina Teacher Association members spent a fall day cleaning up Maple Ridge Road. The teachers have been doing this for 20 years and adopted the stretch of highway which they clean in the spring and fall every year.
The 23 participants who took part this year stayed socially distanced as they cleaned up the roadside.
Todd Bensley, a high school social studies teacher, said it is a great opportunity for them to give back to the community.
"It's a way to support the MTA's efforts in the community and give myself and my colleagues a chance to see each other outside of the school day and connect with teachers in other buildings at our district," Bensley said. "We even found a $20 bill!"