Medina Teachers Association purchases signs celebrating graduating seniors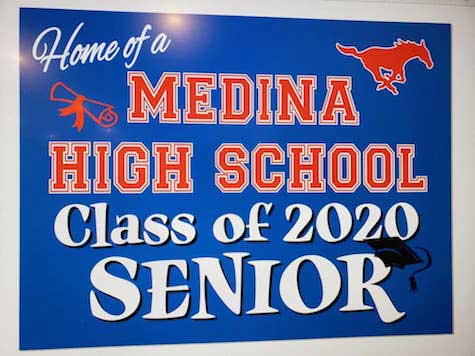 MEDINA – The Medina Teachers Association has purchased signs for all 110 members of the Class of 2020.
Seniors can order a sign by emailing teacher Jody Sargent at jsargent@medinacsd.org by April 30. The signs will be delivered. Seniors should include their name and address in the email.